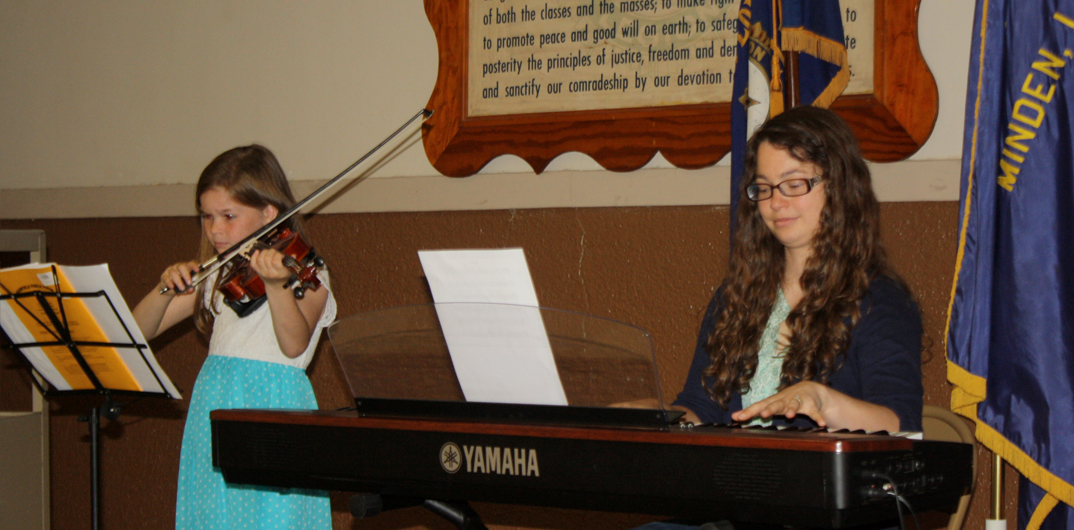 The mother-daughter duo of Rachel and Julia Chapman performed at the Minden Lions Club luncheon Thursday. Julia is the daughter of Jake and Rachel Chapman.
Rachel, on vocals and keyboard, and Julia, on violin and fiddle, entertained with folk tunes including "Wabash Cannonball" and "Home on the Range."
"This will be my last and best song," Julia said before performing "Polly Wolly Doodle" to close out the show.
After the performance, Julia noted a difference in Polly Wolly Doodle and the other songs performed.
"If you noticed, the whole thing was double stringed," Julia said.
Jake Chapman explained that a double stringed song requires using two strings at once.
In 2015 Julia won second place at the Louisiana State Fiddling Contest and will compete again at the competition in July.