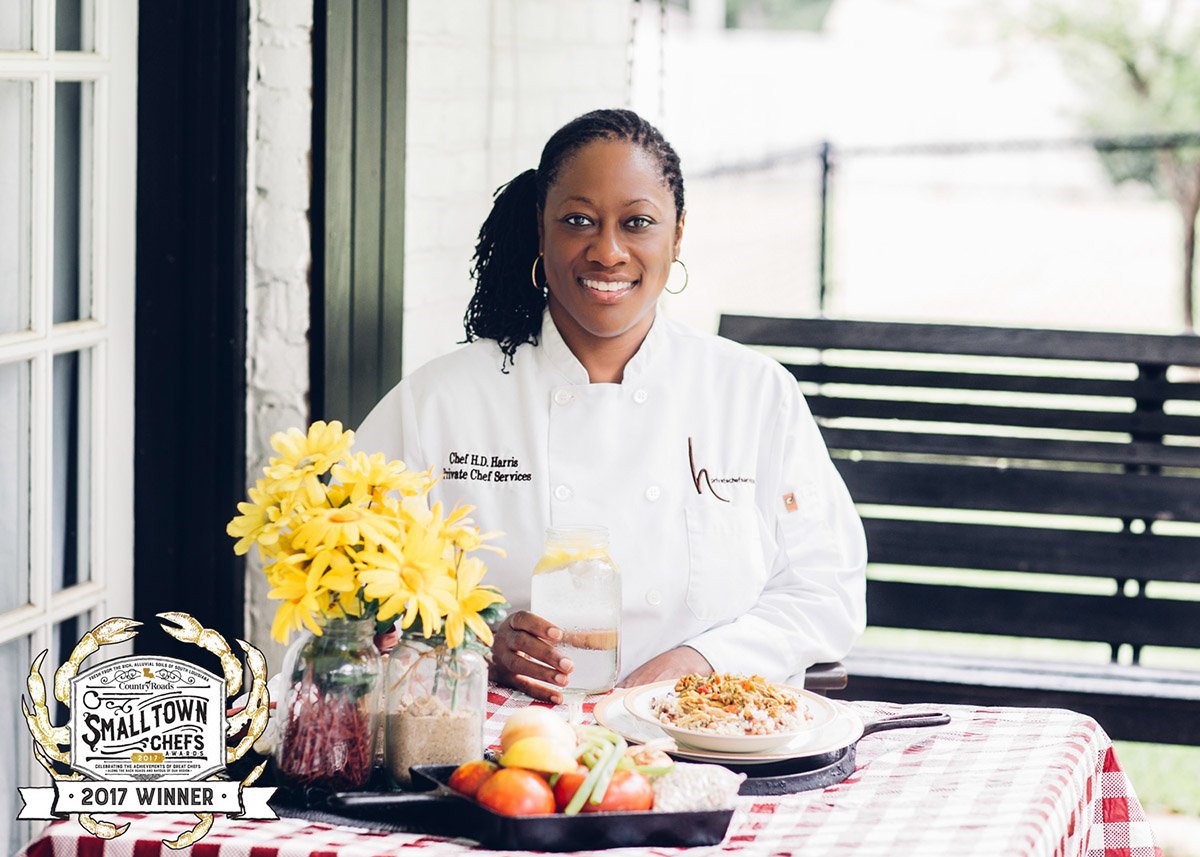 Minden native Chef Hardette Harris will have the opportunity to cook a course of the Country Roads 2017 Small Town Chef's awards dinner this weekend.
Harris said she feels honored to be able to cook a portion of the meal this year, and the award is a testament to north Louisiana cuisine.
"I was Louisianan of the Year, and I've just gotten so much support," she said. "It just further validates north Louisiana cuisine. If there's 15 finalists and they choose me among the south Louisianan chefs, and for them reach up north and select the greens and ham hocks and the peas and the things that we eat – to honor that, it just really validates that we are alive, like our food and want to know more about it."
Each year, Country Roads Magazine selects three small town chefs, "celebrating the achievements of great chefs, along the back roads and bayous of our region," according to the magazine.
Three cooks were chosen to provide the five-course meal at the Louisiana Culinary Institute in Baton Rouge Sunday. Dustie Latiolis, of Henderson and Jeffrey Hansell, of Covington, will provide southern Louisiana cuisine, but Harris will serve north Louisiana soul food with a twist. Serving curry chicken over purple hull peas and rice, Harris brings back one of the fresh foods north Louisianans grew up eating at family get togethers or just at a family meal.
"It's a twist on the Indian, Trinidadian dish of curry chicken and rice," she said. "They use pigeon peas, but I just put a twist on it to make it a southern stew dish, and I used purple hull peas instead of pigeon peas. It's been one of my more popular dishes among friends and family for many, many years."
To complement the meal, a crafted cocktail will be served. Mixologist Jonathan Nunez will serve the "Curry Me Away" cocktail. It includes Jamaican rum as its base with cranberry tea and garnished with a purple orchid blossom that visually ties in with the purple hull peas, according to Country Roads magazine.
Harris is originally from Minden and is a private chef. Her dinners celebrate the foods all north Louisianans grew up eating, such
as greens, fried fish, barbecue and hot water cornbread.
In April, she was honored by Louisiana Life Magazine as one of eight Louisianans of the Year at the old State Capitol by Gov. John Bel Edwards and Lt. Gov. Billy Nungesser, because she was selected by the legislature in 2015 to create north Louisiana's official meal. That meal includes foods every Louisianan grew up eating: catfish, turnip greens, purple hull peas and hot water cornbread.
She has a degree in culinary arts from the Art Institute of Houston, and has several affiliations, two from Minden – one as a member of the Minden-South Webster Chamber of Commerce and as a former board member of Cultural Crossroads. She is a writer, an instructor and private chef who has cooked for many private upscale clients, and teaches home cooks how to make the most of their food budget and time constraints.
Harris is the daughter of Welton and Thelda Harris and is a 1985 graduate of Minden High School. She lives in Bossier City and attends Mt. Zion CME Church in Minden.