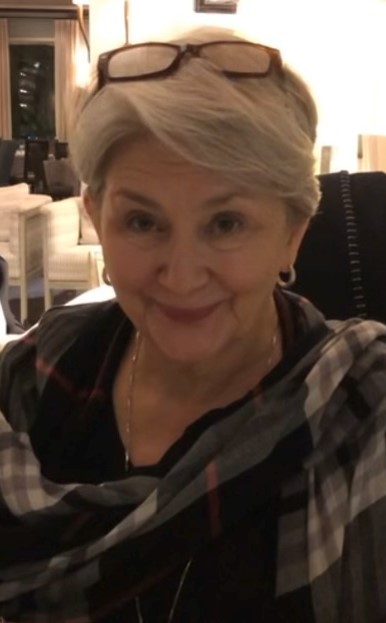 Cheryl W. Lynn passed away unexpectedly and peacefully in her sleep Tuesday, June 7, 2022 while on vacation with her husband, Bob Lynn, and other friends in Orange Beach, AL. Cheryl was born in Shreveport and her family later moved to Minden. She was a 1969 graduate of Minden High School and was active in Louisiannes, various clubs, and was a Varsity Cheerleader for two years. Cheryl Marie attended La Tech graduating in 1975 and was a member of Sigma Kappa Sorority. Since 1978, Cheryl and her family have lived in the Atlanta, GA area. For the past 25 years she lived in Bethlehem, GA in a National Registry restored farm house, Manning Gin Farm, that she dearly loved. 
Cheryl was the very first flex-time pharmaceutical rep hired in the USA by J&J. She went on to have a successful career with major manufacturers in that industry until she retired in 2001 to assist in the care of her mother. As one of her Sr Managers once said – "Cheryl is a great sales rep and is always at the top of the rankings…but she's a terrible employee" because she hated paperwork and being told what to do! That personality trait continued throughout her life. She was a professional high-end clothing and shoe purchaser….and proud of it. Saturdays in the fall revolved around UGA Football and she attended the National Championship game in Indianapolis this year.
Cheryl was one of a kind, in a great way, and her many friends and former colleagues loved her unconditionally. She was usually the life of the party and anyone around her for even a short period of time adored her. Cheryl Marie pulled for the underdog, possessed a strong sense of fairness, was a supporter of Women's Rights, and a dedicated Democrat. Losing her so suddenly is an overwhelming sadness but she will always be loved and cherished by her family and those that knew her.
Cheryl is survived by her husband of 50 years, Robert K. (Bob) Lynn, daughter Anna Christine Lynn-Paulsen and husband Chris and their children Annabelle, Layla, and Walker of Saluda, NC. She loved her grandkids who called her Mayree because she absolutely refused to be called Grandma. Additionally, she is survived by her loving son Robert (Jason) Lynn of Dacula, GA. Minden sisters Kathy Dickinson and husband Andrew, daughters Elizabeth and Jennifer and son Drew. Laura Nell Milligan, husband Mike and sons Jeffrey McBride and Lance Milligan. Lisa McBride Gordon, husband Otha and daughter Nikki Merritt. Sister Capri Walker Chambliss, husband Ed and sons Jared and Matthew of Nashville Tn.
Cheryl was preceded in death by her father Wayne P. Walker of Nashville, TN. Mother Barbara McBride and step-father JP McBride of Minden. Brothers Pat McBride of Minden, Michael Boliew of Bossier City, and Chance Walker of Nashville, TN.
A special recognition and thanks to Cheryl's college buddies that have been her soul mates since freshman year: Pam Bloxom, Becky Walker Ford, and Sharon Parker. She loved you all. Bob greatly appreciates the support from his buddies but especially Donnie Jones, Pepper Green, and Andrew Harvill who refused to let him fall off the rails in Orange Beach and beyond. Thanks to Charlotte Bowen – your guidance means a lot.
A memorial service and celebration of Cheryl's life will be held at Kilpatrick Rose Neath funeral Home in Minden with the date to be announced later. In lieu of flowers, donations to St. Jude's are welcome.