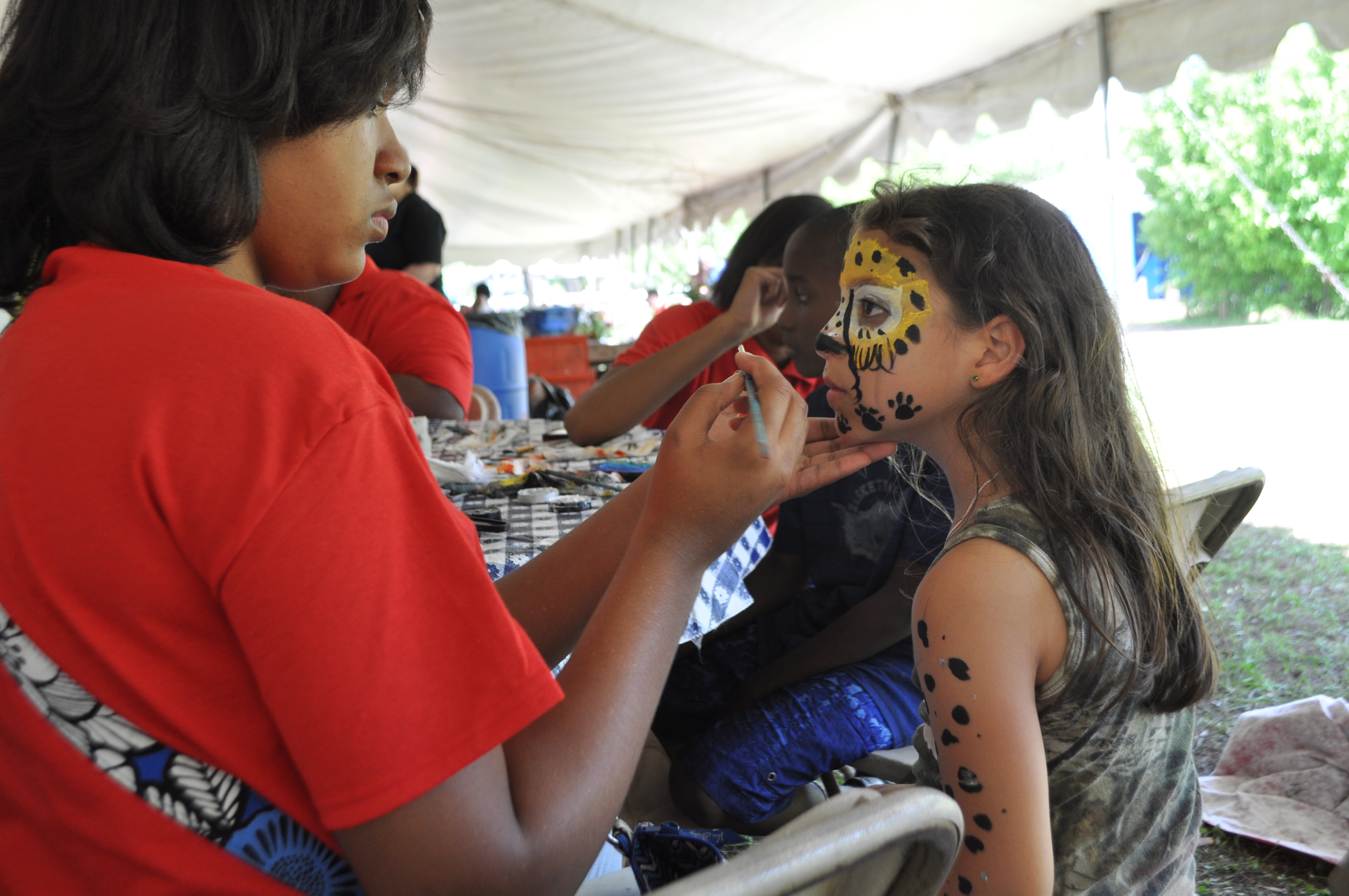 Chickenstock was a success despite strong storms that blew through Friday night.
With something for everyone of all ages, the family-oriented event displayed arts in Minden from many locals and art demonstrations took place throughout the day.
Bonnie Ferguson, owner of Pastry Moon Soap, helped with Kids Day at The Farm throughout the week as well as Saturday and says she's enjoyed ChickenStock for several years. A professional artist, Ferguson says this year's event is better than ever.
"It is so much bigger this year than last year," she said. "Last year, we only had a few vendors, so I really feel like the community has come out in full stride for this. The Farm itself is just perfectly put together. Everything has a little touch. Everywhere you look there is something fantastic to see. This is my third or fourth year this year, so I've kind of seen it grow, and I'm excited about it."
Participating in the event all week, she says she's proud to see how far it's come.
"I love it," she said. "I'd have been here rain or shine."
Andrea Riggan Wilkerson, owner of Madame Junk, was a vendor at ChickenStock for the first time, and within the first hour, she sold almost everything at her booth. She says she met Chris Broussard, co-founder and chairman of the event, and she absolutely loves her.
Wilkerson ­met Broussard at a beauty salon in Minden and said she'd noticed her work.
"She's the one who told me I'm an artist," Wilkerson said. "I never considered myself an artist until she said it."
Wilkerson takes older furniture or furniture people don't want and turns it into art pieces.
"This is the first event I've ever done," she said, "and because she helps the kids, I wanted to try to draw traffic here. I love it here, and I would come back here year after year."
Ashtyn Brittian, a fifth grade student at E.S. Richardson Elementary, came to ChickenStock to participate in the various events throughout the day. She even watched as Trent Dion Soto painted "angel wings" with only his hands on the side of Zenobia's House. She says she was excited to watch him paint.
"He said I'd have to be a stand-in so he could get the size and where the wings need to be," she said. "It's fun."
She says she is good at art and might be an artist someday.
"It's fun, and I get a bunch of art stuff for Christmas every year," she said. "I feel like I'm good at it."
For 21 years, the Spring Festival for the Arts has drawn area residents to experience all types of art and participate in making art.
This year, hundreds of art entries were made in various categories and age groups. The top 10 were chosen and displayed at The Farm Saturday.