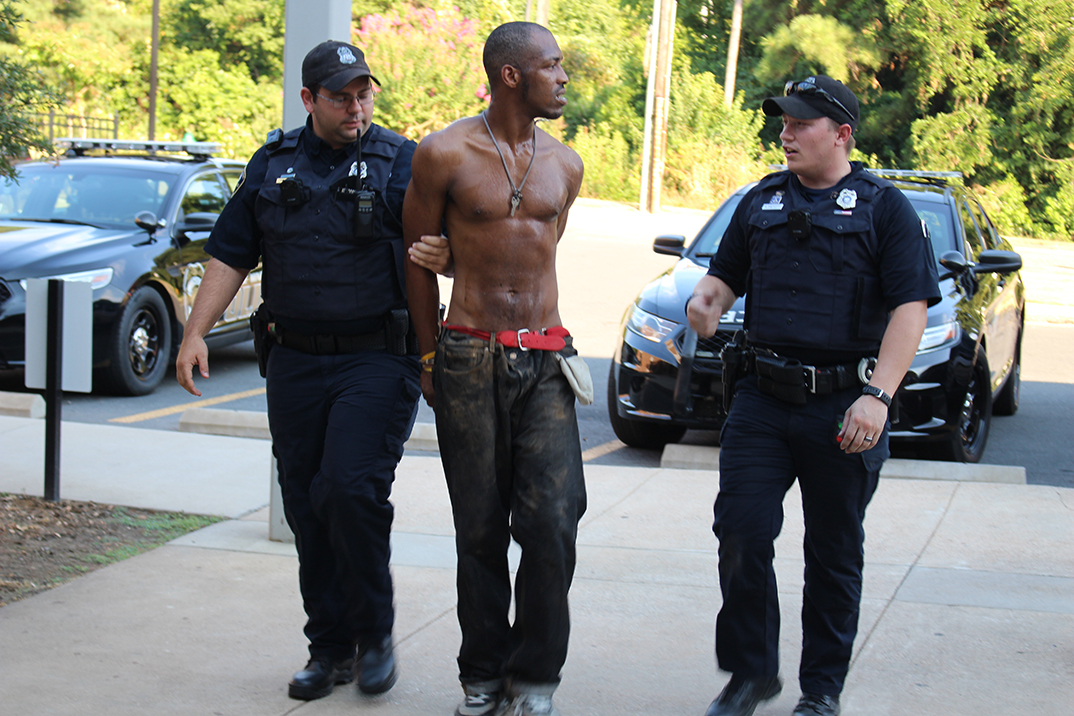 A Minden man is in custody after police say he pulled a firearm on police officers while engaged in a foot pursuit.
Laquinsey Warren, 29, of the 600 block of Cherry Street, was arrested Thursday evening, Aug. 13, and charged with convicted felon in possession of a firearm, illegal carrying of a weapon, aggravated assault with a firearm on a police officer, possession of Schedule I CDS (synthetic marijuana), unauthorized entry of an inhabited dwelling, resisting an officer by flight and possession of a firearm in the presence of a CDS. As of press time, bond had not been set.
Minden police chief Steve Cropper says Sgt. Ryan Barnette responded to a call in the Fort Street area regarding a suspicious person.
"Apparently Sgt. Barnette saw him, got out of his vehicle to approach him and the suspect fled on foot," he said. "Officer First Class Chris Hammontree arrived to assist, and they were in pursuit of him on foot. As Warren was fleeing from them, he apparently stops at one point and pulls a gun from his waistband, turns and points it at Sgt. Barnette."
At this time, Cropper says Warren reportedly began making comments "for officers to shoot him."
"When Warren saw the second officer (Hammontree), apparently he turned and began fleeing again on foot," he said. "He ended up running into a person's house, not belonging to him or a relative, just to get away from the officers."
Warren ran out of the house, Cropper says, and eventually Barnette and Hammontree caught up to him and placed him under arrest.
He says Capt. Dan Weaver told him the serial number on one of the weapons Warren had in his possession had been altered.
"At least one of the pistols was stolen from here in Minden," Cropper said. "He will also be charged with illegal possession of stolen things. He had a .380 pistol and a Ruger .45."
Cropper says Warren has a lengthy criminal history. No one was injured during the incident, he said.
Warren was booked at the Minden Police Department and transported to Bayou Dorcheat Correctional Center.