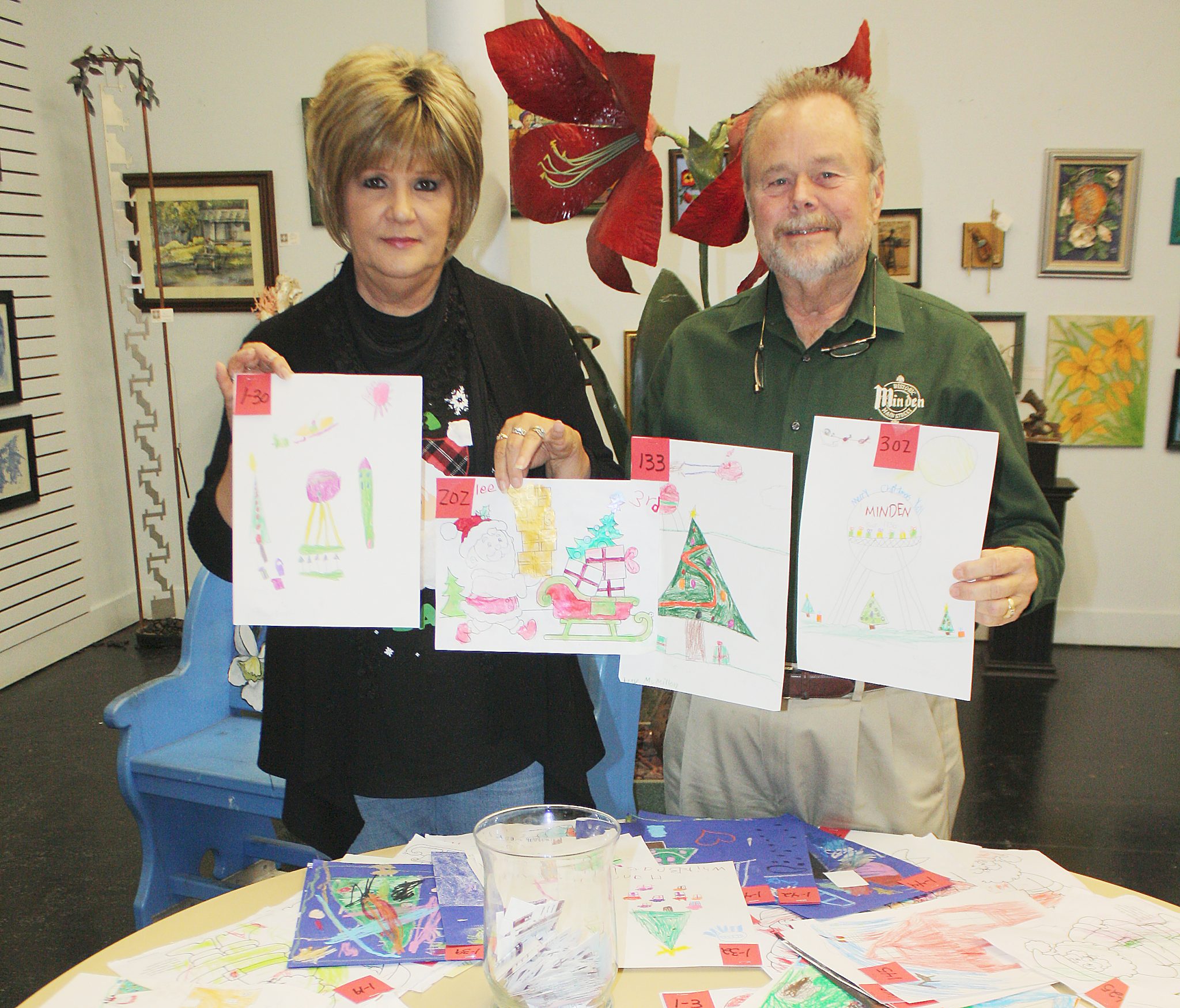 Minden Main Street board and supporting organizations wrapped up downtown holiday events Saturday by announcing winners of the children's art contest and a raffle.
"We have had such an amazing time downtown with activities, sales and fun events," said board president Terry Gardner. "Our next big event will be the Fasching-Mardi Gras parade and people should start planning their camp outs now."
The parade will be held Saturday, Feb. 11 and will follow the annual route from Elm St., onto East and West past Academy Park, onto Main Street through downtown, and return back to Elm St. on Broadway.
Winners of the art contest are Jaci Cheyenne Mayfield, Izzy McMillan, Laylee Adams and Rylee Brown. Each were given a $25 gift certificate to Bobbie's Hobbies.
"I was happy to participate because encouraging our youth and providing activities and outlets for them is so important," Tammy Eaton, owner of Bobbie's Hobbies said.
Winners were chosen by most votes received at Her's Bridal, Vintage Affair, La French Gypsy and City Art Works, where the artwork was on display.
"This is a great way to support our young people," Gardner said. "Our downtown is very active and we want to ensure it is vibrant for future generations.
"We had more than 200 entries, many of which were created at City Art Works on Saturdays during our downtown events. To have children participate will not only encourage their creative mind, but also allow them to take part in the fun we have here. We have a vibrant downtown and this is a great place for children and families."
In addition to the art contest, the board also sold raffle tickets for a $500 Visa gift card.
Proceeds from the raffle will aid in repairing Minden's gazebos.