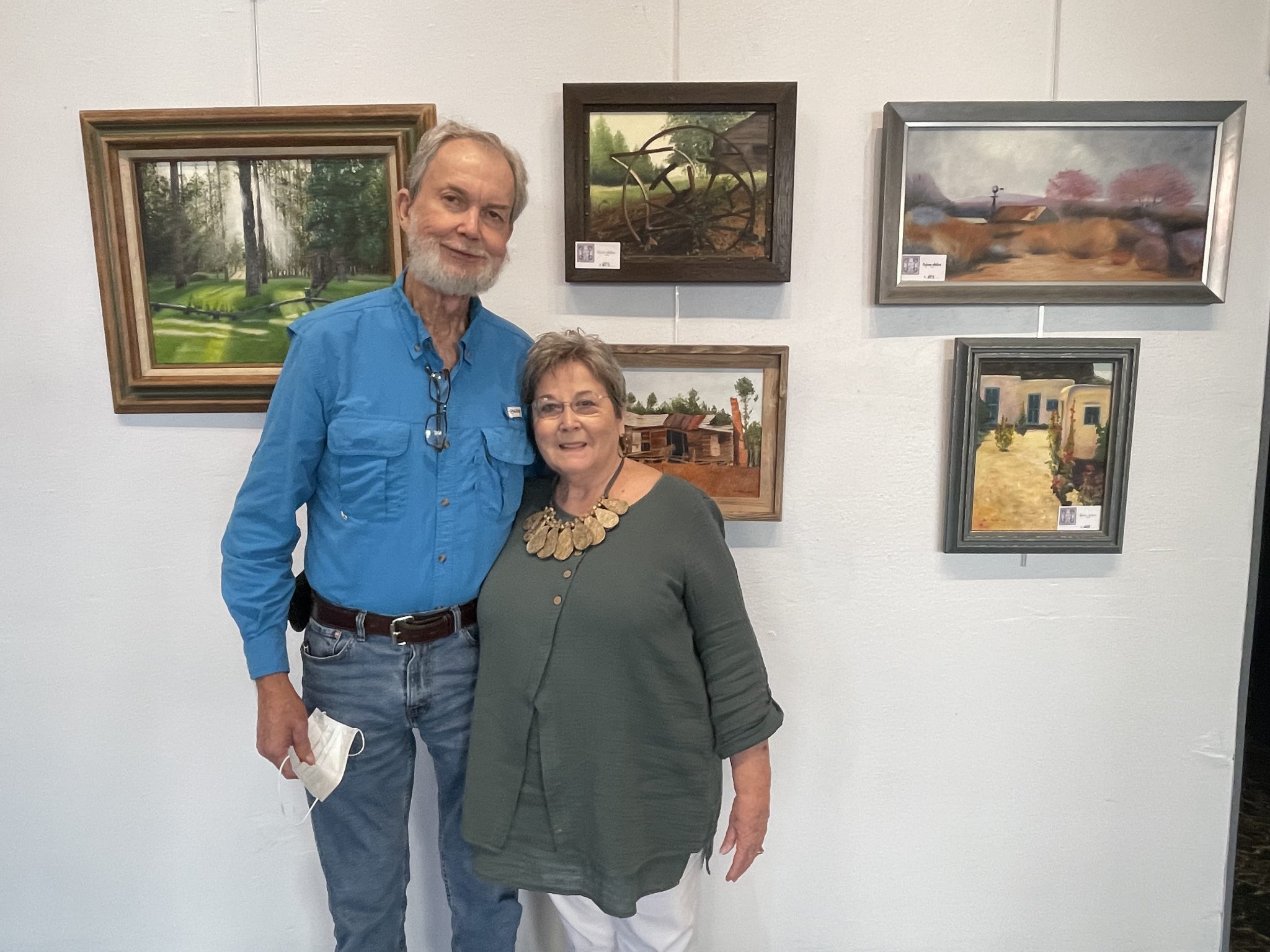 City Art Works recently held a gallery for local artist, Sylvia Fallin, whose realistic oil paintings were on full display for attendees to see. Even with 20 years of experience, Fallin still considers herself to be an art student who is still working to hone their craft. "It's an uncomfortable term. I'm not there yet. I call myself an art student," said Fallin.
This statement could fool anyone who took the time to peruse her gallery, given the exceptional detail she is able to illustrate in each of her paintings, whether they are of live subjects or vivid landscapes.
Being a CPA by career, most of Fallin's work-life prior to art was pretty black and white, given that accounting leaves very little room for interpretation. However, after attending a gallery hosted by artist Ronny Barne in Ruston, she was inspired to take up the craft of oil painting and has been doing it ever since.
"I saw in the paper where they were having a show of this artist's students at a church.
The artist that was teaching them is Ronny Barnes, and he has many years of experience painting," said Fallin.
"When I saw their stuff, I thought, that's good, maybe I can learn how. Maybe I can learn how to paint a picture."
She ended up taking classes with Barnes for roughly 20 years. "I really liked it because he taught me exactly how to draw an image on a canvas using a grid system. That enabled me to have it in proportion. I went from not being able to draw anything, to being able to pain, so I really appreciate his teaching," said Fallin.
When asked how she chooses the subjects of her paintings, she stated, "I paint what I love. Most of the things hanging on the walls today are things I really put a lot of heart into because it means something to me. I don't really paint just for the public, and I never have taken a commission painting. I paint because I love something."
In regards to her comment of not painting for the public, this was actually Fallin's first gallery where her work was put on public display for others to see. In fact, she had to be convinced to even allow some of the paintings to be up for sale because each one holds a place in her heart.
"This is my hometown, and I was so pleased to be able to show it here and to have it still here when my 60th high school reunion takes palace in October," said Fallin.