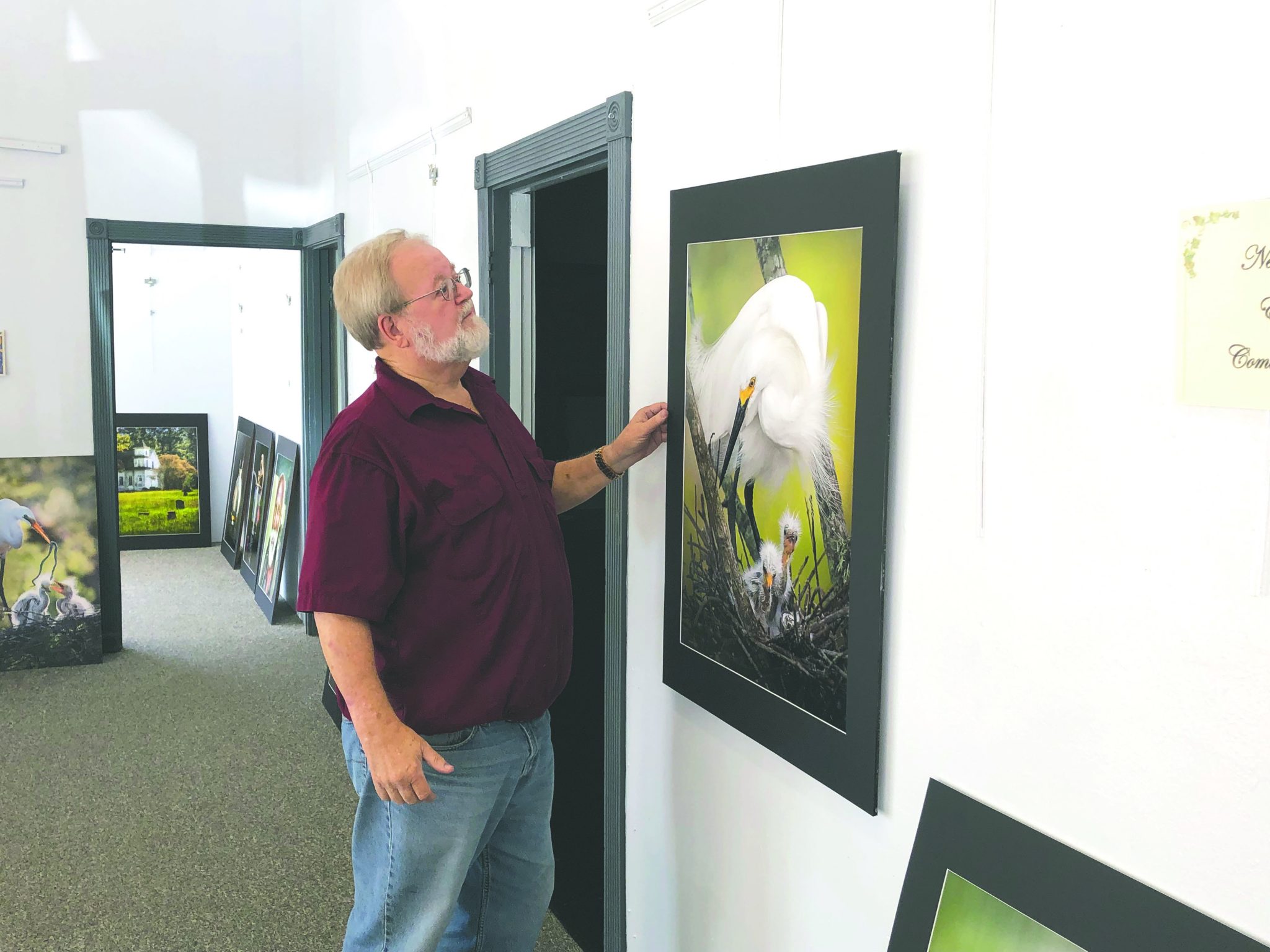 Dwayne Anders will be the next local artist to have his work featured in an art exhibit at City Art Works. The exhibit opened July 18 and will remain until Aug. 31.
Anders has been doing photography ever since he was a child. "I was probably 10 or 12 years old. My dad bought one of the first polaroids, and I shot all of his films up in two days. He made me take my money and go buy some more. And I shot that up in another two or three days. Then he gave up," said Anders.
Anders mostly focuses on photographing wildlife located in Louisiana and South Texas. "I do a mix of wildlife, mostly birds, and landscapes, old barns, and buildings. I try to capture something that looks good hanging on a wall first. Something I think would interest me and interest other people." The various stills of the wildlife that he captures currently line the walls of City Art Works.
When asked to elaborate on why he predominately took photographs of birds, Anders said, "When I started shooting birds, I was trying to get a good image, something that would stand out. Well, that takes a lot of time. So as I sat there and waited on the birds to show up and do something, I got to watch them feed their babies and build their nests and found out that there's a whole lot of interest there that I didn't even know existed."
While the focus of his photographs is straight forward enough, what goes into making these photos takes a lot of time, patience, and a good eye. "A photographer has to find (a bird) in their habitat and they have to stay there and wait until that bird does something interesting or the light gets right, and you're talking, hours days and weeks," said Anders, continuing with, "I have one image that I stayed on for two hours. The bird wouldn't look at me. All of a sudden the light got right, the bird turned towards me, and just as it did a puff of wind blew its tail feathers up. I sat down on it and I got three shots in one second, and it was over. If I hadn't been there watching and ready to snap, it would've gone by."
While his work has been showcased at various exhibits, this being the third to take place at City Art Works, Anders maintains that photography to him is nothing more than a hobby. "I chose it as a hobby. I wanted to be able to enjoy it every time I spend time at it. You make a job out of it, sooner or later it will be a job and it will be tiresome. You won't spend your weekends doing it."