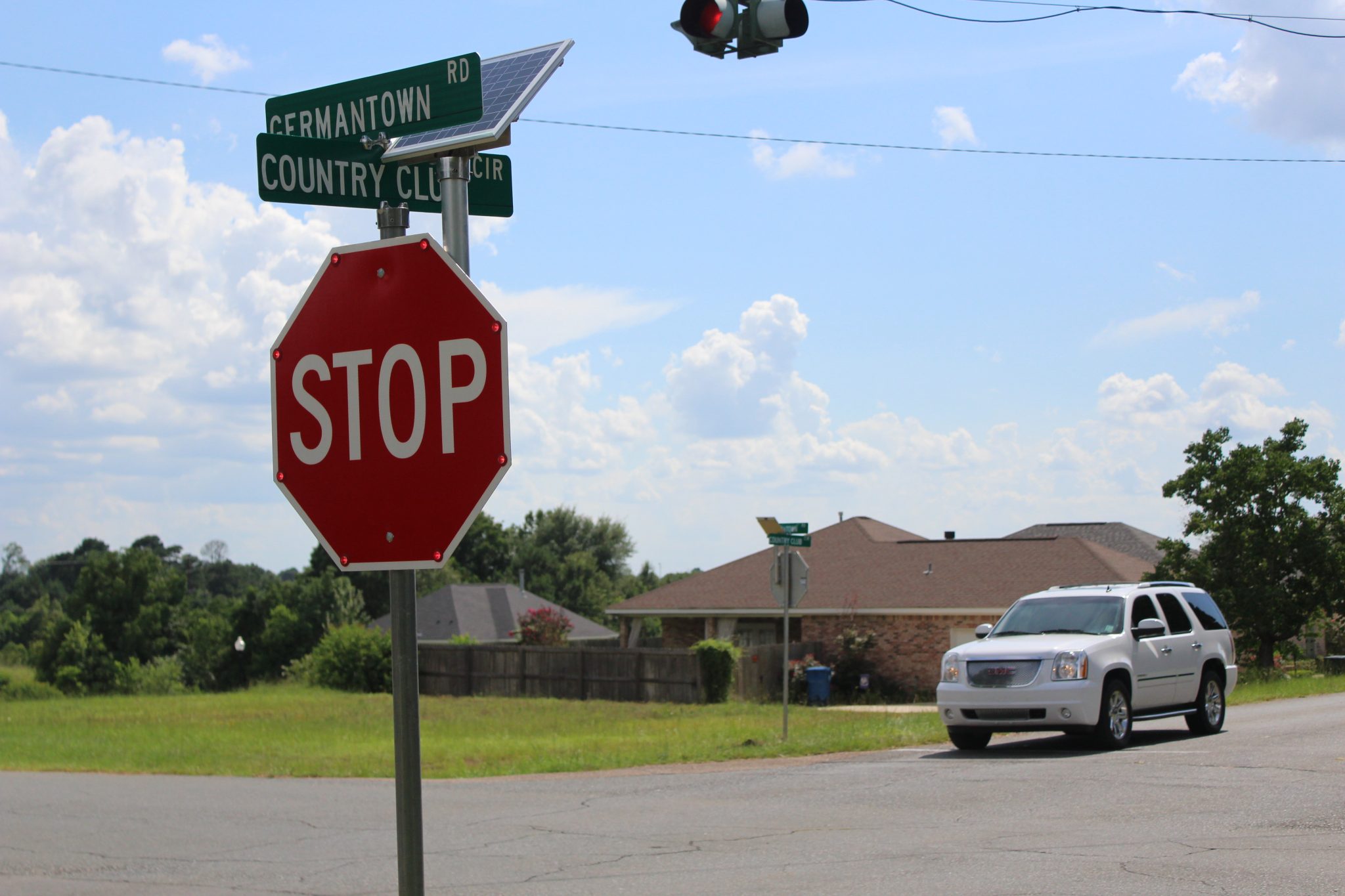 The City of Minden installed flashing stop signs on Country Club Circle at the intersection with Germantown Road.
Mayor Tommy Davis said the signs were installed on Tuesday.
Signs alerting drivers they are approaching a stop sign were also placed on Country Club Circle.
The intersection has long been eyed as one of the city's dangerous intersections.
Since 2012, 10 crashes – including one fatality – have occurred at the interstation, according to Minden Police Chief Steve Cropper.
In June, Patio Homes of Minden owner Pam Bloxom asked the city council to look into ways to improve safety at the intersection. Thursday, she was thankful for installation.
"I am very grateful the city and city council listened," Bloxom said. "This neighborhood has long known the intersection was a dangerous one and we are very thankful to the council and city government."