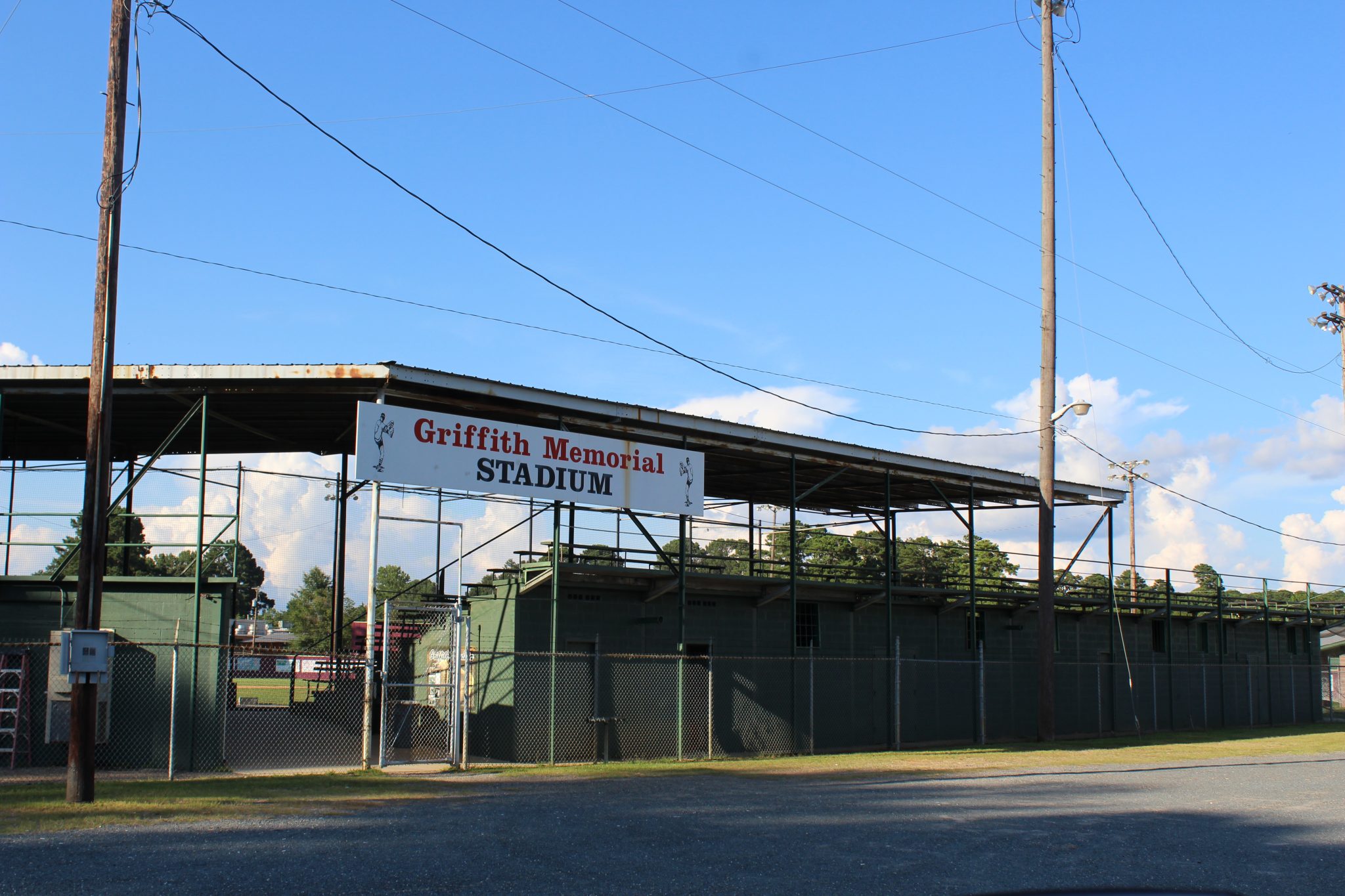 As the City of Minden begins budget talks for the upcoming fiscal year, the Davis administration is looking for ways to cut costs related to Griffith Stadium.
During a recent budget workshop, Minden Mayor Tommy Davis said the stadium, which is owned by the city, costs around $12,000 a year to maintain, but is only used by the Webster Parish School District for Minden High School baseball.
In an effort to close budget gaps before the start of the new fiscal year in October, Davis hopes to begin sharing the costs of maintaining the stadium or selling it to the school district.
"All options are on the table," Minden Mayor Tommy Davis said in an interview last week. "The school does a great job at maintaining the field, but the city is looking at options to help with the cost of the stadium."
On Thursday, Davis met with Webster Parish Schools Superintendent Johnny Rowland Jr. to discuss the stadium.
"There were some very good discussions that I plan on presenting the options to the (Webster Parish School) board," Rowland said Thursday following the meeting.
Minden residents approved a five-year 1-mil property tax in December of 1952 to construct the stadium and ballpark. By late 1950s, the park was used by Minden High School, American Legion and Redbirds baseball teams.
American Legion and the Redbirds have since been dissolved, and Minden High School is the only team to claim the stadium as its home field.
The stadium was named Municipal Ball Park after construction, only changing its name in 1957 at the recommendation of the Minden Baseball Association.
Griffith Stadium was in honor of B.F. Griffith Sr., which donated the land to the city following World War II.
The city's next fiscal year begins in October.
The Minden City Council will meet at 9 a.m. July 24 in the Pelican Conference Room at city hall. The meeting is open to the public.