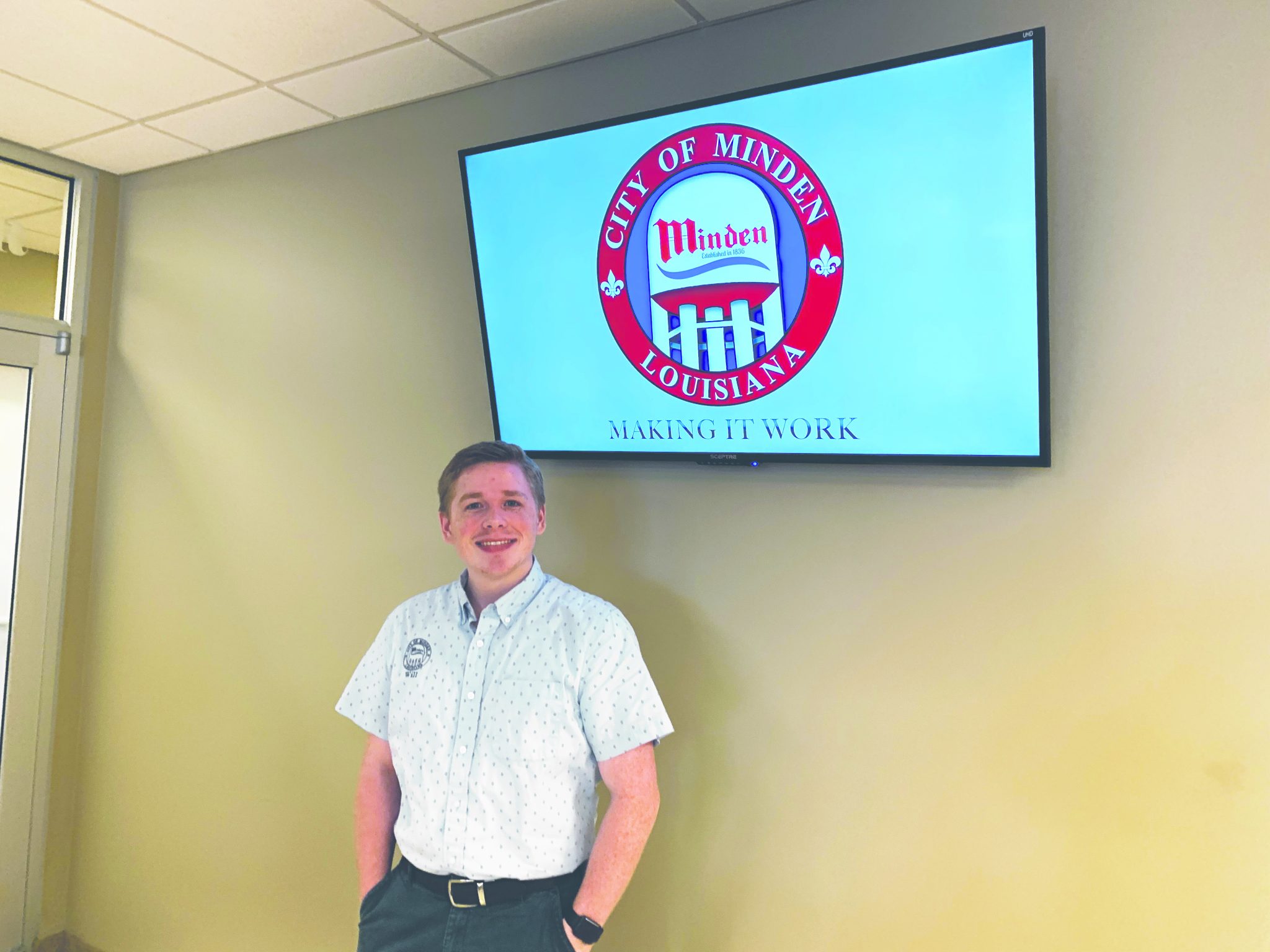 City to develop app with many features including paying utility bills
Minden will be getting a few upgrades in the near future the will bring the city and its citizens further into the 21st century. Those upgrades include a new city app that interconnects citizens various departments in Minden, as well as the installation of flat screens in city hall which are used to notify citizens of upcoming events. "We're coming out of the stone age," said Mayor Terry Gardner.
"I know some people are still having a bit of frustration because you can't pay your utility bills online," said Gardner. He added that with the app, the people of Minden will be able to do just that. Gardner also said, "With this new app, you can look at your phone, see when your light bill is due, how much it will cost, and you can pay it from your phone. It will also allow you to see your peak hours."
The app will also host a variety of other features as well. Using the app, people can notify the proper departments on things that need to be addressed around town, according to Gardner. "For example, you walk out and the street light in front of your house is out," he said. "You could then snap a picture and sent it to the correct department. Someone at that department will then see that there is a light out, and they can later dispatch a truck to go and fix it. After it's fixed, the person who reported the issue can then get a notification saying that the issue has been resolved."
Also, people will be able to use the app to connect to the Minden Recreation Center and sign their kids up for sports teams or swim classes. In the case of emergencies, it will also notify users of impending dangers, such as if a tornado were to appear. The app would make your phone vibrate and make loud sounds to ensure that the user is aware. Gardner said that "For what the app costs the city, it'll be worth it for that alone. It will protect our community, and our best asset, people."
When asked when the app is planned to come out, Gardner stated that he is "hoping within the next two months." The app itself is going to be made by Tyler Communications.
In closing, Gardner said that he "wants to do anything (he) can do to bring our city together, whether it's through apps, keeping people informed, or activities throughout the town, because that's what it's all about, the community."