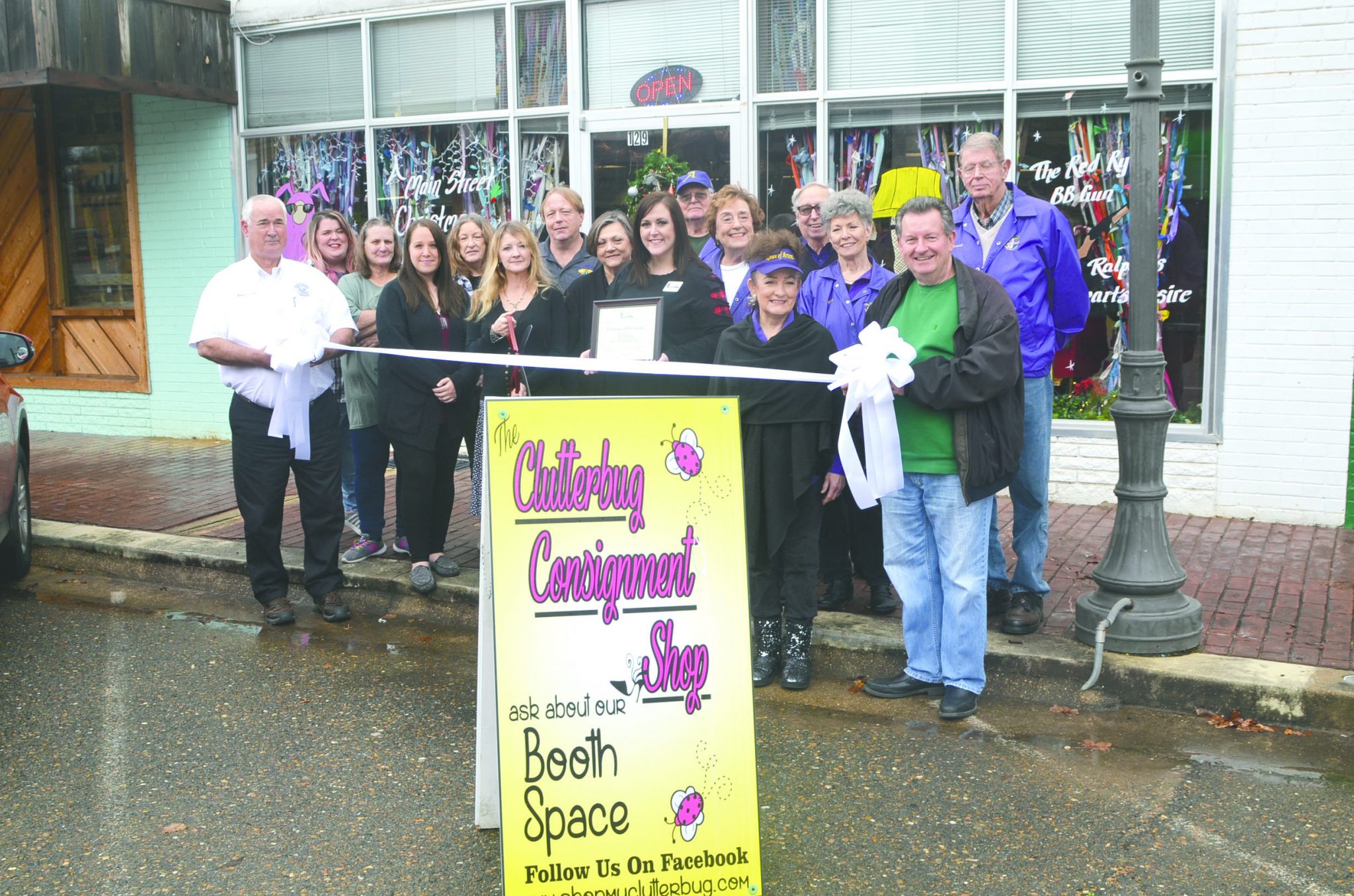 The Clutterbug hosted a Ribbon Cutting Ceremony on Friday, December 14, 2018 at 2:00 PM. Rene Jones is the proud owner of The Clutterbug, located at 129 North Main Street. The Clutterbug welcomes you to come visit and hopes that you find something that puts a smile on your face and a fond memory to your heart.
Past President Nikki Reeves welcomed everyone and presented Renee with her certificate of membership. The Chamber would like to thank Tax Assessor Morris Guin, Councilman Ronnie Hearnsberger, the Krewe of Nemesis, the Krewe of Artemis and Main Street Manager Amber Cobb for attending. Everyone enjoyed Gumbo made by Judy Vidrine.
The Clutterbug is a consignment shop and offers booth rental. The shop is open Tuesday through Saturday from 10 am – 5:00 pm. The Clutterbug also does an online business and ships worldwide. Visit their Facebook page!
Congratulations again to Renee Jones! For information call 619-988-6941 or stop by and visit the store at 129 North Main Street.