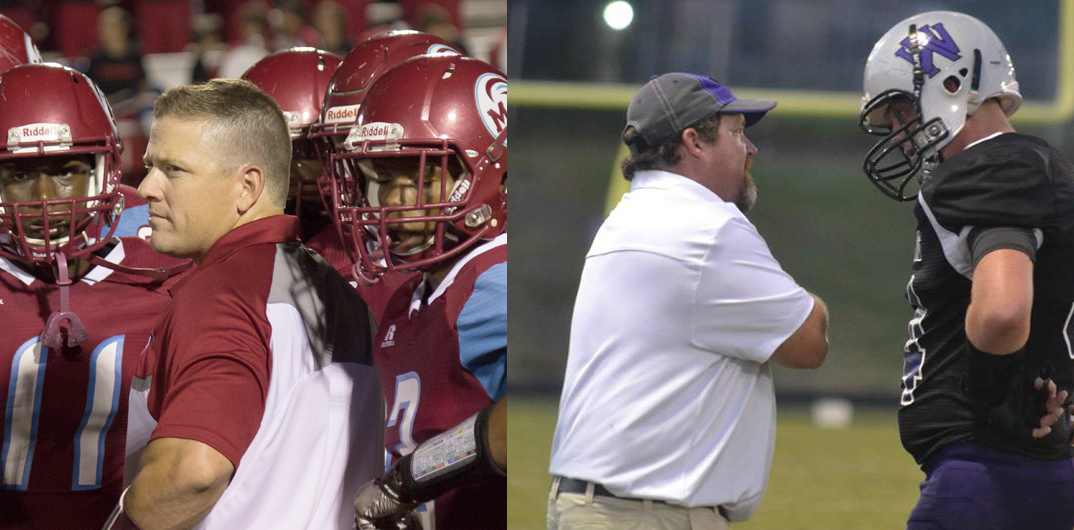 Spencer Heard and John Ware know each other well on and off the gridiron.
Minden and North Webster are preparing for the second installment of a budding rivalry matchup. The intra-parish game is brimming with storylines, such as the relationship between the two coaches.
"We actually worked together one year at North Caddo," Minden head coach Spencer Heard said. "He's a good person and I have a lot of respect for coach Ware. He runs that program the right way in terms of how they practice and their discipline."
Ware returns the superlatives Heard's way.
"We're actually good friends," Ware said. "He's a great guy. We come from the same background; two home-grown boys that community means a lot too. We both won state championships in high school, and I just have a lot of respect for him. It's fun to be able to compete with someone like that."
Despite the kind words, they will be gunning for each other Friday in The Pit. Minden enters the matchup with a 2-0 record with wins over Southwood and Haughton, while North Webster enters 1-1 following a season-opening loss to Haynesville and last week's blowout win over Homer.
Last year's matchup was a 27-20 win for the Tide in a game that featured a goal-line stand and a questionable fourth down conversion.
"I don't think you can top last year in terms of excitement," Heard said. "You never know though, this year could be similar or completely different."
Ware outlined the key to victory for his young team as they prepare for the parish battle.
"We have to control the ball," he said. "It's about averaging 3.3 yards per play. If you do that you either pick up the first down or have fourth-and-inches, which we'll take. We have to execute, have some guys play not good, but phenomenal games and fight for every inch."
For Minden, Heard says the Tide need a fast start to force the hand of a North Webster offense more comfortable on the ground.
"I think if we can start fast with a couple stops and scores the game swings to our advantage," Heard said. "Although their quarterback looks like he has become more comfortable throwing; he's made some really good throws. We just have to wait and see."
A standing room only crowd is expected to file into The Pit. It will be the first testing of limits for the stadium post-condemnation.
"I could be wrong," Ware said. "But I expect standing room only. It's another chance for our guys to experience a big-time atmosphere like this and another chance to get better."