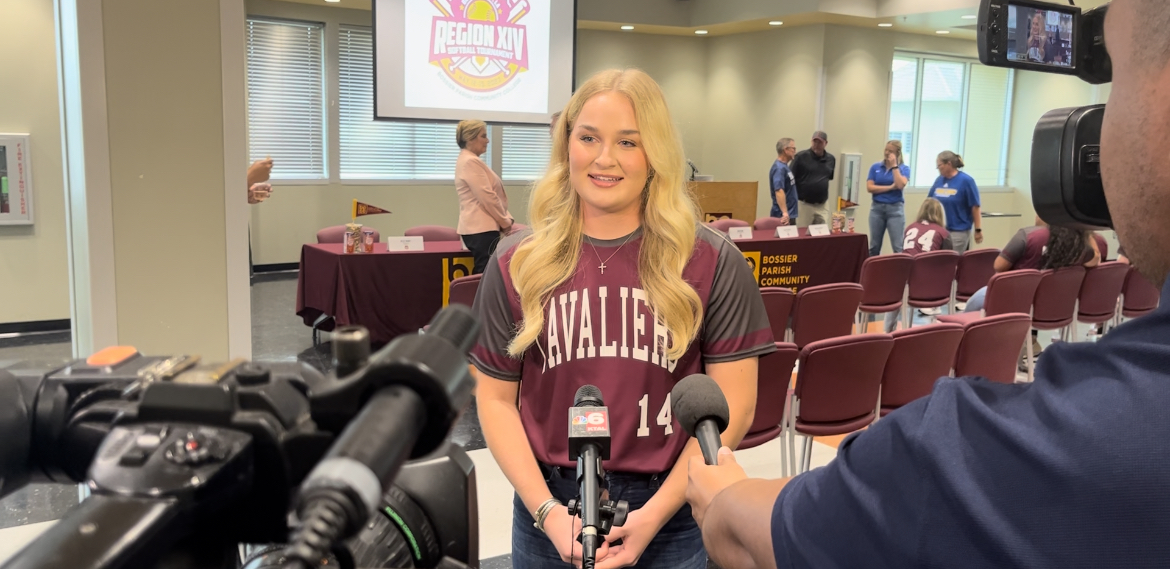 For the first time in the program's history, Bossier Parish Community College is hosting the Region XIV Tournament and former Lakeside standout Frances Robinson is part of it.
Robinson, a sophomore catcher, will be looking to help the Lady Cavs make more history this weekend.
The top two finishers in the eight-team tournament advance to the NJCAA Division I Championship Tournament May 23-27 in Oxford, Ala.
BPCC has come close, but the Lady Cavs have never made it to the national tournament.
"IIt's super exciting," she said at press conference Thursday. "I mean it seems like we're making history. And we've worked really hard to be No. 1 in our conference. It just means a lot to see our hard work pay off."
BPCC (42-14) is the No. 1 seed from the East Division. The Lady Cavs had the most overall wins in the conference in the regular season. They also had the best conference record at 19-5.
BPCC opens the tournament against South Division No. 4 seed Blinn College (28-20) Friday at 5 p.m.
In other first-round games, South No. 2 San Jacinto College-South (39-17) plays East No. 3 Trinity Valley Community College (31-27) at noon, East No. 2 Paris Junior College plays South No. 3 Angelina College at 2:30 and South No. 1 Galveston College (37-9) takes on East No. 4 Tyler Junior College (24-26) at 7:30.
The tournament runs through Monday.
Robinson, who is from Heflin, was an honorable mention Class 2A All-State selection at Lakeside in 2021, her senior year.
This season, she has appeared in 32 games. She has seven doubles, three home runs and 20 RBI with a batting average of ,317 and an on-base percentage of .476.
Robinson is one of four players from Louisiana on BPCC's roster.
She said there is sone pressure on the Lady Cavs as the host team and a No. 1 seed.
"There is some pressure because we have great opponents," she said. "It's going to be tough."
But she said there is more a feeling of excitement.
"Our fans are super excited to come see us," she said. "It's going to be fun."
Robinson knows anything can happen in the tournament. The last two years, BPCC was also a No. 1 seed but failed to advance.
She said that despite the Lady Cavs' success, the regular season was challenging.
"It was tough," she said 'But now that we're here it's 0-0 just like my coach said. It's just who shows up this weekend."