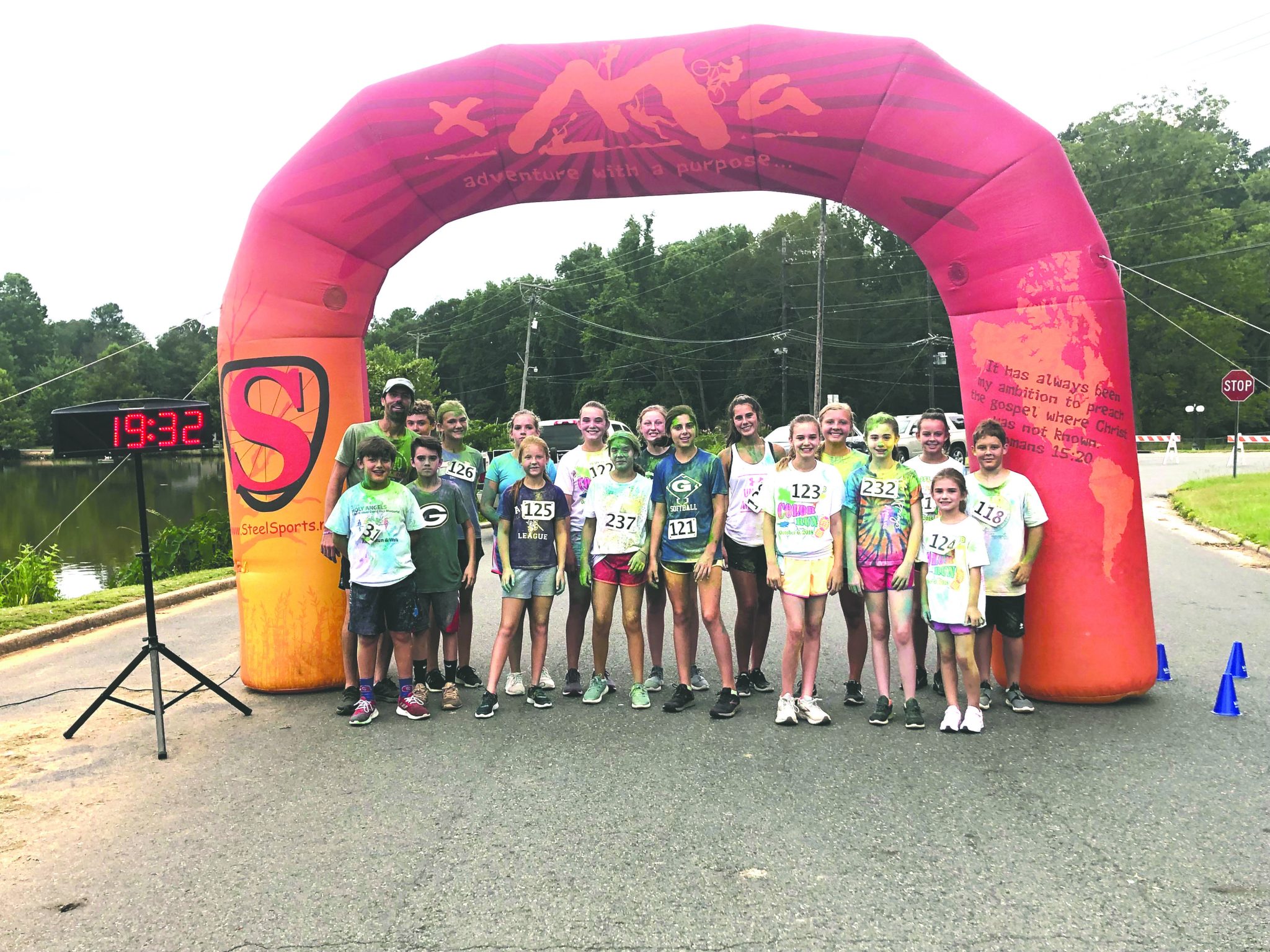 Lakeview United Methodist Church hosted the 2nd Prayer Color Fun Run at Turners Pond early Saturday morning. During the event, those participating ran around Turners pond, all while being doused in colorful powders meant to stick to clothes and bodies.
The different colors used in the fun run, yellow, pink, green, and blue, each represented a different prayer.
Yellow meant may the light of Christ be with you, pink meant may the love of Christ be with you, green meant may you grow in Christ, and blue meant may the peace of Christ be in you.
"They were covered in prayer as well as colors. That's the whole preface of it, for them to start the school year off in a fun way," said Reverend Kathy Wafer.
There were 43 kids that ran in the event and 5 adults for a total of 48 runners. "It's great. It's growing every year, and it was just a blessing to have this many kids come out," said Angie Richards, who was in charge of registration for the event.
After the run was finished, the Minden Fire Department was there to help hose all of the colors off of the runners. "A special thanks goes to the fire department for coming and spraying everyone afterward," said Wafer.