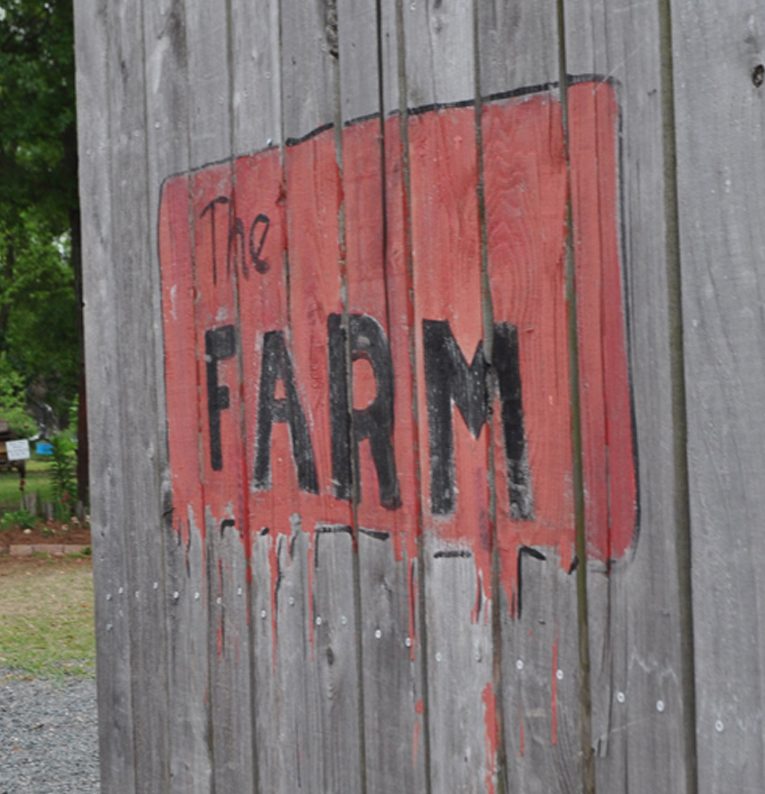 MINDEN, La.—Birds chirping, greenery and flowers bursting with color are just a few of the sights and sounds you will have a chance to experience Saturday, June 27th from 10 AM until 2 PM. Residents can enjoy the natural setting of 'The Farm' as they gather together to paint a community mural to be displayed on the property. Located at 419 East Union, the four-acre homestead owned and managed by Minden's own arts organization, Cultural Crossroads, is hosting this event to encourage citizens to add their own personal piece of artwork to a mural that will represent our diverse, colorful, and talented community.
There will be four ways to paint. The largest piece will feature our mission statement "to unite all people through the arts" and attendees are invited to surround our mission statement with their original works of art. There will be squares blocked out for each artist to use for their contribution. There will be two pieces that look like brick; we welcome attendees to add their graffiti to these pieces. Finally, there will be a piece dedicated solely to children to paint as they wish. You do not have to be a great artist to participate. We are encouraging all skill levels to join in on the fun. Acrylic paints will be provided but artists can bring their own supplies if they would like to.
We invite every member of Minden's community (of every skin color, background, and socioeconomic status) to come paint a mural with us. Social distancing will be practiced and masks are mandatory. We will be able to provide some masks on that day, should you not have one.
This is a family-friendly event, and anyone is welcome to bring a picnic lunch to enjoy in the beautiful scenery.
The Farm of Cultural Crossroads thanks community partner Minden Ace Hardware for providing paint to prepare our canvases for art and to Minden Coca-Cola Bottling Company for donating drinks to provide to attendees.
To learn more about Cultural Crossroads or the Farm, find them on Facebook at The Farm of Cultural Crossroads.