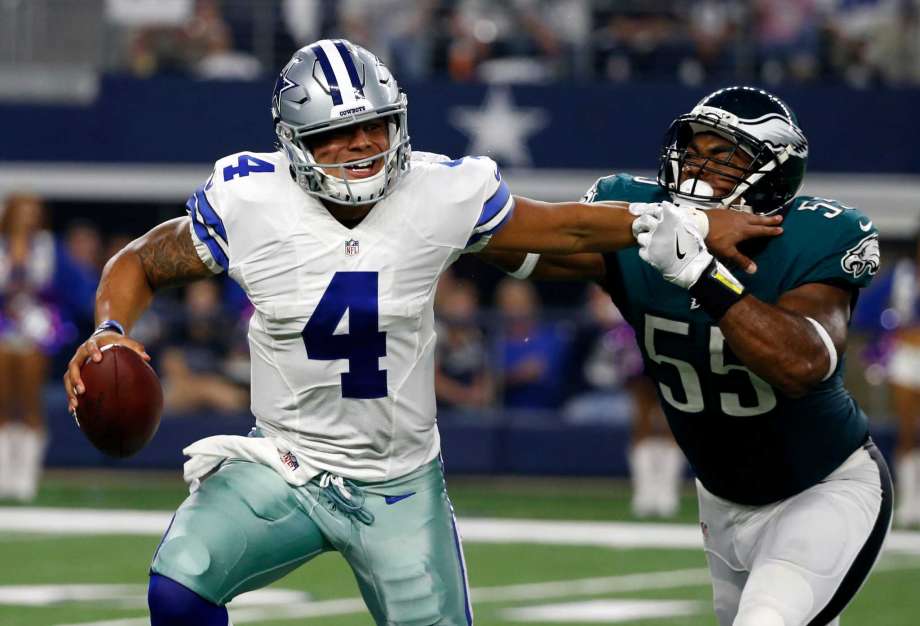 By Aaron S. Lee
Make no mistake, the New Orleans Saints are the best team in the National Football League this season to date. With an unequalled 10-game win streak, which began on Week 2 following what can now only be seen as a shocking loss to NFC South rival Tampa Bay in the season opener, an argument could be made to anoint quarterback Drew Brees with the league MVP crown — now!
Not even almighty Los Angeles, who are also 10-1, were able to stand toe-to-toe with the Saints four weeks ago. This was the same Rams team that would go on to hand AFC upstart Kansas City (9-2) just its second loss of the season in that thrilling shootout Monday last. Only Houston (7-3) comes close to the current Saints' hot streak with seven consecutive wins — also an impressive task considering the Texans dropped their first three games.
With New Orleans blitzing the league in what appears to be a second serious Super Bowl run, can anyone stand in their way of securing the highly coveted home field advantage in the playoffs come January?
With three division games remaining, including two with Carolina (6-5), a rematch with Tampa Bay (4-7) and an interconference matchup at home versus a formidable Pittsburgh Steelers squad (7-3), the one game that could catch New Orleans napping could be this Thursday's border battle with the resurgent Dallas Cowboys (6-5), who have won three straight and now have a share of the NFC East lead with Washington (6-5), whom they soundly defeated on Thanksgiving Day.
The Dallas trio of quarterback Dak Prescott, tailback Ezekiel Elliott and newly acquired wide receiver Amari Cooper already has the Cowboy faithful heralding the 'second coming' of the triplets. And while this latest rendition has yet to come close to the accomplishments of Tony Romo, DeMarco Murray and Dez Bryant, let alone hall-of-famers and three-time Super Bowl winners Troy Aikman, Emmitt Smith and Michael Irvin, they do have people taking notice.
While Prescott went a respectable 22 of 31 for 289 yards and two touchdowns against the Redskins, along with one rushing TD as well, the jury is still out on the Haughton native as he seemingly still struggles — at least with head coach Jason Garrett's offensive scheme — to get the ball downfield.
Prescott shortchanged Dallas receivers on two certain touchdown passes due to under-thrown balls. Despite recording scoring passes of 40 and 90 yards, 80 percent of that yardage came off the back — and legs — of Cooper, who turned short yardage into big scoring gains with blazing run-after-catch separation skills. Cooper enjoyed a breakout performance with an eight-reception, 180-yard, two-touchdown drubbing of 'Skins secondary.
While some questioned the Cowboys decision to give up next year's first round draft choice for the still-young 24-year-old Alabama Crimson Tide standout, Cooper's presence precisely coincides with the team's current three-game win streak to move into division-leading playoff contention.
Perhaps the biggest reason to attribute the Cowboys season turnaround from an underachieving 3-5, is the voracious appetite of Elliott, who has been fed the ball on average of 22 times per game over the last three weeks for a staggering total of 394 yards and three touchdowns, not including one by air.
The 23-year-old Buckeye has amassed 1,074 yards on 217 carries for an average of 4.9 yards per touch, and the Cowboys have won five of the six regular season games in which he's rushed for more than 100 yards  — only losing to Seattle (6-5) in Week 3 after a 127-yard effort.
However, the Cowboys fifth best rushing offense will be tested by the Saints league leading rush defense — which has allowed just 73.2 yards per game. Or is it the other way around?
After all, the Saints are currently tops in the NFL scoring 37 points per game. Meaning their opponents often forgo the run early in an effort to play catch-up.
The Saints did hold Rams running back Todd Gurley II, who only trails Elliott in season yardage with 1,043, to just 68 yards on 13 carries. But again, the Rams were forced to abandon the ground game after finding themselves trailing 35-17 at the half.
Like Dallas, New Orleans possesses a solid running attack with the one-two combo of Alvin Kamara (706 yards) and Mark Ingram II (440 yards). However the Cowboys rush defense is currently ranked fourth overall (93.6 ypg).
With a potential stalemate on the ground, this game will most probably be won in the air.
The pass-happy Saints are sixth in the NFL at tossing the football thanks to all-time leading passer Drew Brees (73,580 yards), who is enjoying a quarterback rating of 127.3 with 3,135 yards and 29 touchdowns. The Cowboys are 12th on pass defense giving up 237.5 yards and 15 touchdowns per game compared to the Saints, who are 30th overall (285.7 yards, 21 touchdowns).
This might play perfectly in the increasingly confident hands of Prescott and his new favorite target, especially if the Saints have their sights more stringently set on revenge the following week in Tampa.
Aaron S. Lee is an international sports journalist for Eurosport, contributor for WGNO-ABC 26 in New Orleans and a graduate of Minden High School.