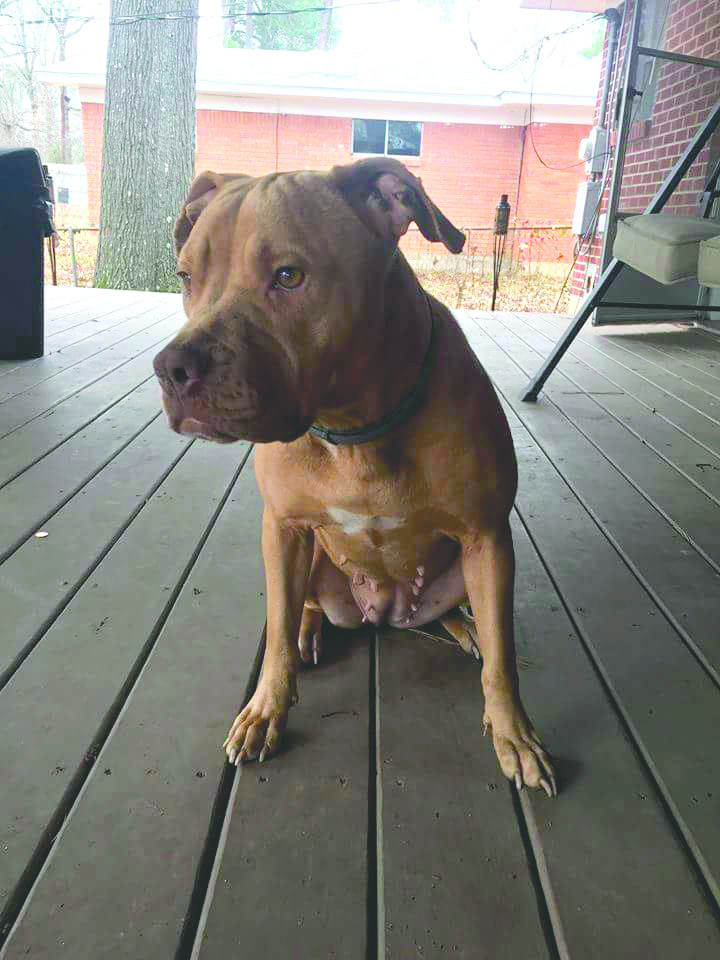 Did you see the dog in the newspaper yesterday? She was on page 7 and she is available for adoption.
Earlier this month we started the discussion of wanting to partner with our local rescues and animal shelters to showcase pets that are available. It is a subject that is close to my heart, one of my "granddogs" is a rescue.
Interestingly, Friday is apparently "National Puppy Day/" I learned of this from a letter to the editor I received (see it on this page.) I could not think of a better time to start this new effort.
Lumberjack Rescue was the first to partner with us, and the "before and after" photo of Joy, the pit bull mix, illustrate the important role rescue groups play.
In addition to Lumberjack Rescue, Webster Humane Association, Inc., is partnering with us to bring even more adoptable pets to the pages of the Press-Herald.
If there are any other rescues/shelter in Webster Parish that would like to partner with us, please feel free to contact me.
I have a tremendous amount of respect for animal rescuers. I've seen too many instances where someone gets a pet and then decides they don't want them — dropping them off in the country, or on the doorstep of someone else.
How cool would it be if Webster Parish could become a "no kill" zone for pets?
If you think it's too big of a task for Webster Parish? Take a look at San Francisco, Calif.
In 1994, San Francisco SPCA and San Francisco Animal Care & Control created the "adoptable guarantee". The SFSPCA pledged to take as many cats and dogs from SFACC as possible to find them a new home, no matter how long it took.
The pact between The SFSPCA and San Francisco Animal Care and Control enabled animal advocates to implement a model that made San Francisco the first "no-kill city" in the United States.
The SFSPCA will keep any cat or dog under its roof until a home is found for it. The only time an animal will be euthanized is if it is determined to be suffering medically or behaviorally.
The model includes a set of tactics that, in combination, reduce the number of animals entering the shelter system and place most shelter animals in permanent homes. Some of these tactics are mobile adoption outreach units, aggressive early spay-neuter programs, medical treatment for treatable shelter animals, behavioral training in the shelter, training classes for the public, and structured adoption screening and matching.
If San Francisco can do it, so can Webster Parish.
As you peruse your Minden Press-Herald each day, keep your eyes open for the adoptable pets that will grace its pages. You may just find the newest member of the family.
David Specht is editor and publisher of the Minden Press-Herald.