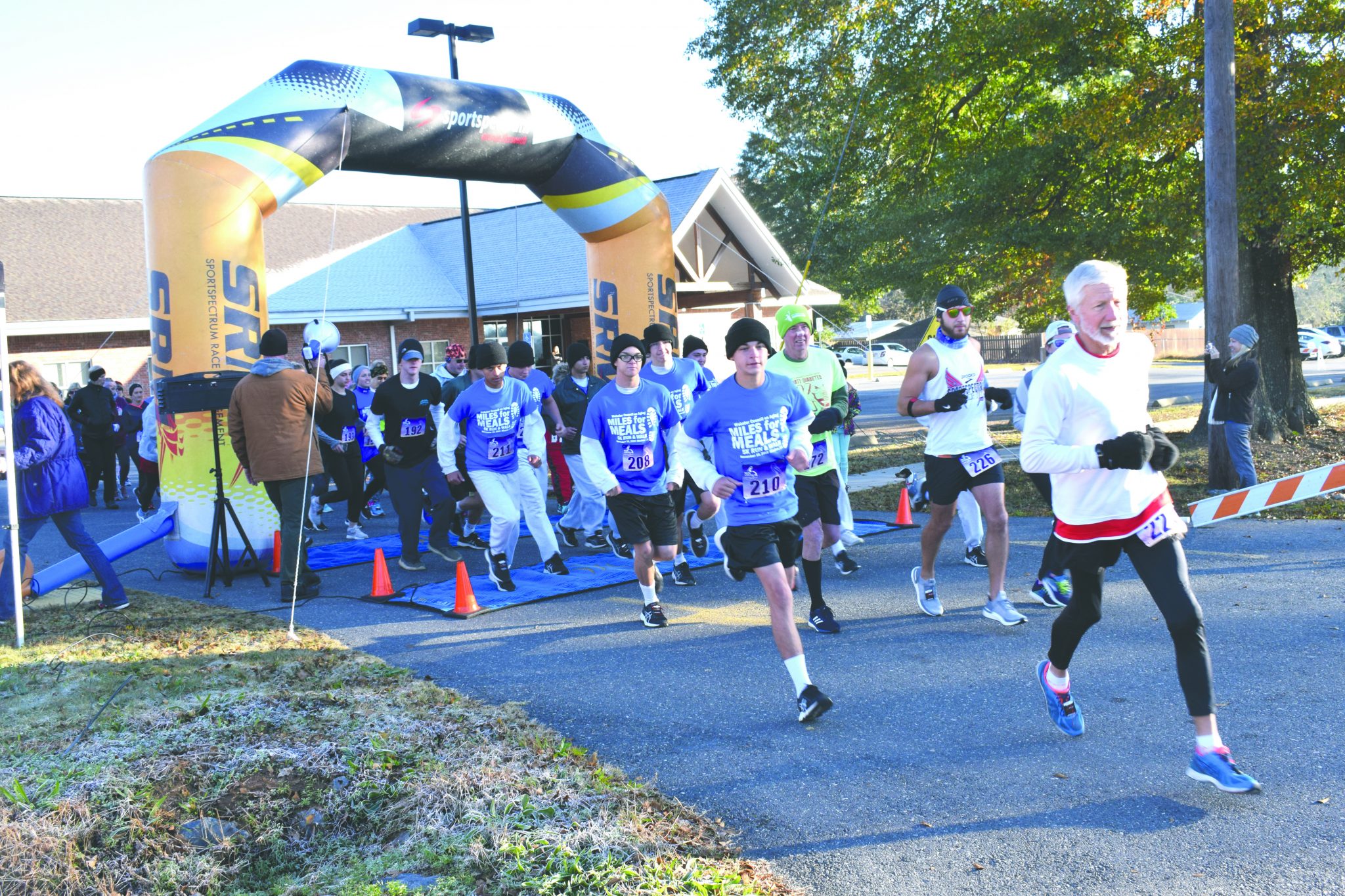 The Webster Parish Council On Aging's Miles for Meal 5k Run & Walk took place Saturday morning. "The 5K is a fundraiser for our meals on wheels program, so the proceeds of this event and from sponsors will go to that program to help feed our senior citizens," said Cindy Watson, Site/Activities Manager of the Council on Aging,
"The community and participants of the 5k came out and we had a great time. It was a little chilly, but it was great. There was great participation for this event," said Watson.
The participants ran a course that began at the Council On Aging parking lot and through neighborhoods around Sheppard Street. The winners for each category are as follows.
The Overall Male Winner was Jorge Lopez and the Overall Female Winner was Charlotte Dew. The Female 12 & Under winner was Elizabeth Burson, the Female 13 to 18 winner was Anna Claire Lemoine, the Male 13 to 18 winner was Johnathan Fairbanks, the Female 19 to 25 winner was Brandi Kea, the Female 26 to 30 winner was Cady Pruitt, the Female 31 to 35 winner was Priscilla Roberts, the Male 31 to 35 winner was Levi Dew, the Female 36 to 40 winner was Kelli Burson, the Female 41 to 45 winner was Lucia Wood, the Male 41 to 45 winner was Adam Eason, the Female 46 to 50 winner was Wendy Blood, the Female 51 to 55 winner was Sharon Malone, the Male 51 to 55 winner was Randy Culpepper, and the Male 56 to 65 winner was Tim Greer.
"We've been planning this event for eight months and we've been very excited about it. We had a great event today. It was wonderful," said Watson.