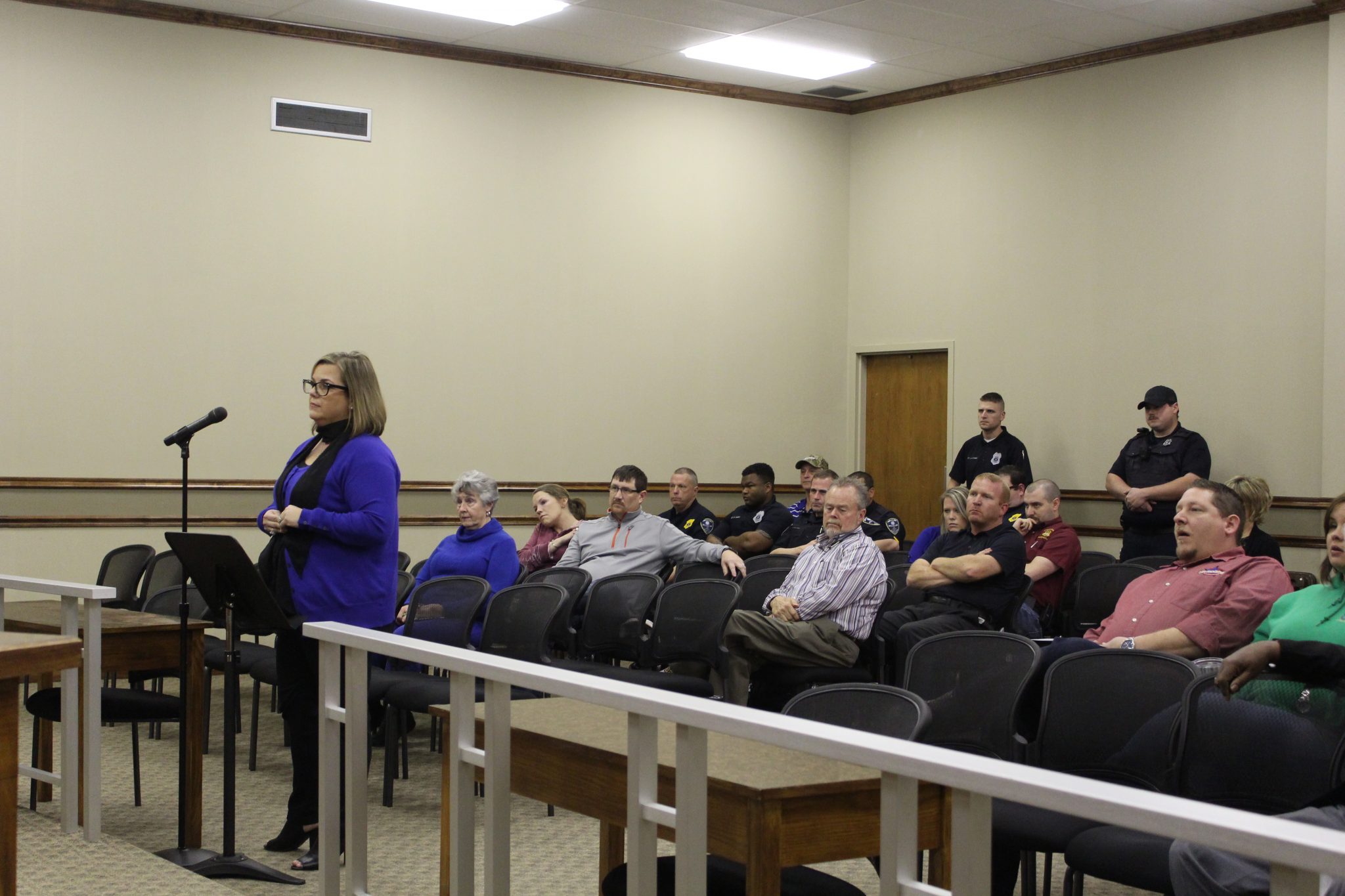 No Money.
That's the reason for low police salaries in the City of Minden, Mayor Tommy said, blaming a tight budget and declining revenue.
Since Christmas, the department has lost four officers, all citing low salaries, Police Chief Steve Cropper said in a Facebook post.
Monday, citizens and members of the police force took their concerns of low police pay to the city council at their monthly meeting Monday.
"We are in a bind, a major, major bind, Detective Ryan Barnette said of the low wages. "These guys here, the guys that are working right now, the guys that are home asleep because they worked all night last night, we're the backbones of the city, plain and simple."
Mayor Tommy Davis said the city was concerned over the situation with the police departments pay, but said without additional revenue there was no way to fix the issue.
"It's a budget problem," Mayor Tommy Davis said. "Our revenue is declining and our sales taxes are down – our budget is full."
Minden business owner Tommie Clanton is alarmed at the rate the city is losing officers and worried about the future of the town
"It scares me that no one wants to me a Minden Police officer and keep loosing them," she said. "No one is going to want to come to Minden."
Wayne Edwards, Councilman for District A, said low wages were not only hurting the police department, but are hurting all city employees. He said he hopes to fix the problem across the board, but in a tough situation with the budget.
The Minden City Council has a workshop to discuss employee raises set to for 10 a.m. Thursday in the Pelican Conference Room at Minden City Hall.
In other business,
The council approved the minutes of the Jan. 3 meeting, condemned property located at 121 Chrysler Street if not rehabilitated within 120 days and approved the monthly police report.