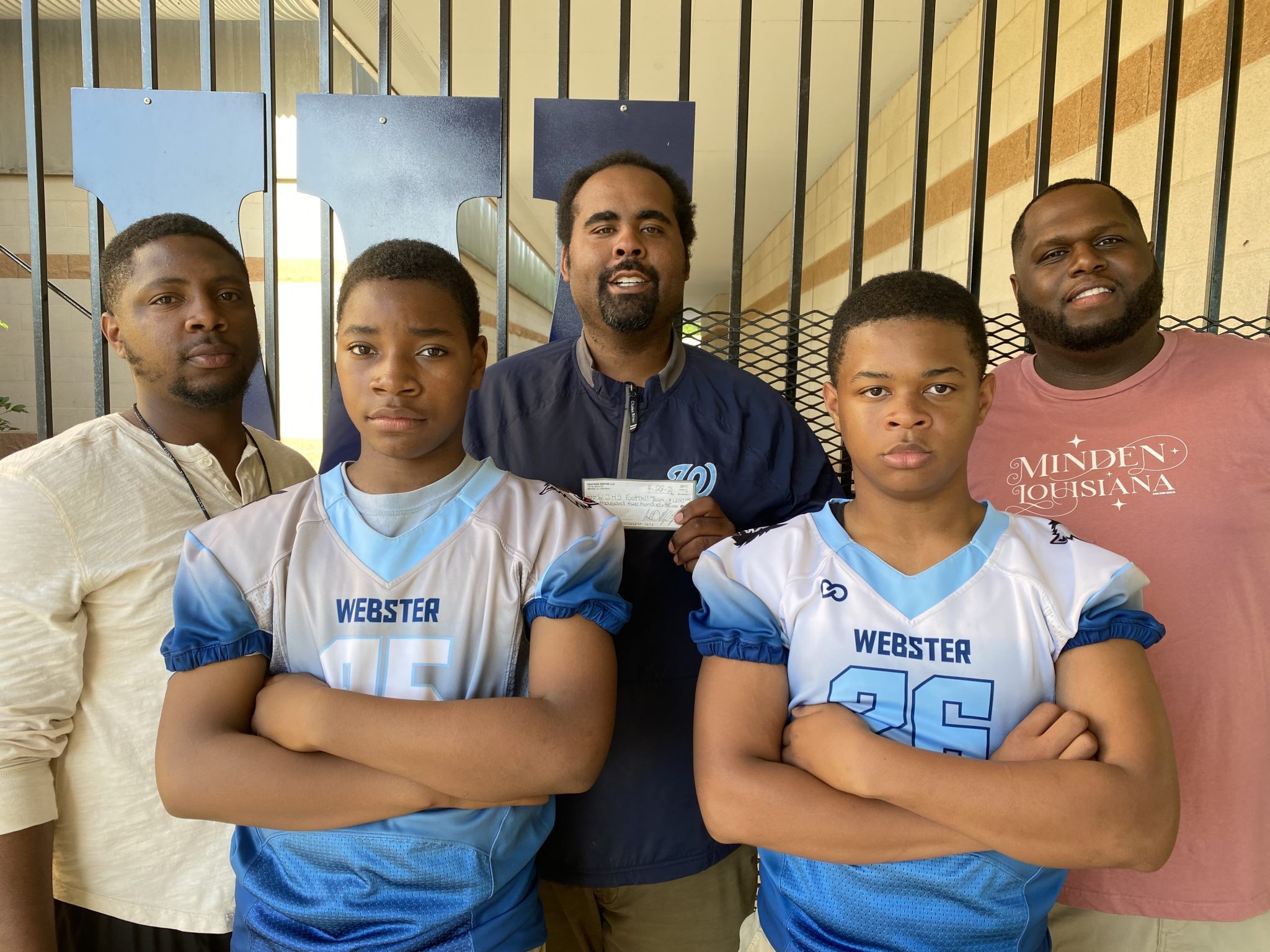 Buddy Myles, owner and operator of the local eatery Seafood Empire, held their second annual Crawfish Raffle last Thursday with the purpose of raising money for the Webster Junior High School football team. The winner of this year's raffle was Chelsie LaCour.
"This was our second year raising funds for WJHS football. We sold 240 tickets raising $1200. That's up from last year's 169 tickets sold," said Myles.
While Seafood Empire organizes the raffle and supplies crawfish to the winners, Myles was quick to credit the parents of players who helped with the event as well as the community for giving so generously for their local sports team.
"This was a joint effort from some parents, us (Seafood Empire), and the community. Great things happen when the community works together for a common goal," said Myles.
As a local business owner, Myles depends on the community supporting his business. Myles sees this raffle as one way in which he can express his thanks to all the people that support him and Seafood Empire.
"This is one small way for me to show my appreciation to my community. I feel that it's up to us (the community) to take care of us. Everyone came together and donated their time to help raise money for the football team. Thank you to everyone that sold or bought a ticket. We appreciate you!" said Myles.