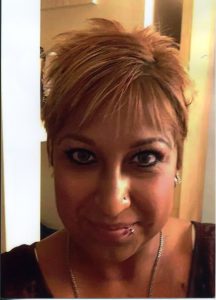 Funeral services will be held for Crystal "Crissy" Ann Gomez, 31, at Chapel of Rose-Neath in Homer Monday, Sept. 18, 2017, at 1:30 p.m. with the Rev. Trey Waller officiating. Interment will be in Newayo, Michigan. The family will receive friends at the funeral home on Sept. 18, 2017 from 11:30 a.m. until 1:30 p.m.
Mrs. Crystal Ann Gomez was born on Dec. 5, 1985 to Juan Gomez and Clara Juarez. She entered into rest on Wednesday, Sept. 13, 2017 in Homer. Following a long battled illness of Lupus.
Crystal enjoyed her life to the fullest. Each day was a new adventure for her. She always smiled and loved to make people laugh. She touched many lives. She loved her two girls dearly. She was a fighter, even with the Lupus. She battled each day knowing it could be her last. She was called by her heavenly Father. She is whole again. She will be missed but never forgotten.
She is survived by her mother, Clara Juarez; father, Juan Gomez; two daughters, Isabella and Jacklyn Gomez; two sisters, Melissa Gomez and Carmen Cosby; three nieces, Aliana Alvarez, Nayla Alvarez and Mia Cosby; and nephew Aurelio Alvarez along with other relatives and friends.
Pallbearers will be Lorenzo Juarez Jr., Moices Juarez, Mateo Juarez and Nathan Hall.
Honorary Pallbearers will be Keith Owens and Ray Gomez.