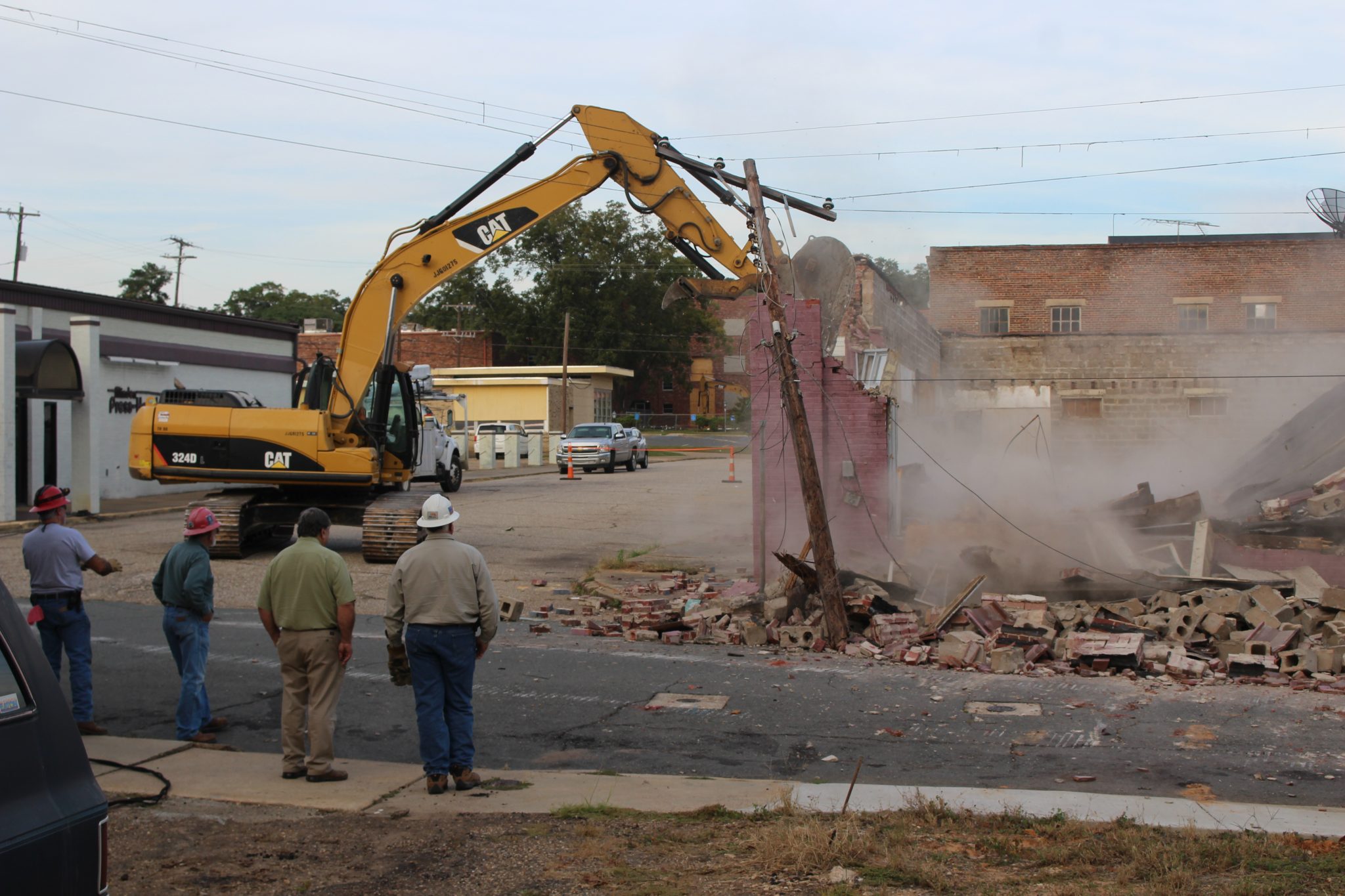 Multiple buildings near the 200 block of Gleason Street suffered power outages Tuesday afternoon after a wall collapsed snapping a utility pole.
A Newt Brown construction crew was demolishing a structure for The Gardner Group on Gleason Street. Plans for the property, located adjacent to Webster Parish Community Services and across from Minden Press-Herald, are to
o clear the lot and plant grass.
The group plans to announce the lots future at the start of the new year, owner Terry Gardner said.
Past projects in the downtown area include a medical office on the corner of Broadway and Murrell St., the renovation of The Gardner Building at 519 Main St., where Roma Italian Bistro is located and Orleans on Main at 513 Main St.