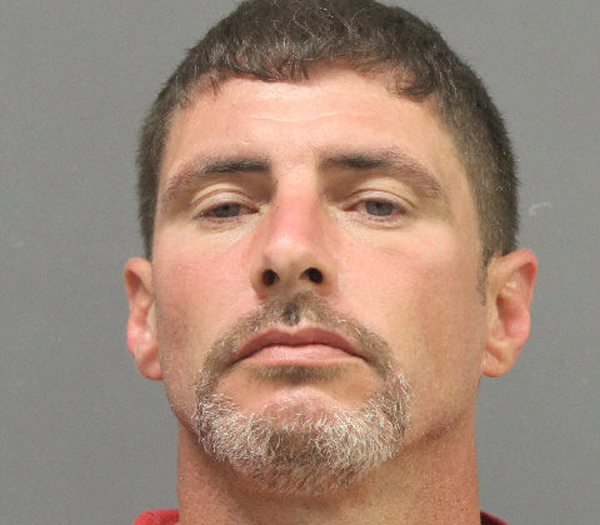 DOYLINE — A Doyline couple is facing multiple charges after reportedly living in a home without the owner's permission.
Thursday, the owner of a home in the 100 block of Murphy Street in Doyline reported an unidentified male and female living in the home without permission.
Deputies John Lewis and Daniel White along, with Capt. Robert Hayden, went to the home and met with the individuals identified as 46-year-old Corey Ray and 36-year-old Annie Hilner. The couple told deputies someone gave them permission to be there, but later told deputies they did not have permission.
While talking with the pair, deputies saw a 12-gauge shotgun and a 0.223 caliber rifle in the front seat of a Jeep parked next to the home, according to the arrest affidavit.
Deputies learned both had been convicted of felonies after checking their criminal history.
After being taken into custody, the couple reportedly told deputies they owned the Jeep, but the firearms were not theirs.
The homeowner allowed deputies to search the home, according to reports.
In the home, deputies reportedly found several glass pipes used to smoke meth along with a bag of 'crystal like substance,' a pill bottle full of suspected marijuana, two marijuana smoking pipes, rolling papers, marijuana grinder, three oxycodone pills, 11 hydrocodone pills, one morphine pill, one Xanax pill, one methadone pill.
Two milk crates were also inside the home. One contained power tools and electronics suspected to be stolen. The second crate was reportedly full of ammunition for all types of guns.
A white Ford Crown Victoria that had been reported stolen in Bossier City was at the home, the report said.
Ray reportedly admitted ownership of the suspected drugs, drug paraphernalia and Ford Crown Victoria to deputies.
Detectives took the suspected stolen items as evidence.
Ray is facing charges of unauthorized entry of an inhabited dwelling, possession of a firearm by a convicted felon, possession of a schedule I CDS, five counts of a schedule II CDS, possession of schedule II CDS with intent to distribute (meth), possession of drug paraphernalia, possession of firearm in presence of CDS and illegal possession of stolen things.
Hilner is facing charges of unauthorized entry of an inhabited dwelling and two counts of possession of a firearm by a convicted felon.
Both were booked into Bayou Dorcheat Correctional Center.