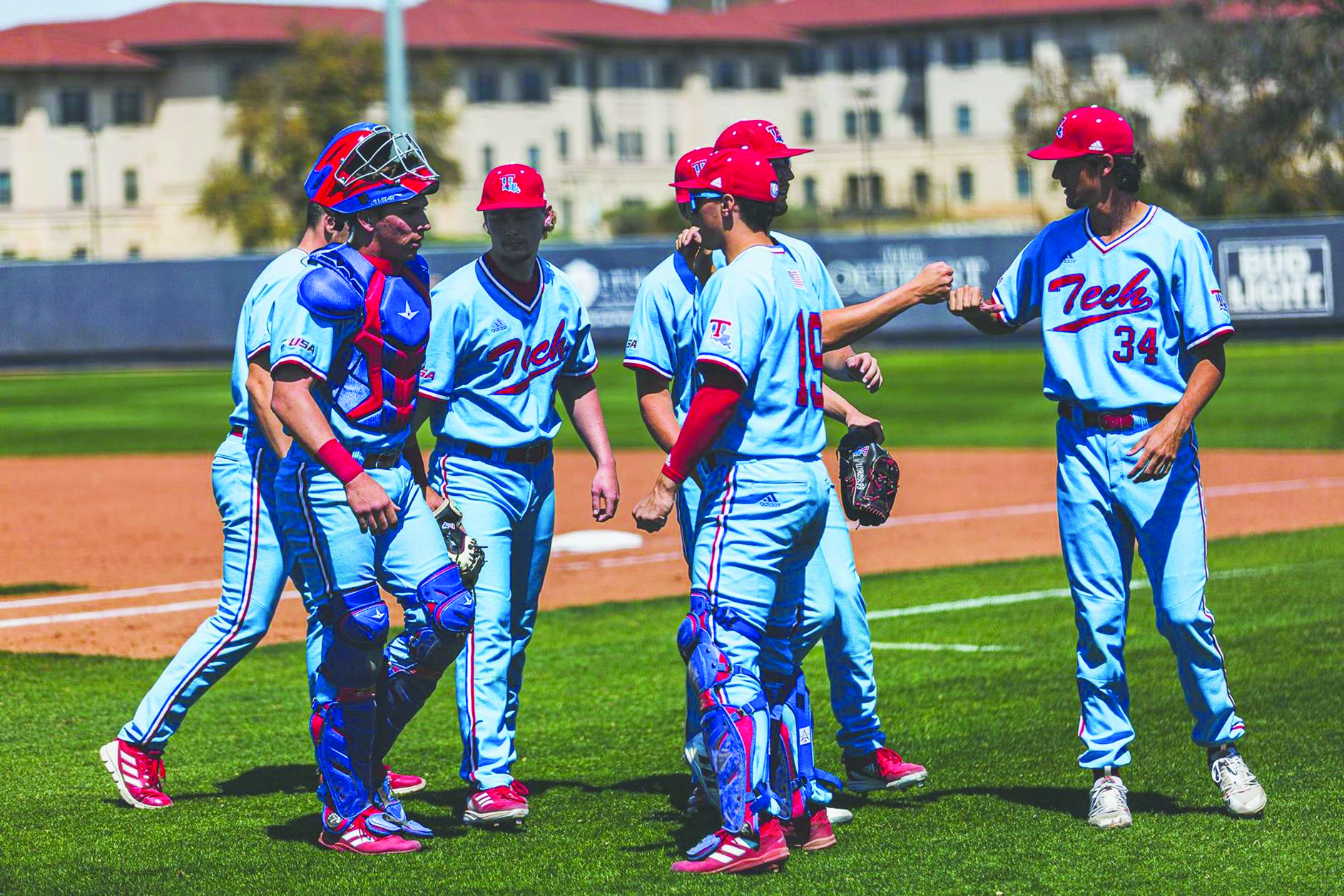 AN ANTONIO, Texas — Louisiana Tech's baseball team dropped its series finale 13-3 at UTSA Sunday afternoon at Roadrunner Field.
LA Tech (14-6, 2-1 C-USA) jumped on top early but UTSA's (12-7, 1-2 C-USA) two-out fourth inning rally lifted them to victory.
"Very fortunate to get out of here with two wins on the series," said Tech coach Lane Burroughs. "We did not play good. I don't remember being run-ruled, so that's embarrassing. One thing that we have prided ourselves on was playing well on Sunday's and we have not done that."
Philip Matulia collected the first RBI of the game, singling with two outs in the first inning to score Taylor Young.
In the bottom of the second, UTSA shortstop Matt King collected a bases clearing triple followed by a Garrett Poston sac-fly to go ahead 4-1. King finished the day going 3-for-3 with two doubles, a triple and four RBI.
Ian Bailey was 2-for-4 at the plate sending a solo shot over the left field wall for his eighth of the year. Bailey also got the two-out rally going in the fourth inning driving in his second run of the game.
"We aren't getting much out of the middle of our order," Burroughs said. "We were in advantage counts all weekend and we go big fly balls pull side in the infield. We haven't looked very tough when it comes to Su/ndays.
Give those guys credit. They came out and I didn't think they had much energy either, but we kind of let them in the ballgame."
Roadrunner second baseman Leyton Barry was 3-for-5 at the plate and added to the fourth inning rally with a two-run double extending the lead 8-1. Barry ripped another RBI double in the eighth tacking onto the lead.
Cole McConnell was 2-for-3 at the plate, launching his fourth long ball of the year and RBIs 23 and 24.
"We left a small army on the bases and I think we punched out around 40 times this weekend," Burroughs said. "If you want to be a championship club and you want to be top level in the league, that just cannot happen. I have no problem losing, but the way we lost today — I have a serious problem with it. We will correct it. That's my job. We will figure it out and move forward."
Right-hander Jarrett Whorff was the losing pitcher moving to 1-3 in 2022. Whorff lasted 3.2 innings giving up nine runs.
Jackson Lancaster, Tanner Knight and Cade Hodges pitched in relief giving up four runs while only two were earned.
Tech will travel down to Baton Rouge to meet LSU for the second time in 2022 in game set for a 6:30 p.m. start on Tuesday.