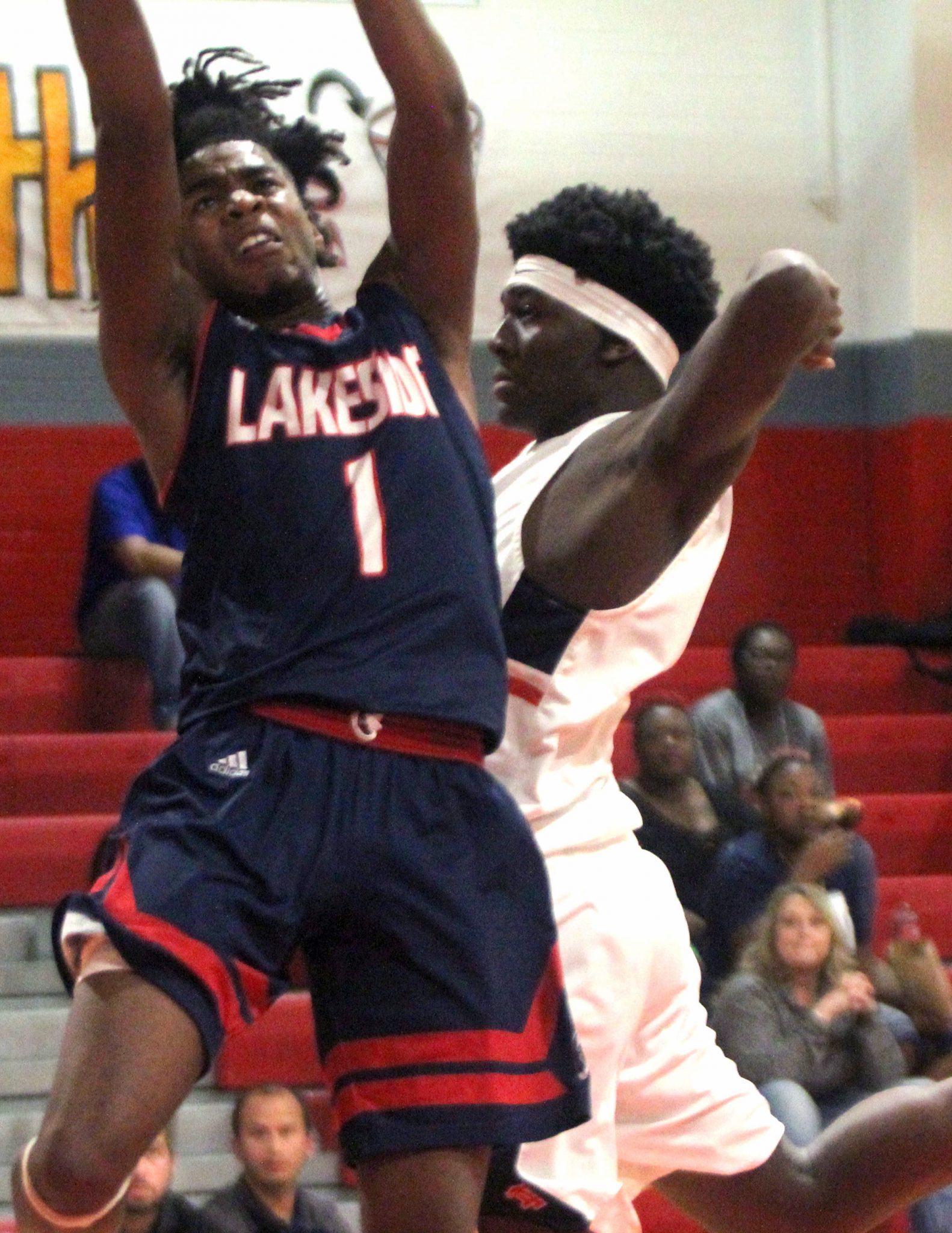 Lakeside returns to action tonight to take on North Webster in Sibley.
The Warriors have rattled off a couple of good wins around Christmas time against Haughton and Gibsland-Coleman to gain some confidence and chemistry heading into district play.
The game against North Webster tonight is little more than a tune-up heading into District 1-2A play, which will begin next Tuesday at Mansfield (5-11).
Lakeside (10-8) has a great chance at winning district this season. The Warriors don't have too many quality wins to their name, but they are rested and finally have all of their players to form a squad at full-strength.
They have depth, experience, and talent. What they lack in size, they make up for in speed.
Tonight against North Webster should be a good barometer for whether they used the holiday break as a chance to work on their games and get rest, or eat tons of turkey and rest on their laurels.
Doyline also picked up a few wins after Christmas against Downsville and D'Arbonne Woods Charter to prepare for district play.
Doyline begins district on Jan. 8 when they play host to 17-4 Simsboro.
The Panthers (19-5) have already lost to Simsboro once this season, and it wasn't particularly close.
If Doyline can make a game of it, they have a chance to compete for a district title as well.
District 1-B is stacked. Teams two, three and four in the LHSAA power ratings are all in this district. Doyline is the fourth team, with 22-3 Weston the third-ranked team.
Doyline can usually say they have the best player on the floor in Decari Markray. The Panthers need players like Semaj Solomon and Jordan Fuller to step up every game and lighten the load for Markray, who will surely begin seeing double-teams and tighter coverage in district play against familiar opponents.
Minden won't play again until Tuesday, which, I imagine, is a good thing.
The Tide had a miserable holiday break.
After competing with Lakeview for the consolation title of the Holiday Classic, the Tide have dropped three straight.
First, they lost a heartbreaker in the district opener to BTW, 63-62.
Denham Springs (13-10) then beat Minden 60-51 in the first round of the Doc Edwards Memorial tournament.
The worst loss followed. Benton (6-14) beat Minden 65-62 in overtime in the next game, and the Tide haven't played since.
Head coach Rennie Bailey has talked all season about close games, but it doesn't seem like Minden have learned much in the way of winning such games.
Perhaps close losses have hardened the Tide. They can't lose games like they did against Benton anymore this season if they want to make the playoffs.
Currently, Minden is on the outside looking in.
On Tuesday, they have a chance to get back on the right track against 3-12 Northwood in District 1-4A play.
Next Friday, they return to Benton for a rematch.
They could easily win four of their next five heading into another showdown with #1 Bossier. Who knows what could happen next?