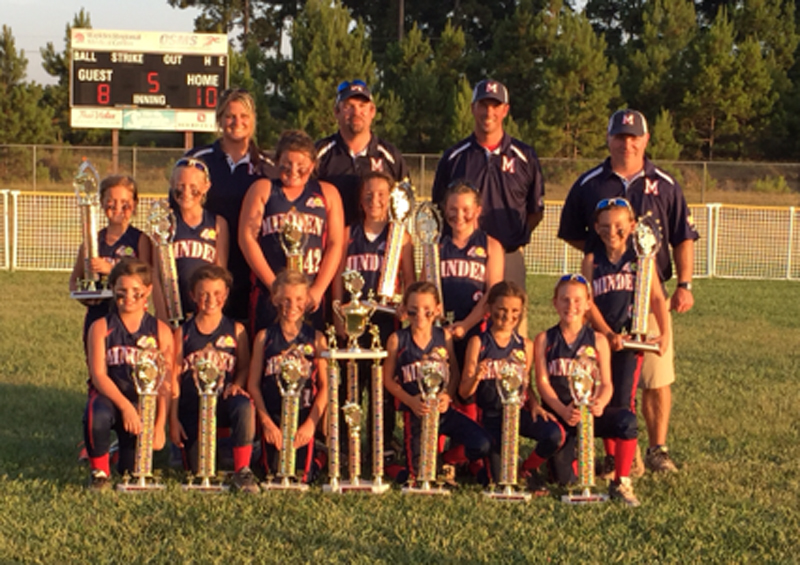 Minden made some serious noise this summer on the Dixie baseball circuit, and they're not done yet.
On Friday, July 31, two of our four state championship teams will head to Monroe to begin their softball World Series on the campus of University of Louisiana-Monroe.
Our two boys teams will take their talents to Myrtle Beach, with the AA all-stars starting August 3, and the AAA all-stars getting underway on August 8.
A send off has been organized for our two softball squads on Friday at 3 p.m., beginning at the Minden Civic Center. The teams will ride through downtown Minden, then down Sibley Road until the teams hit the interstate.
All of Minden is encouraged to come out and see the team off as they try to bring home a pair of World Series championships.
"I'm just very proud of how hard the teams have worked," Director of recreation Winky Newer said. "These teams have made Minden proud and we wish them the best of luck at the World Series."
Minden Mayor Tommy Davis is among those wishing our all-stars the best of luck.
"I just want to say how proud I am of these teams," Davis said. "We've been playing Dixie baseball here for a long time and now we have four teams in the World Series. Truly, Minden is back to being the home of champions again."