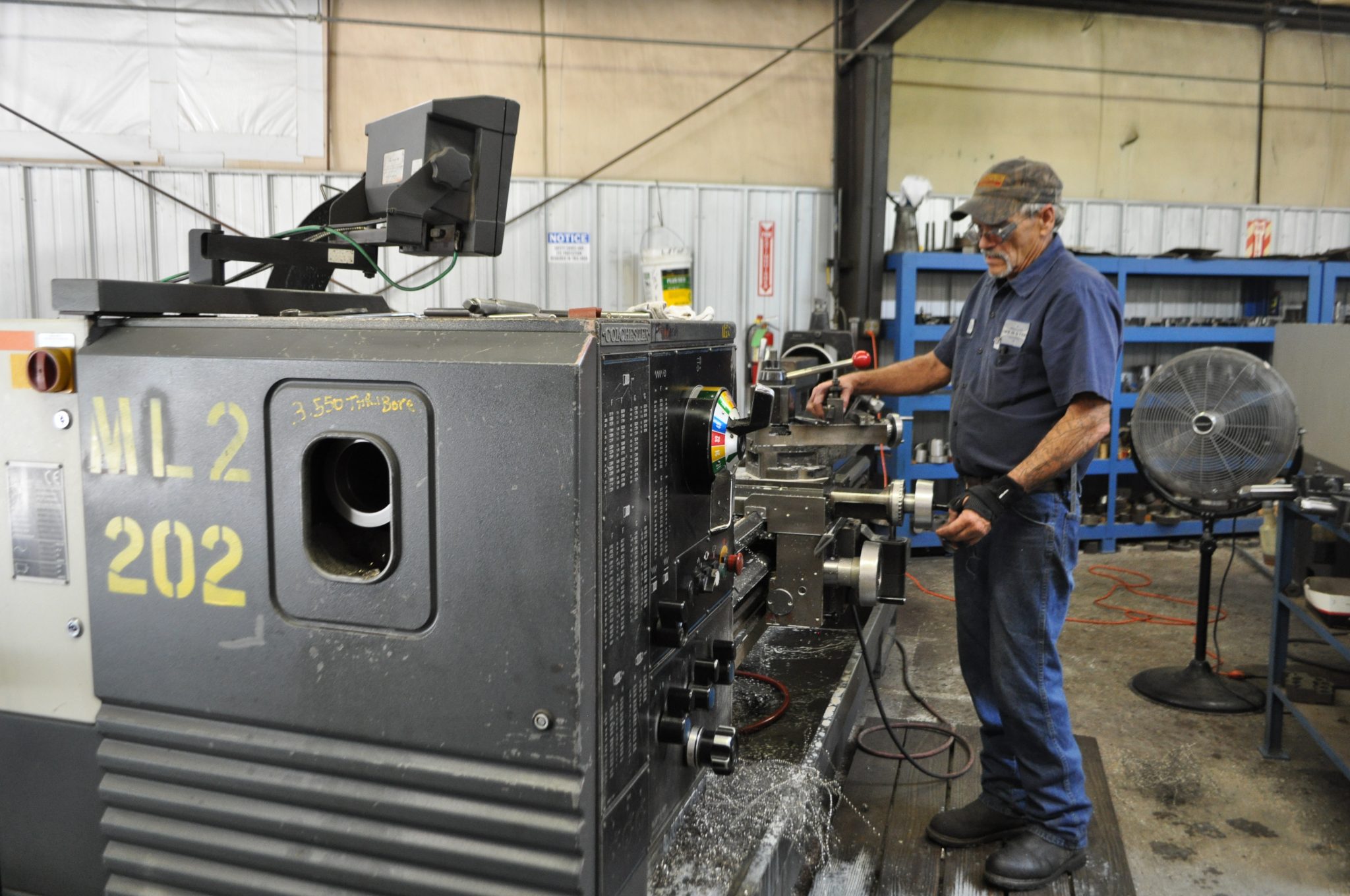 Some say the American dream is owning a home and providing for family, and while that holds true for many, it is also about doing something "you love."
Steve McKinley, owner of Webster Machine Works, said his American dream has always been in front of him as machining is all he knows. He spent his entire adult life building his business around a craft he learned from his father.
"I grew up in a machine shop and it's a part of who I am," he said. "It's not what you do, it's a part of who you are."
Webster Machine Works is a job shop, which means they repair or manufacture metal parts for whatever the customer needs.
"Every job is important, whether it's a large company or the man walking in the door," he said.
The job shop is a unique learning environment in that it provides a variety of skills to master, all of which are heavy on advanced mathematics. Today's workforce is moving towards more technological advances in tools and machining, he said, but at the same time, the company still uses manual machining tools. They use tool and dye as well as computer-aided machinery.
While the machinery has evolved, the core of the company is the investment in the people, teaching them the skills of an ever-evolving trade. Even with the new advances in the machinery, employees must still know the math skills to enter into the computer to tell it what to do, whether it's cutting up a piece of metal or creating a part.
"You still have to tell that machine what to do, and even with a computer-aided machine, you still have a piece of paper that is a print," he said. "You have a chunk of metal, and you still have to be able to tell that machine what to cut off and how much, what angle to go. It still heavily relies on math."
McKinley said through his training program, he wants to provide quality skills training so employees can learn and grow in their career development. Trainees work beside and train with highly skilled craftsmen, which leads them into growth, he said.
"You're always learning something new," he said, adding training employees is an investment in their careers as well as the economy.
The company employs 60 people, and 65 percent of those live in Webster Parish. It is important to employ as many local people as possible, he said, to support the local economy. He does this by providing jobs that provide decent living wages and training the future generation in machining.
"They are our future," he said. "Webster Machine provides skilled jobs and careers, something you can be proud of. The American dream is doing what you love, something you can accomplish and take pride in. That's my idea of the American dream."