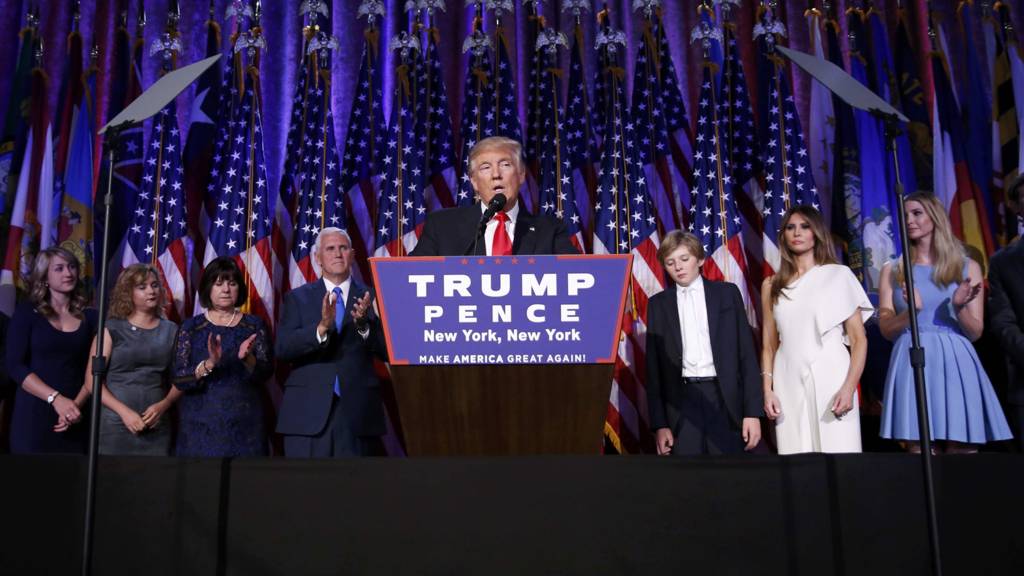 The United States' president-elect was named in the early hours of Wednesday morning when Republican Donald Trump secured 289 electoral votes, 19 more than the 270 needed.
The tight race gave opponent Hillary Clinton 218 electoral votes, 47.6 percent of popular vote or 59,164,748 votes and Trump 47.5 percent or 59,029,255 votes, with 99 percent of precincts reporting.
Webster Parish voters contributed to continuing to keep the State of Louisiana a 'red' state, as it has been for the past 20 years in presidential elections.
Trump overtook Clinton in Webster with 64 percent or 11,538 votes compared to 35 percent or 6,259 votes respectively. Voter turn out in Webster Parish was 69.6 percent, with 44.1 percent being male, 55.9 percent being female, 43.9 percent were Democrats, 31.2 percent were Republicans, 25 percent were registered as other party. Black voters contributed to 32.3 percent of the vote, while White voters were 65.9 percent of the vote and 1.8 percent of voters identified as Other.
Voters eager to shake up the nation's political establishment picked the celebrity businessman to become the nation's president over Clinton who has dedicated her career to public service. Clinton would have been the first female to hold the office had she secured a victory, while Trump received an outpouring of support from voters seeking change and willing to accept a candidate loose with facts and accused of sexual misconduct.
After a campaign of promises to "Lock her up" and prosecute Clinton, Trump told the American people "we owe her a major debt of gratitude" for her service.
Trump received a congratulatory phone call from Clinton and said he responded to her by saying that he "congratulated her and her family on a very, very hard-fought campaign."
Stock markets began dropping to their lowest limits Tuesday evening as Trump's win became more evident.
Trump ran on a platform of pulling back from historic treaties like NATO, however in his victory speech Wednesday morning Trump tried to reassure foreign countries.
He said, "I want to tell the world that, while we will always put America's interests first, we will deal fairly with everyone."
He is said to the American people, "I promise you I will not let you down," and said he looks "very much forward to being your president."
He tells his supporters he hopes to make them "very proud" for choosing him to be the nation's 45th president.
Trump vowed to "get to work immediately for the American people" and says his "movement" was just beginning.
Trump exited his campaign party to one of his campaign anthems, The Rolling Stones' "You Can't Always Get What You Want."
House Speaker Paul Ryan called president-elect Donald Trump to congratulate him on his victory, despite his criticism of Trump during the campaign. Ryan issued a statement early Wednesday calling Trump's victory a "repudiation of the status quo of failed liberal progressive policies."
Ryan said he is eager to work with the new administration to advance the Republican agenda and he urged the GOP to work to bring the country together after the divisive election.
The Associated Press contributed to this story.