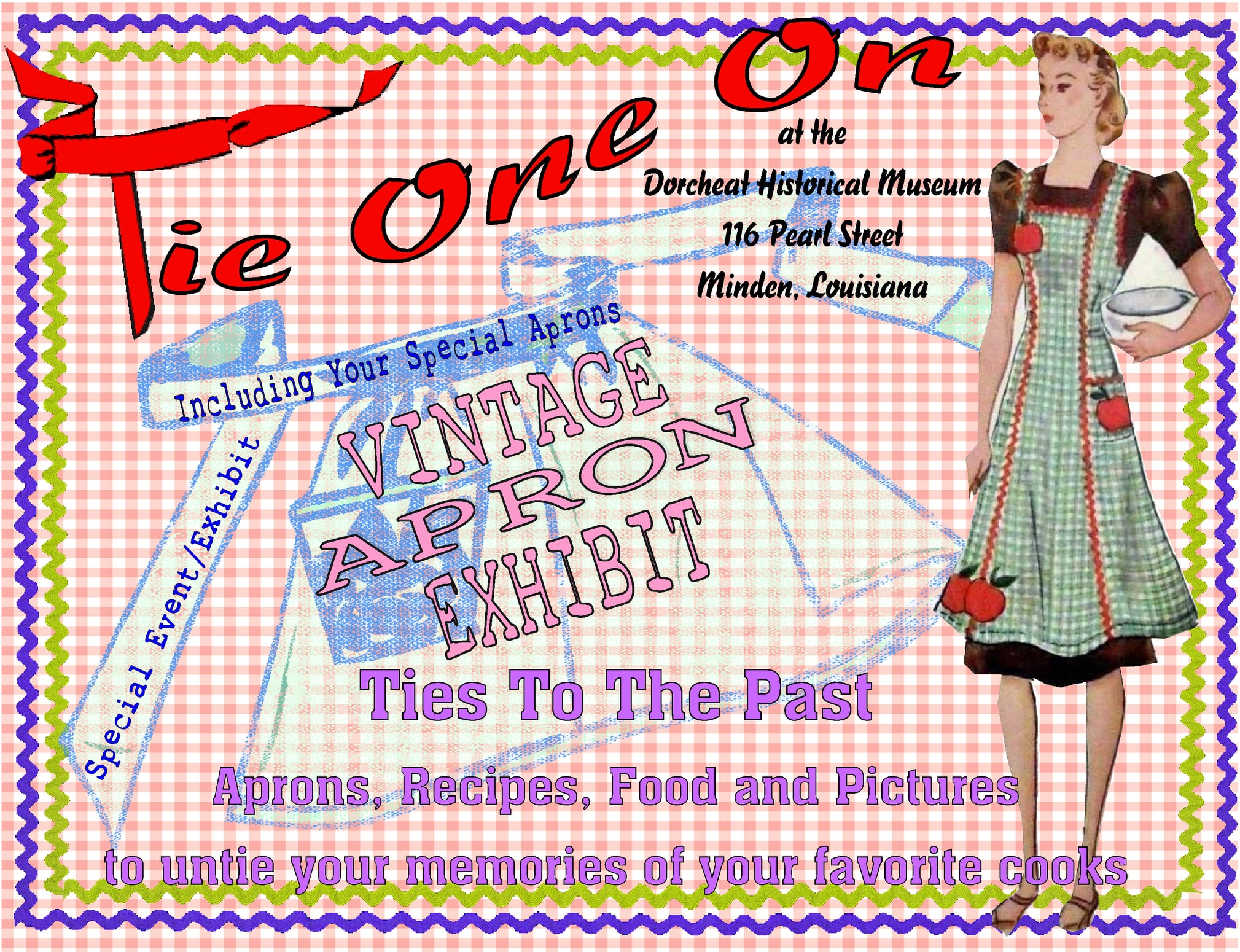 The Dorcheat Museum is gathering aprons, recipes, and pictures of great cooks for an exhibit that will run until October 1st.
The Dorcheat Museum, which is located at 116 Pearl Street, is an excellent local museum with the goal of preserving the history of Webster Parish. This current exhibition, titled "Tie One On," provides a way to share and preserve family histories.
"Aprons tie us to the past in more ways than one," said Schelley Francis of the Dorcheat Museum. "The memories of meals shared and recipes handed down through time is what cooking and family is all about. Many times a simple recipe takes us down memory lane or the smell of a pound cake cooking in the oven."
This exhibit is open for both the younger and older cooks. So if you have your great grandma's recipe or if your youngest has taken to cooking with a passion, the Dorcheat Museum is interested in highlighting their histories.
If you are interested in being part of this exhibition, this is what they need: an apron, two pictures to go with the apron (one of the cook and the other can be a family picture), a recipe (handwritten if possible), and a short bio about the person who owned/owns the apron. The aprons will stay on display until October 1st and can then be picked up October 2nd. The photographs and handwritten recipes will be scanned and immediately returned. If you have no apron to include, you could still provide a handwritten recipe along with a few vintage pictures to be added to the Dorcheat Museum's cookbook.
This is a great time to get some of your family's history added to the museum. The exhibit will also be part of their Fundraiser Gala for 2022 coming September 12th.
If you've never been to the Dorcheat Museum, you should certainly check it out. They are open Tuesdays through Fridays 10:00-4:00 (closed for lunch 1:00-2:00) and, while there is no charge to visit, donations are happily accepted.