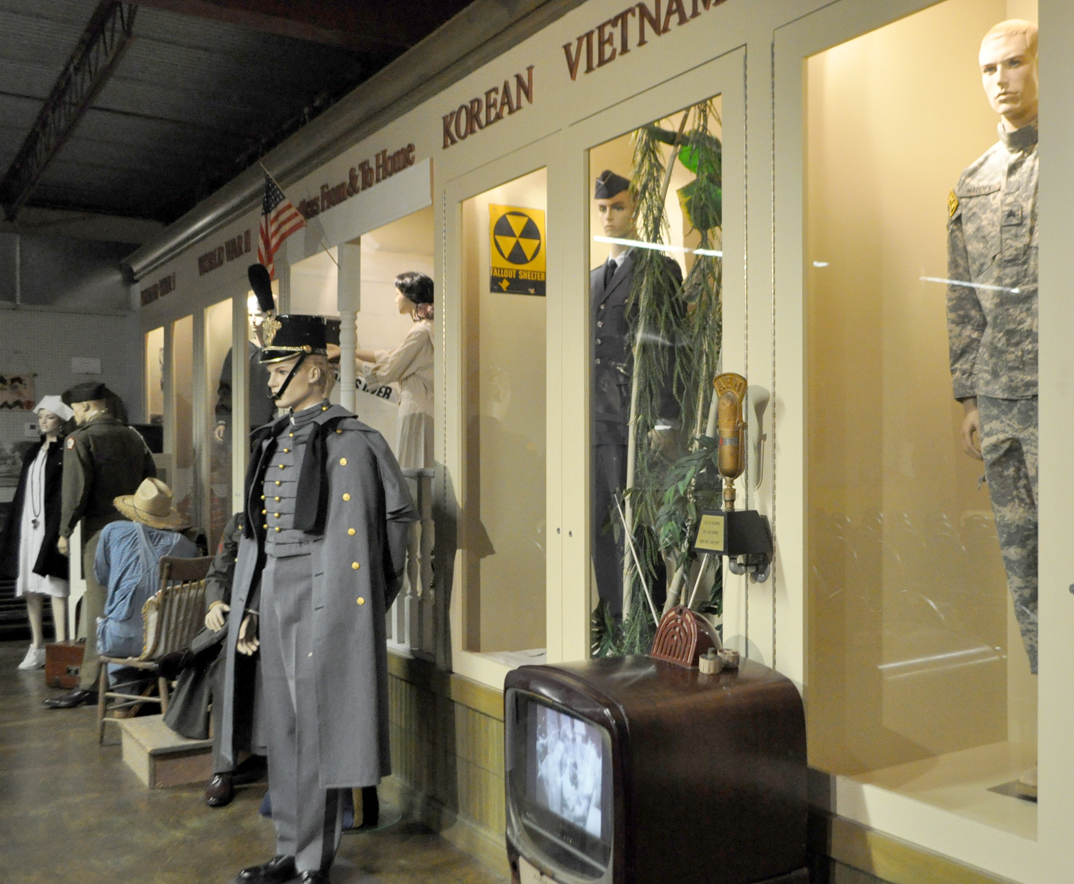 The Dorcheat Museum and Historical Society pays homage to Webster Parish's war veterans and those who served.
With displays depicting wars from World War I to combat in Iraq and Afghanistan, each display has a story to tell. Schelley Francis, curator, says there are many, many from Webster Parish who lost their lives to protect the American way of life and the freedoms so many take for granted.
"This is the place they, especially the older generation, where they are starting to bring (their memorabilia)," she said, adding many in the older generation donate it to the museum because they don't want to throw it away. "(These displays) depict each war, so we've got displays that date back to World War I to current."
Many families have donated items such as the Madden family, who donated the late Josh Madden's uniform he wore during tours to Iraq. Madden was killed in 2006 when a roadside car bomb exploded near them near Kirkuk.
"We have an exhibit for the fallen soldiers from Webster Parish all the way back to World War I," she said. "We're starting to get a lot of stuff from World War II."
There is a book which gives the stories of so many who were lost during wartime from Webster Parish. The last one in the book
is for the late U.S. Army Specialist Josh Tomlinson, who lost his life during the war in Afghanistan. He died in 2010 from injuries sustained from a roadside car bomb.
There are several from the Vietnam War as well. A display is set for Marvin Nelson Lindsay, who was declared Missing in Action. His display tells of his military experience and of the military awards he received. He was born in 1929 in Springhill.
Another display is "Letters to and from Home." This display has a story all its own. Francis says Larry Hunter, of the famous Hunter family in Webster Parish, wrote letters to all of his baseball players who went off to war. In these letters, he told them each what was going on at home and also passed along the deaths of each of their teammates during World War II.
Hunter wrote these letters each week, she says.
"He handwrote these letters to the boys on his baseball teams," she said. "Larry Hunter ran the Coke plant, and so all the boys he'd brought up through Hunter's Playhouse and baseball teams who'd gone off to World War II, he wrote letters about what was happening with the other boys."
For more on these displays or others, contact Francis at 377-3002. The museum is located at 116 Pearl Street in Minden and is open Tuesday through Friday from 10 a.m. until 1 p.m. and from 2 p.m. until 4 p.m.