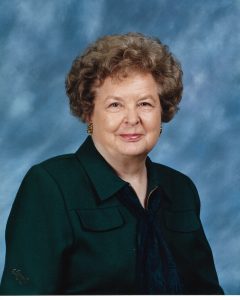 Dorothy Elizabeth Gray Campbell was born Nov. 21, 1927, and died June 30, 2017, following a courageous battle against cancer. She was 89.
Mrs. Campbell was born in Heflin to Irene Collinsworth Gray and William Robert Gray. She taught in the Webster Parish school system and the Vocational Technical school system for more than 30 years. All the students who came through her classrooms were her children.
She is predeceased by her parents; her husband, Harry M. Campbell; and brother, William P. Gray.
She is survived by her sister, Bobbye G. Culverhouse; her sister's