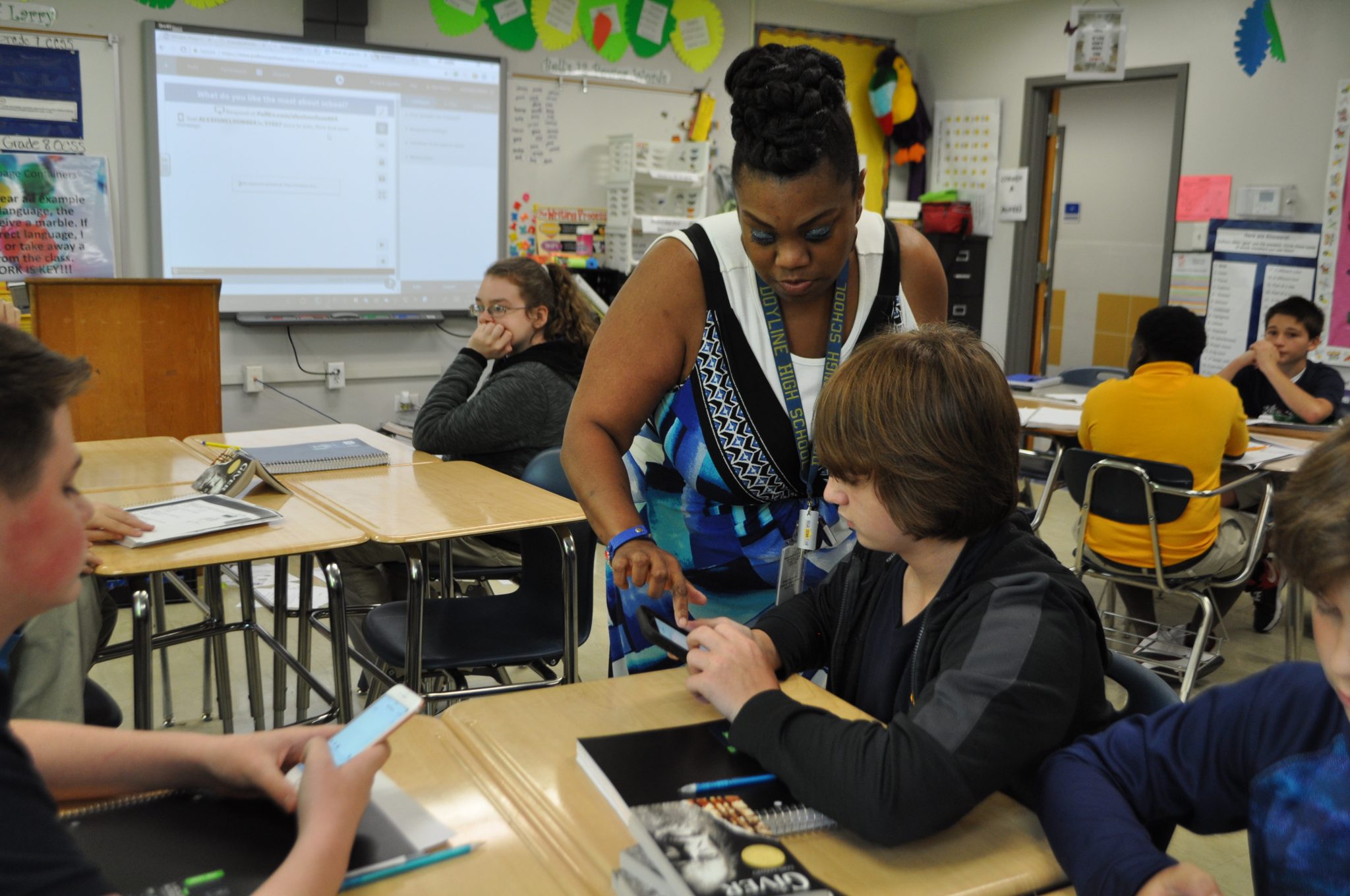 A Doyline High School teacher received a $2,000 grant to purchase iPads to create commercials and mini-movie trailers about literature they study.
Alexis Nelson, a seventh and eighth grade English Language Arts teacher, said the idea is to take paper and pencil out of their hands and make ELA interactive.
"I want to buy iPads because my students are going to make movie trailers of the books they read this year," she said. "I'm happy about this grant. I've won 17 grants, and I'm thrilled and excited. My students are excited as well. I want my students to have at least one iPad for every two students. This will let me purchase 11 iPads."
Nelson was one of 100 finalists and one of three for Louisiana for VOYA's Unsung Heroes grant. Because she was selected as one of 100 finalists, she was automatically granted $2,000 for her classroom. She is now in the running for a $5,000, $10,000, or $25,000 grant. The idea, "Lights! Camera! Literature!" will teach students to use technology to grasp ELA concepts instead of listening to traditional lectures.
"This project complements that structure, as it exposes students to elements of literature, while enabling them to become more technology proficient," VOYA officials said.
Using the technology in this way also helps prepare the students for state testing this year. They will go the computer lab at least twice per week to do assignments on the computer and test, she said. Students will learn their score on the computer when they complete the assignment.
"I don't traditionally lecture, and we're not doing a lot of paperwork," she said. "We do a lot of concepts on the computer. I'm not a traditional teacher. I'm just not. This generation, they know about cell phones and iPads, and I said if they use iPads and cell phones for Facebook and Twitter, they can use it for instruction too."
She hopes to be about 85 percent paperless in the classroom by January, although she still has them putting pencil to paper in case the technology fails, breaks or goes down.
"That way, they know what to do," she said.
Principal Leroy Hamilton said he is excited about what she is going to do with the grant, saying Nelson is innovative.
"Mrs. Nelson is a dynamic educator," he said. "She is always looking for creative and innovative ways to better serve our students. It's a pleasure having her on the staff here at Doyline. She is a true asset to this community and school."
A VOYA representative will come to Doyline High School in October or November to present the money.