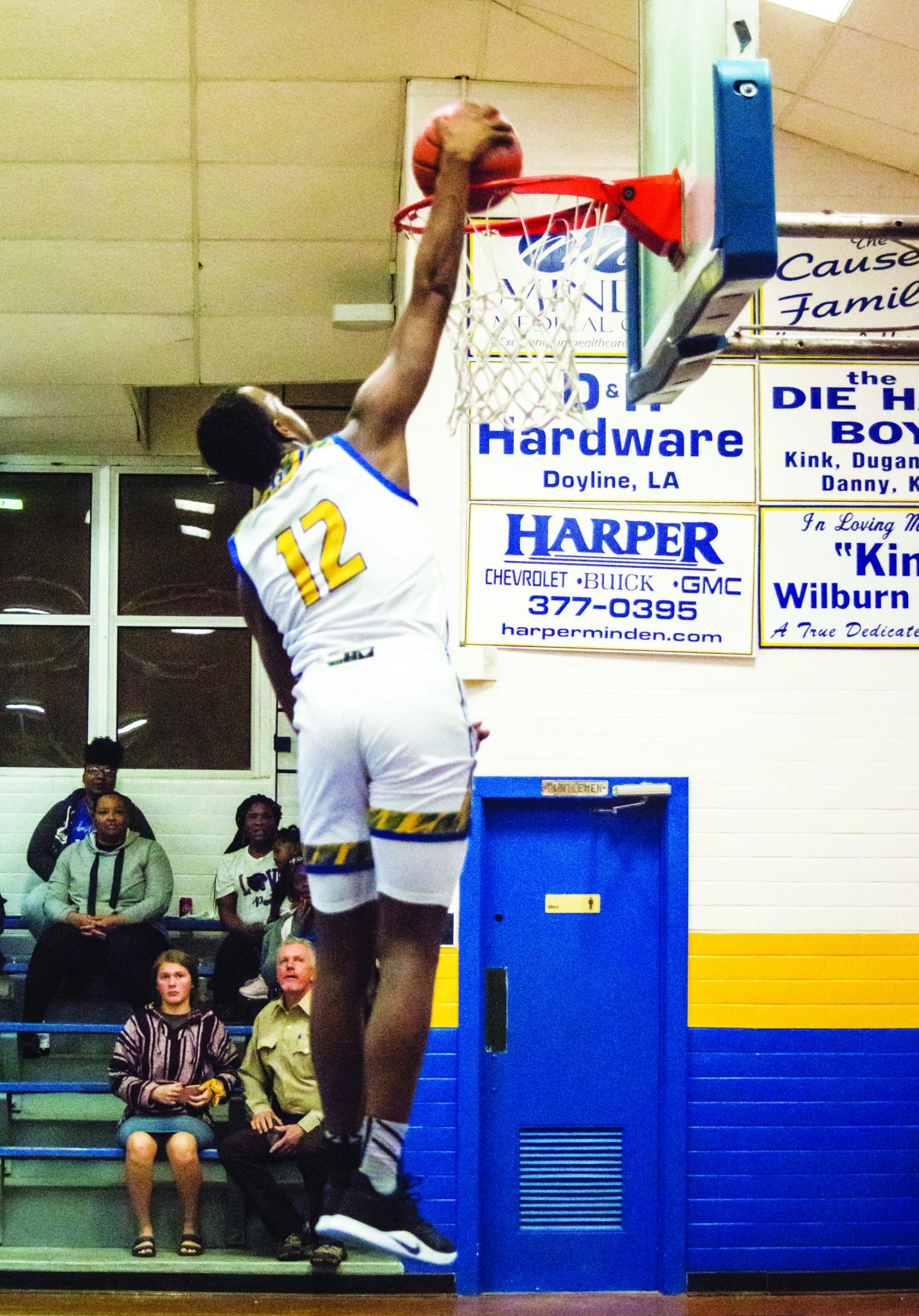 Doyline is playing like they have something to prove.
The Panthers and the Lady Panthers are both champions of the Bistineau Classic as Doyline took home first place in both sides of the bracket.
"I think every team has the goal of winning their own tournament," Doyline head coach Michael Normand said. "To be able to accomplish that with both the boys and the girls team is extremely satisfying."
In the girls championship, the Lady Panthers beat Lakeside 59-19.
"Hopefully we will be able to build on this and see where the second half of the season takes us," Normand said.
Unnika Miller (pictured below) scored 15 points and Emori Leonard had 13 to lead the Lady Panthers to the title.
"Having just taken back over the girls program, being able to win the championship is a confidence-booster for sure," Normand said. "To be sitting at 10-9 considering where we have been the past four-five years is a testament to the girls' attitudes and willingness to change some things."
In the boys game, Doyline beat Red River 73-62.
"To be able to battle through the adversity of the first half against a quality team like Red River speaks volumes about the kids I'm lucky enough to coach," Normand said. "Boys are sitting in a pretty good spot right now in the power rankings, but I have concerns about a few games that may hurt us points-wise even if we win."
Jamaria Clark had a breakout game and willed his team to victory with 32 points.
Clark, a freshman, scored 17 points from the free throw line en route to victory.
"I truly believe that Jamaria is the best freshman in the state," Normand said. "We have some goals we still have yet to accomplish, but I would say that Saturday night was definitely one that the kids will enjoy."
Lakeside's boys team won two games on their way to winning third place in the Bistineau Classic this weekend as well.
The Warriors beat Ringgold 64-54 before beating Haynesville 44-41 in the consolation final.
Lamar McKinsey led the Warriors against Ringgold with 15 points and Orlando Roberson had 14.
In the second game, McKinsey had 18 points to lead Lakeside again as McKinsey showed his worth with a big tournament effort. Trey Sanders hit two clutch free throws to give Lakeside the final lead.
Ringgold beat North Webster 42-28 in the girls' consolation final.