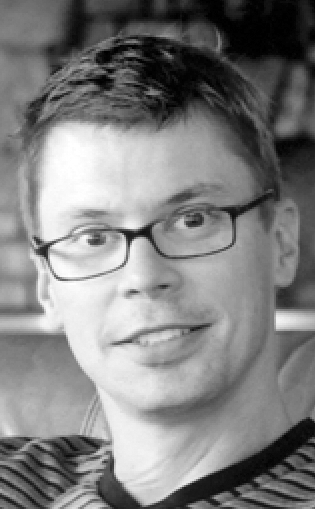 Dr. Michael F. Berry, 49 of Bentonville, Arkansas passed away from a sudden illness on Sunday, February 11, 2018.
He was born December 28, 1968 in Shreveport, Louisiana to Linda Gale Barnes Berry and Fred Harding Berry.
He is preceded in death by his grandparents, Odessa Barnes Raudabaugh and Searcy Barnes, and Nobie and Fred H. Berry.
He is survived by his wife of 23 years, Melissa Johnson Berry, and his three children, Matthew, Meredith, and Molly Berry.
He graduated from Minden High School in 1987 and attended Louisiana Tech University, where he was a Tau Kappa Epsilon. He then earned a medical degree from Louisiana State University Health Sciences Center Shreveport prior to serving his Residency and Fellowship in Interventional Radiology at UAMS in Little Rock. He was an interventional radiologist at Mercy Hospital for 18 years.
Mike was a devoted family man, loving husband, and dedicated physician. He cherished the times attending his daughters' dance recitals and competitions, and playing guitar with his son.
Dr. Berry was an enthusiastic LSU fan and also enjoyed hiking, road and mountain biking, traveling, and restoring Mustangs.
He was a lifelong learner, whether it be studying a continuing education topic in his field, restoring vintage cars, or LSU's recruiting class.
Other survivors include his parents, Fred and Linda Berry of Minden, Louisiana; his brother, Dr. Brent Berry, his wife Nancy and their children, Brittany and Nicholas Berry of Bossier City, Louisiana; his in-laws, Dr. Joe and Linda Penny of Benton, Louisiana; his sister-in-law, Robyn Johnson and her children, Hannah and Thomas Roberts of Shreveport, Louisiana; and numerous dear friends and colleagues.
The family will receive friends and share memories from 5:00 until 7:00pm, Thursday, February 15th at Keypoint Church, 3700 Medical Center Parkway in Bentonville and his Funeral Service will be at 11:00am, Friday, February 16, 2018, also at Keypoint Church.
Interment will follow in Pinnacle Memorial Gardens, Rogers, Arkansas. Pall bearers will be Chris Thompson, Dr. Jon Paul Shoppach, John Furner, Jerry Duncan, Greg Cathey, and Dr. James Elliott.
In lieu of flowers, donations can be made to Doctors Without Borders USA, P.O. Box 5023, Hagerstown, MD 21741-5030 https://donate.doctorswithoutborders.org/onetime.cfm in memory of Michael. Arrangements are under the care of Callison-Lough Funeral Home in Bentonville. Memorials may be expressed at www.CallisonLough.com