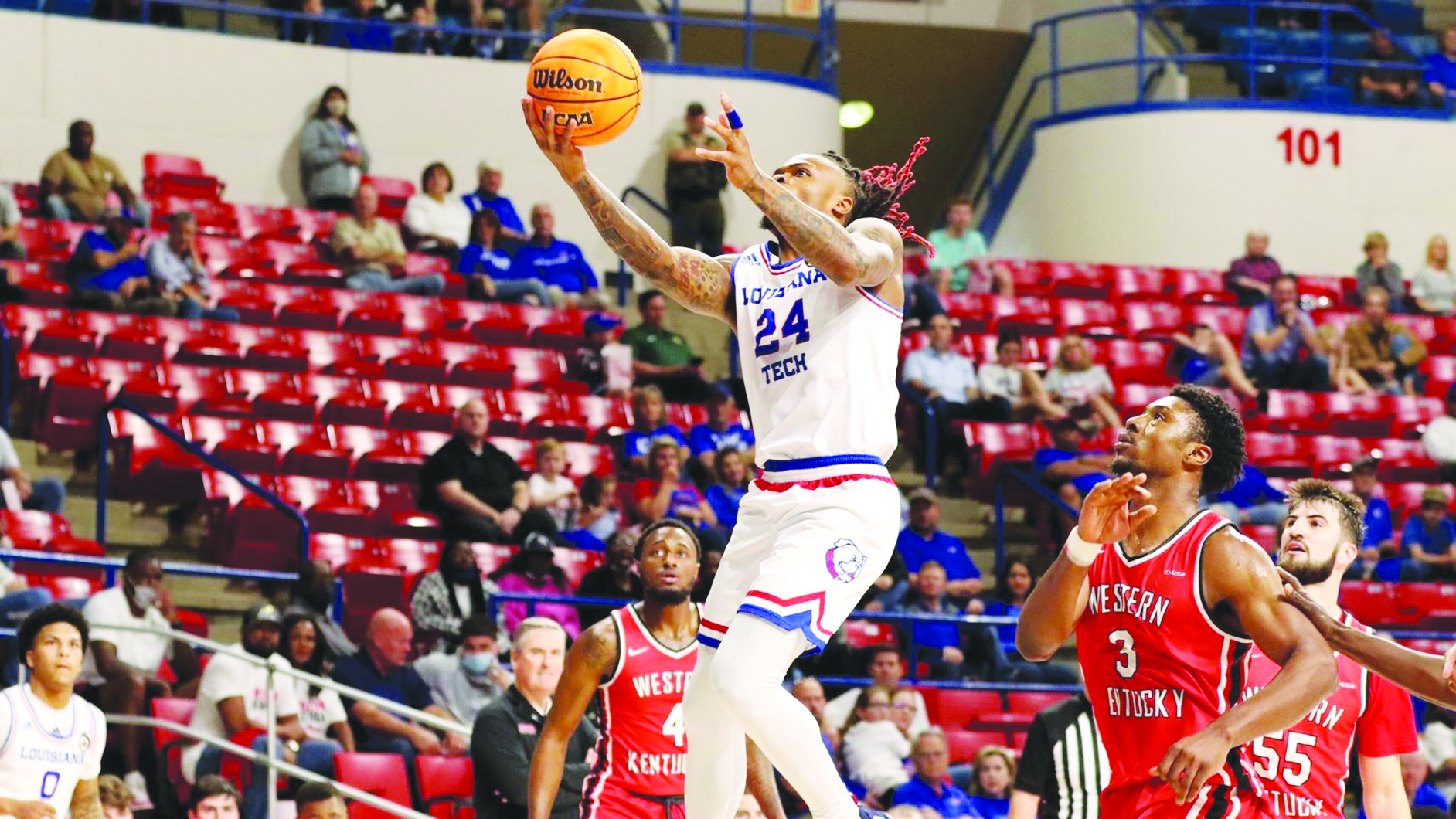 RUSTON — Louisiana Tech's Cobe Williams was voted Conference USA Player of the Week after helping lead the Bulldogs to a pair of league victories over Marshall and Western Kentucky.
The sophomore point guard came into the first weekend of C-USA play averaging seven points a game, but proceeded to average 20 points while shooting 62 percent from the field and 43 percent from three in the two home wins.
In the C-USA opener, the Dallas native tallied a career-high 22 points on 9-of-16 shooting in LA Tech's dominant 79-56 victory over Marshall. He also added three steals while helping hold the Herd to a season low in points and the lowest field goal percentage by a C-USA opponent since 2015.
Williams turned around on Saturday and helped the Bulldogs overcome a 17-point deficit (down 12 with 3:05 to go) to defeat WKU, 74-73, in tying for the largest comeback victory in Thomas Assembly Center history.
He was clutch down the stretch, scoring eight straight points in the span of 38 seconds (including back-to-back 3-pointers) to tie the game up at 72-all. He finished with 18 points on 7-of-10 shooting, including a career-high four made threes.
This was the first ever C-USA Player of the Week honor for Williams.