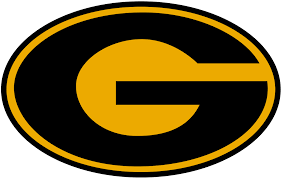 GRAMBLING (AP) — PJ Henry had 16 points as Texas Southern defeated Grambling State 67-61 on Wednesday night.
John Walker III had 12 points and eight rebounds for Texas Southern (3-8, 1-1 Southwestern Athletic Conference). John Jones added 10 points.
Amari McCray had 13 points for Grambling State (3-11, 0-1), whose losing streak reached six games. Cameron Christon added 12 points. Tra'Michael Moton had 11 points and seven rebounds.
Texas Southern (3-8 overall, 1-1 SWAC) raced out to a 10-5 lead following a jumper by Jordan Gilliam with 17:01 remaining in the opening half
Grambling State (4-11, 1-1) inched back to tie the game at 12-12 with a layup by Quentin Murrell at the 13:10 mark
GSU grabbed a four-point lead, 16-12 following a pari of free throws from Cameron Christon.
John Walker III put Texas Southern back in front, 21-20, with a 3-pointer with 6:28 to go in the first half.
Grambling tied the game two more times before going into halftime trailing Texas Southern, 34-29
The G-Men opened the second half going on an 16-7 run to push ahead of Texas Southern, leading by as much as nine, 52-43, with 10:59 to play
Texas Southern fought back, tying the game at 58 with 2:27 remaining in regulation
But in the end, GSU couldn't fend off TSU, as Texas Southern finished the game on a 9-3 run to secure the victory.
Grambling State shot 36.4 percent (20-for-55) from the floor and 73.7 percent (14-for-19) from the free-throw line
Zahad Munford led GSU with 13 points while adding one rebound.