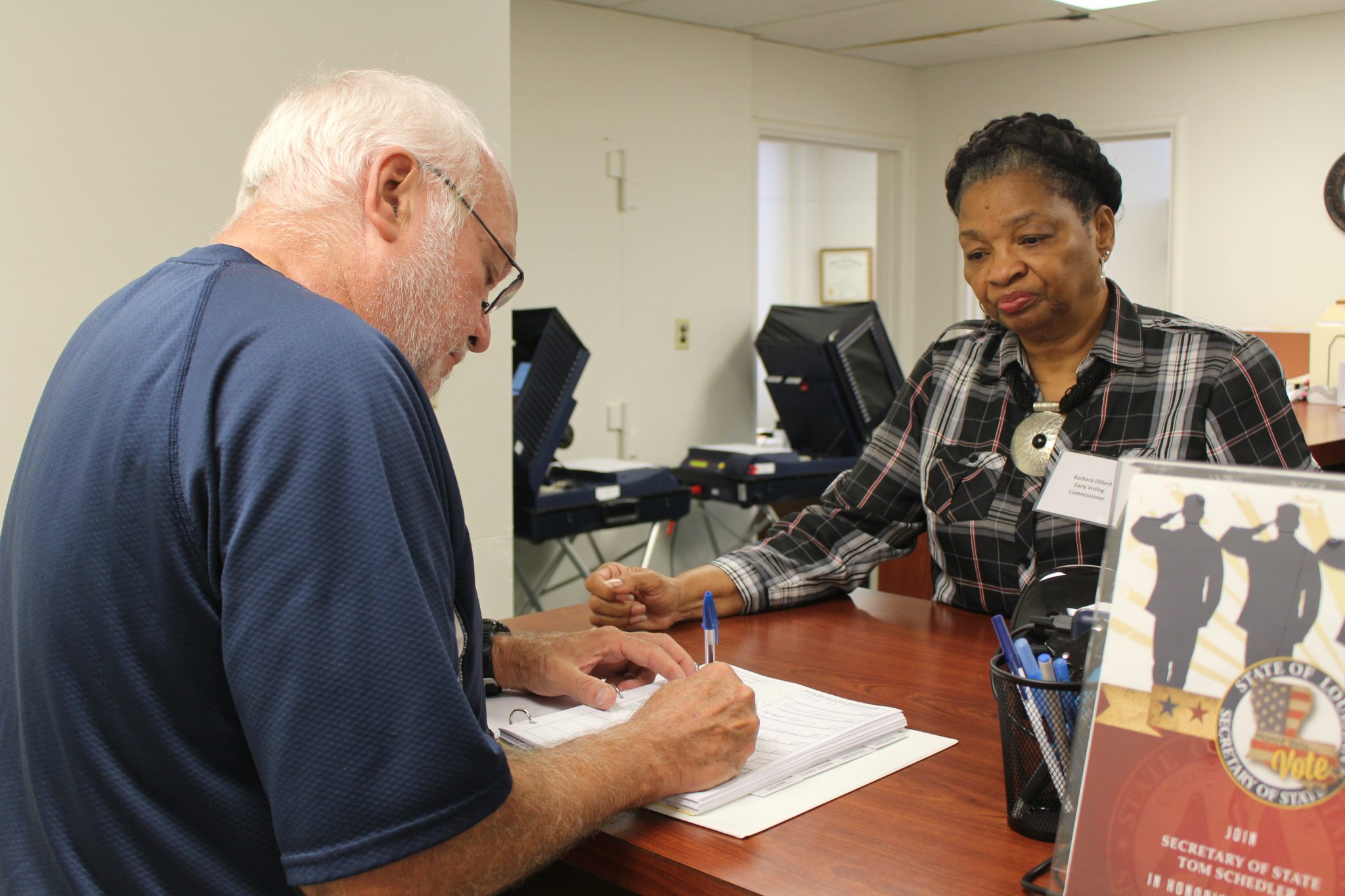 Nationally, record numbers are participating in early voting while national news outlets report of both Democrat and Republican votes being tampered.
In Webster Parish, officials declare the voting process is secure and at the close of Wednesday, more than 1,500 voters had cast their ballot.
"I feel compelled to address some rumors that are running rampant," Holli Vining, Webster Parish Clerk of Court, said hoping to set local voters at ease. "With the system of checks and balances we have in place, and the equipment that we use, I am confident that Louisiana is among the most secure voting systems in the United States."
Voting machines used in Louisiana were purchased from Dominion and are AVC Advantage/AVC Edge machines. Vining said the State of Louisiana has never owned Smartmatic voting machines.
"The Louisiana Secretary of State staff prepares all voting machines and they are then verified and sealed by the Board of Elections Supervisors, which includes myself and the Registrar of Voters, before they are delivered to your polling precincts," she explained. "These machines are never connected to the internet so they cannot be 'hacked.' They operate more like a calculator than a computer."
Register of Voters, Melanie Smith, said early voting turnout has been as expected in Webster Parish.
"We are having lines however they seem to be moving quickly," Smith said.
The office reminds voters to bring proof of identity such as a Louisiana driver's license, a Louisiana Special ID card, or other generally recognized picture ID that contains name and signature.
Voters are allowed to take photos in their voting booth, as long as it does not delay others or compromise another person's ballot.
"A vote is secret until the voter decides to disclose it," Smith said.
Voters with a visible physical disability or who presents a current mobility impaired ID card bearing a photograph of the voter, and the person assisting him in voting are allowed to go to the front of the line and should notify a member of the registrar's staff upon arrival.
The registrar's office encourages voters to be prepared and review ballots ahead of time. Sample ballots can be found in past issues of Minden Press-Herald, are available online at GeauxVote.com or at the registrar of voters office.