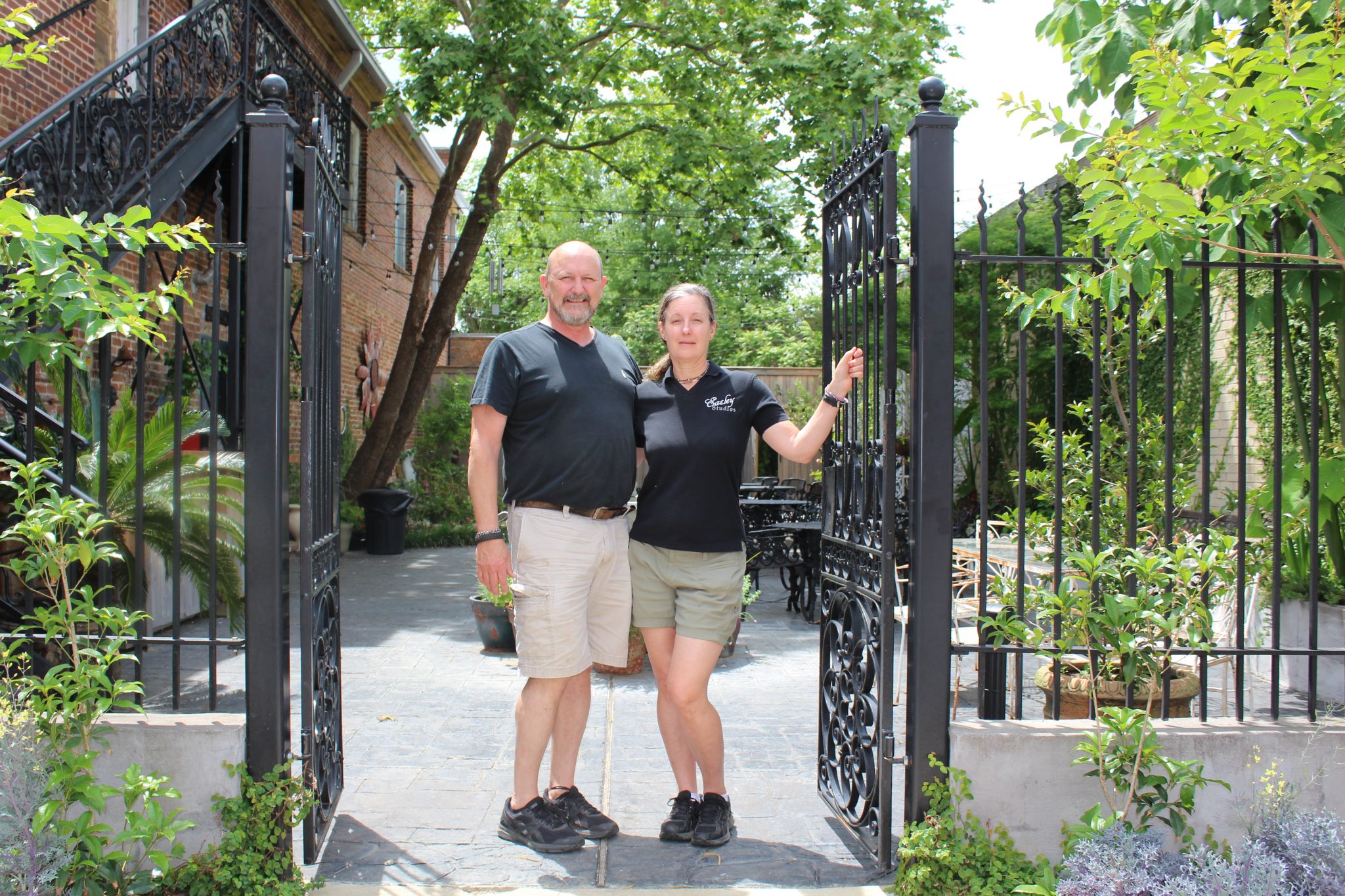 A staple of Minden's artistic community is celebrating one decade of business.
Easley Studios in Minden will host their 10th Anniversary Celebration Happy Hour event from 5-9 p.m. this Thursday at Easley Studios Outdoor Courtyard.
Kerry and Anne Easley, studio owners and operators, have decades of experience in the arts and have dedicated their lives to serving the photography and framing needs of the surrounding area.
"We've just kind of grown a little bit at a time over the years," Kerry Easley said. "It was a steady growth, but Thursday we want to celebrate that process and just partying outside with some bands and beverages."
Cynthia Sandidge will be singing alongside Dave Hill of the Dorcheat Bottoms Band for an acoustic set in the Easley Studios Courtyard. Bowls of red beans and rice will be served for $5 and Easley said non-alcoholic and alcoholic beverages will be provided for attendees
During Thursday's celebration, the Easley's will pause to honor Shreveport resident David Silverman, who Kerry Easley said helped get the business off the ground and taught them important lessons about the photography business.
"He was always so helpful," Easley said. "When we needed an extra hand or needed help moving or setting up equipment, he was there."
Located on Pearl Street next to Roma Italian Bistro, Easley Studios offers a unique indoor and outdoor setting for shoots, custom frame shop and an art gallery all in a singular location.
Easley Studios handles everything from photography, photoshop and editing, custom framing and large-scale prints.
The business moved to Pearl Street in 2015 and instantly began breathing new life into the outdoor space which is now the courtyard where Easley's has hosted numerous photo shoots, weddings, anniversary parties and, most recently, Thursday Happy Hour.
Easley said the business was merely surviving instead of thriving until they slowly worked their way into doing school photography. The Easleys have triplet daughters, Roxy, Layla and Jess, that all attend Minden High School. Kerry Easley is a 1977 Minden High graduate.
The decision or vision, depending on how you look at it, turned out to be an intelligent one by the Easley's.
"We owe our success to this community," Easley said. "Without them we couldn't have made it, so we're going to celebrate with them this Thursday."