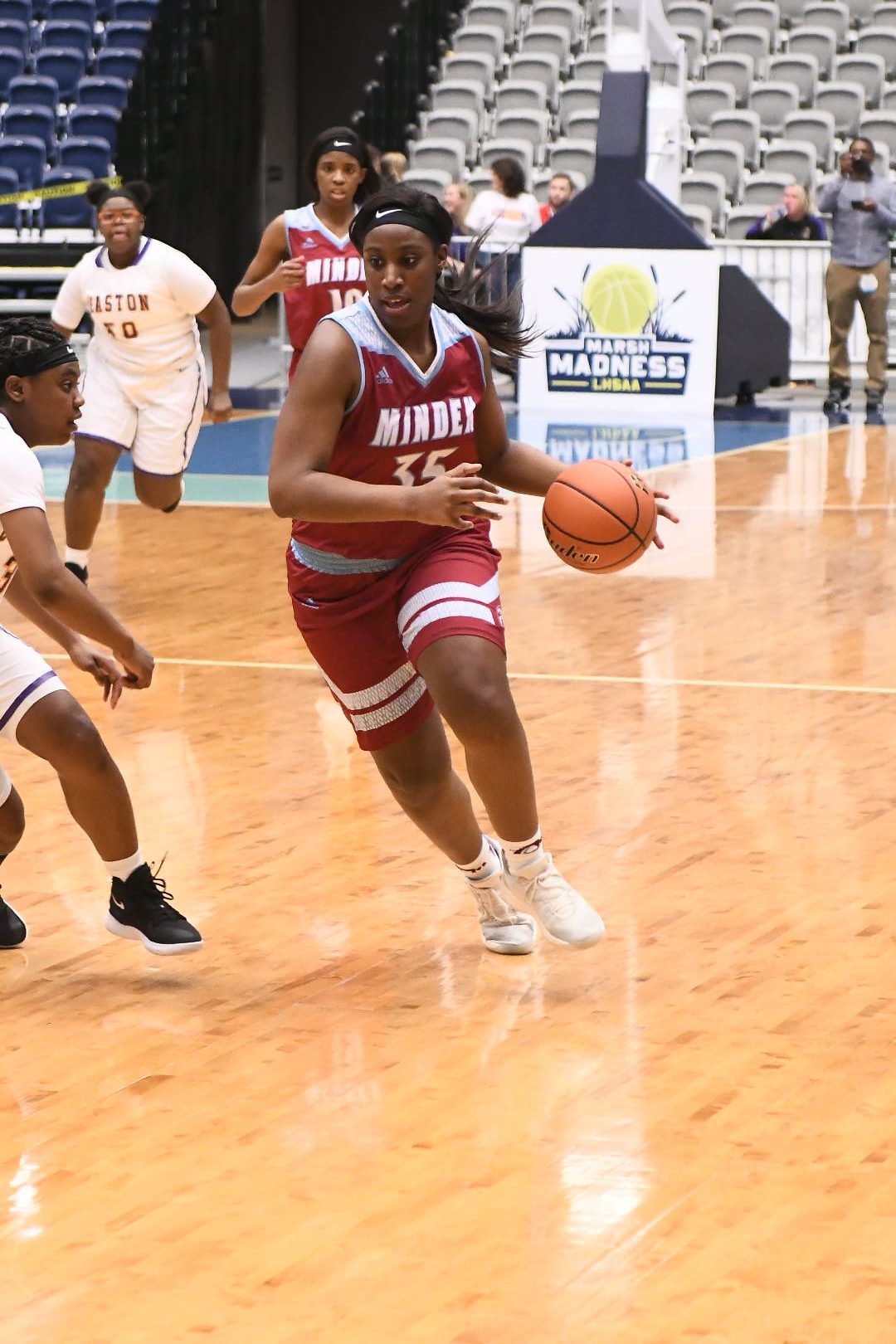 It was one of those nights on the worst possible night for Minden as the Lady Tiders fell to defending 4-A state champions Warren Easton 53-39 on Tuesday night at the Rapides Parish Coliseum in Alexandria.
The other semifinal game between Benton and Ellender wrapped up just before 9 p.m. as the day's games had run long, forcing a very late start for the teams looking to seal a spot in the state finals.
Minden came out struggling to get going offensively. The Tiders had more turnovers than points after the first period, scoring only six and giving the ball away nine times.
Easton started the game in a full-court press, but quickly retreated into a trapping 2-3 zone that stymied Minden all night.
Destini Powell was able to get hot from beyond the arc to keep Minden in the game with two early threes as the Tiders trailed 12-6 after one quarter.
In the second quarter, it was much of the same. Bre Rodgers and Derrica Gilbert hit a few shots to keep Minden in the game. Easton led 25-15 at halftime.
Minden came out with a renewed energy to open the second half. But, every time the Tiders scored, Easton had an answer.
The Lady Eagles got super hot from all over the court in the third and ran up their lead to 19 points before Minden head coach Jacob Brown called a timeout.
From there it seemed like a formality, but Minden kept grinding.
When it was all said and done, Easton booked a ticket to play Benton on Friday night for a chance to win their second-straight state title.
Gilbert led the Tiders with 15 points. Rodgers had 12, and Powell had nine.
Those of us wishing for Minden-Benton IV were left wondering what could have been.
One thing is for sure, Minden had a legendary season. They beat #1 Benton, twice. They ended their season with a 33-4 overall record.
They made it to the state semifinals for the first time since 2001.
The Lady Tiders came up against the defending state champions on a late night where they couldn't miss and Minden struggled to catch a break.
Even still, it's hard not to think of this season as anything other than a success.