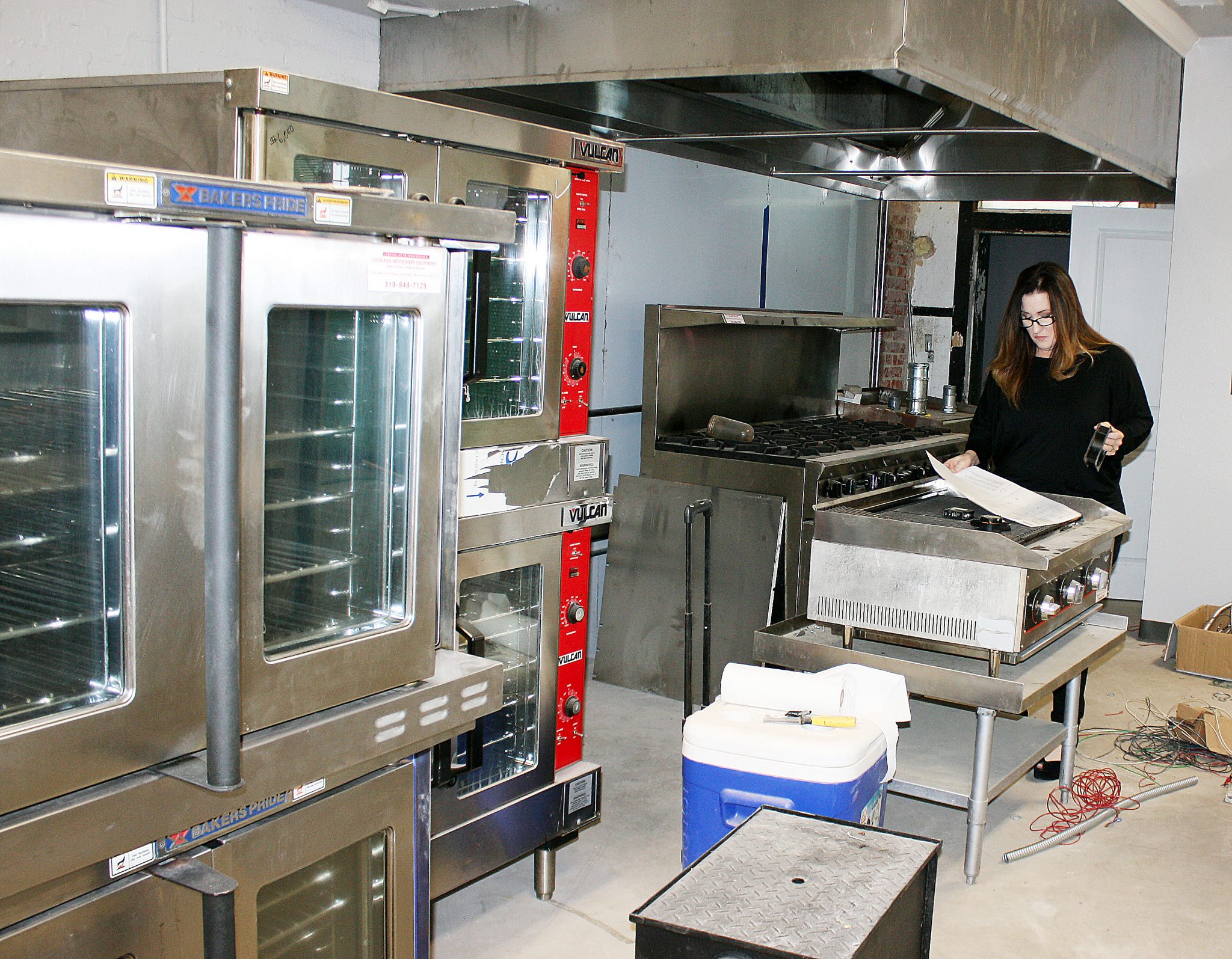 A new dining option is coming to downtown Minden. Geaux Fresh Bistro and Bakery is set to open in mid-December and owner Jodi Martin said after much work she is looking forward to "being good to people while serving good food."
The restaurant will offer fresh-food fast with a casual dinning experience.
"We want to offer a place where people can 'Eat Good; Feel Good'," Martin, a food artist and chef who has been in the hospitality industry for more than 20 years, said. "This is a ministry for us and we want it to be an extension of our home."
Martin has been making food for families for years, and said it is a passion God laid on her heart after hearing a message at church.
"I started making cheesecakes and it grew to preparing meals and serving others," she said.
Martin said the 'Feel Good' aspect of the business not only involves ministering to neighbors but also about taking care of a person's physical health.
"We will cook everything from scratch and there will not be anything fried on the menu," she said. "No preservatives, no boxes, nothing frozen."
Specialty diet menu items will include dairy free, sugar free, gluten-free, and high protein and low carb options.
Breakfast and lunch will be served in the restaurant Monday through Friday, while take-away meals, which are fully cooked and need to be reheated, will be offered on Tuesdays and Thursdays. There will be a full-service bakery and a catering menu.
"We have been asked if we will offer a signature strawberry pie that was served from this location years ago," Martin said. "And loving Minden, the history and our customers, we are very excited to have strawberry pie on our menu."
Geaux Fresh, located at 801 Broadway, was renovated and restored by Martin. While the downstairs has a new kitchen and restored dining room, upstairs will offer a banquet room.
"I have always loved downtown and have wanted to have some type of bakery here, I just didn't know what," Martin said. "And when I was looking for a space, doors kept closing on other options and then I saw the previous tenants moving out of the building. I called the owner and leased the building for months until the sale could be finalized."
Geaux Fresh is already fully staffed, creating 10 new jobs.
"I'm an entrepreneur and it makes me really happy to be able to create jobs and fill the positions with local people," Martin said. "I couldn't ask for a better community or setting than downtown Minden to do business. It's charming and vibrant and people care. I love it."