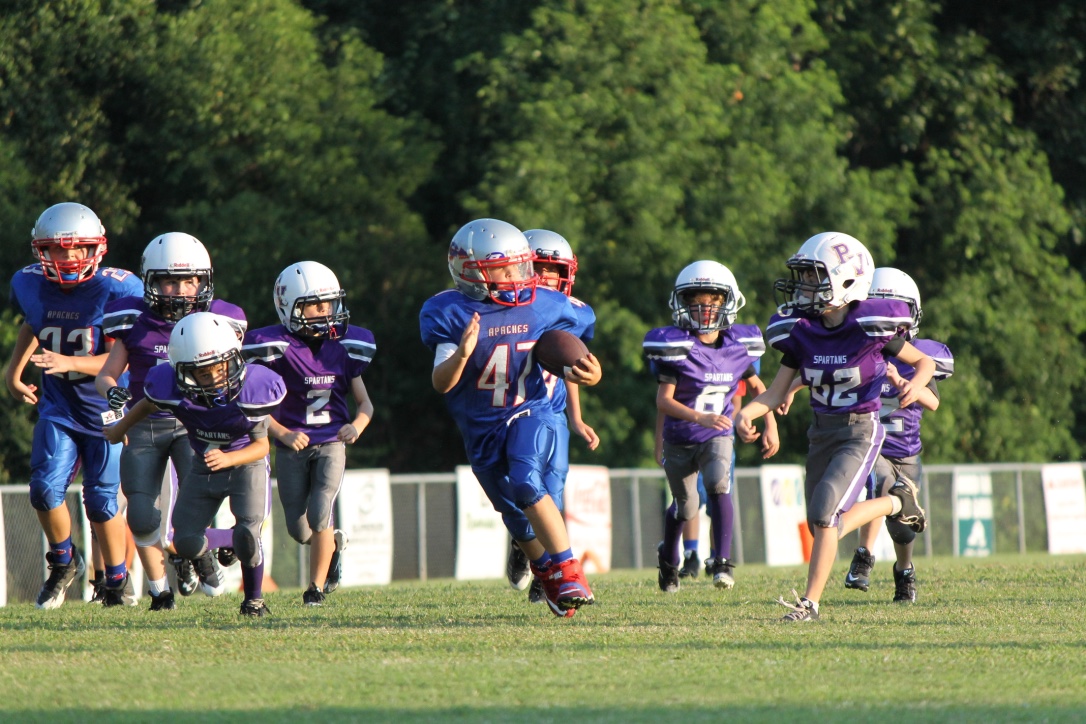 The Glenbrook Apache elementary teams took it to Prairie View Academy in a pair of games Monday at Glenbrook School.
3rd/4th Grade
Glenbrook 43, PVA 0
The third and fourth-grade team defeated the Spartans behind the big day rushing from Hudson Glasscock.
Glasscock led the way with four carries for 136 yards and two touchdowns. He got plenty of help from teammate Nolan Still, who finished with three carries for 120 yards and two touchdowns. Ryan Reagan had 25 yards and a touchdown for the Apaches, Donovan Weston had 11 yards and a touchdown, plus two two-point passes to Gage White. Landon Rushing added 23 yards and a 1-point conversion.
Connor Williams led the team with 5 tackles, followed by White with 4, Rushing with 3 and Franklin Bridwell and Tramarcus Shaw with two tackles each.
5th/6th Grade
Glenbrook 43, PVA 0
Landry Powell had 117 yards and three touchdowns rushing, Chase Sentell ran for 97 yards and two Apache TD's, Preston Frye had 22 yards and a TD and Cade Vining ran for 29 yards. Easton Sanders had 8 rushing yards and a 1-point conversion to go with 1 tackle.
Powell led the team with 7 tackles, Reagan Coyle had 6, Garrett Brown had 4 and Wyatt Whorton and Grayson Williams had 3 tackles each.