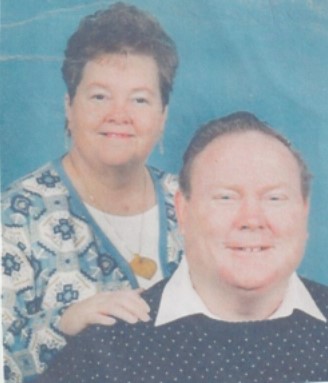 Elizabeth Carolyn Nelson "Connie" 82, of Cotton Valley LA, was born Aug. 15, 1939, in Cullen La. and passed away Aug 30, 2021, in Minden La. after a long illness.
She was a loving wife, mother, grandmother, sister, and aunt.
Hershel Allen Nelson Jr "Bud" 81, of Cotton Valley LA was born May 13, 1940, in Lake Village AR, and passed away Sept 16, 2021, in Minden La. after a long illness.
He was a loving husband, father, grandfather, brother, and uncle.
They are proceeded in death by their children Alena Keller and David Nelson. Her parents David and Mary Holmes. Her siblings Charles Holmes, Frances Harr and Ruth Koger. His parents Hershel Sr and Claudia Nelson. His siblings Billy, Jessie and David Nelson. Grandchildren Anthony, Charles and Shantae' Miller.
Survived by their children Kay Lacasse, Alicia Miller (Alton), Annette Triplet (Todd), Hershel Nelson III of Minden, La, Marie Chapman (Marty) of North Pole, Alaska, Regiena Miller (Dan) of Albuquerque, New Mexico and Son-in-law Martin Keller of Zortman, MT. Brother Robert Holmes (Flo) of Albuquerque, New Mexico. 27 grandchildren, 26 great-grandkids and numerous nieces and nephews.
Hershel and Carolyn Nelson met in 1957 while Carolyn was working for Hershel's mom. He was a true gentleman and gave her and her friend a ride home after work. After a while he asked her out and they started dating. They were married on Feb. 7th, 1958, and were married for 63 years. They were the proud parents of 8 children. Alena, Kay, Marie, Alicia, Hershel III, David, Annette, and Regiena.
From the day they met until they took their last breath, they had a love that comes along only once in a lifetime. You could see them holding hands and stealing a kiss every chance they got, and at times you would even catch Carolyn sitting on Hershel's lap.
They loved each other's company and would light up the room when they were together. They loved taking long drives together. They loved hunting, fishing, camping, the mountains, and walking through the woods. But most of all they loved each other and their family. Grandkids were a major part of their life. They had so much love to share with friends and family.
Even close to the end of their life when Carolyn was diagnosed with Alzheimer their love never failed. He was her shining light and she was his joy.
When Hershel's health started to fail, he would not leave her behind. He had to hold on so he could take care of her. When Carolyn passed away on Aug. 30th, Hershel held on for 17 more days until he was ready to join his beautiful wife on Sept. 16th, 2021.
Now they are walking together holding hands and talking with family and friends about the beautiful life they had together. No more pain, sickness, or disease, only joy and happiness.
Special thanks to the Hospice nursing staff for their care. Special thanks to Rhonda and Mary.
Memorial Services will be held Oct 14, 2021 11:00 am at The Church of Jesus Christ of Latter-day Saints 801 Sibley Rd Minden La.
Service VIA Zoom Meeting ID 5928811467 Passcode; Nelson