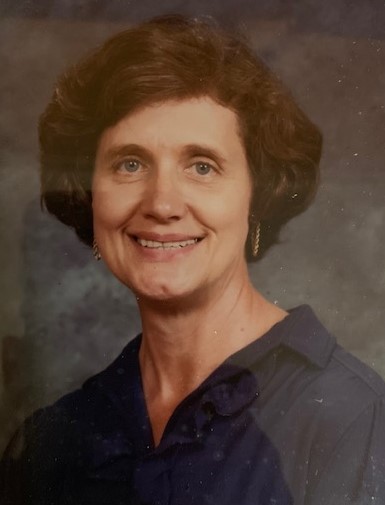 Funeral Services for Emma Lou Slack, age 86, of Sarepta, LA, will be held at 10:00 am, Friday, October 1, 2021, at Bailey Funeral Home Springhill, LA, with Bro. Joseph Gillentine officiating. Interment will follow in Springhill Cemetery under the direction of Bailey Funeral Home.
Visitation will be held Thursday, September 30, 2021, 5:00 pm – 7:00 pm at Bailey Funeral Home.
Mrs. Slack was born on April 4, 1935 to Jackson and Louise Clarkston Bagent in Rocky Mount, LA and passed away on Wednesday, September 29, 2021 in Minden, LA.
Mrs. Slack grew up in the Rocky Mount community and enjoyed playing basketball and softball while in high school. She met the love of her life, Willie Lee Slack Jr., at a basketball game between Rocky Mount High School and Springhill High School. Mrs. Slack taught school for Webster Parish School Board for forty years. She taught 1st and 2nd grade at Howell Elementary and then Browning Elementary. Mrs. Slack touched the lives of many children during her 40 years of service. Mrs. Slack enjoyed spending time with her family and cooking for her family. She instilled the love of Jesus and a strong work ethic in her children and grandchildren. All that knew Mrs. Slack knew that she loved to laugh and was a practical joker.
She is survived by her daughter, Jessica (Wayne) Kennedy of Sarepta, LA; son, Jeff (Angela) Slack of Sarepta, LA; brother, Jack (Betty) Bagent of Baton Rouge, LA; Brother in-law, Benny Rich of Plain Dealing, LA; Daughter in-law, Debra Slack of Bradley, AR; seven granddaughters, Shauna (Jeremy) Allen of Sarepta, LA, Kourtney (Ridge) Gonzalez of Benton, LA, Kristin Slack of Bossier City, LA, Katlynd (Cord) Walker of Shongaloo, LA, Anna (Arturo) Rodriguez of Bradley, AR, Lauren (Gerid) Ardwin of El Dorado, AR, Christian (Chandler) Williams of Jacksonville, NC; three grandsons, Lee Slack of Shreveport, LA, Jordan Slack of Bossier City, LA, T.J. Slack of Bradley, AR; Sister in-law, Carolyn Parker of Sarepta, LA; and a host of great-grandchildren, nieces, nephews, and friends.
Mrs. Slack was preceded in death by husband, Willie Lee Slack, Jr., father, Jackson Bagent, mother, Louise Bagent, son, Tommy Lee Slack, sister, Betty Rich, sister, Mary Ann Hill, and Brother in-law, James Hill.
The family would like to thank Lynn O'Glee, Lois Grant, Precious Edwards, Karen Sue Key, the staff members at Aime Hospice, and Savannah Court for the wonderful care they gave to Mrs. Slack.
Pallbearers will be Jeremy Allen, Noel Allen, Cord Walker, Ridge Gonzalez, Lee Slack, and Jordan Slack. Robert Parkerson will serve as an honorary pallbearer.
In lieu of flowers, the family of Mrs. Slack requests that memorial donations be made to Browning Elementary School.