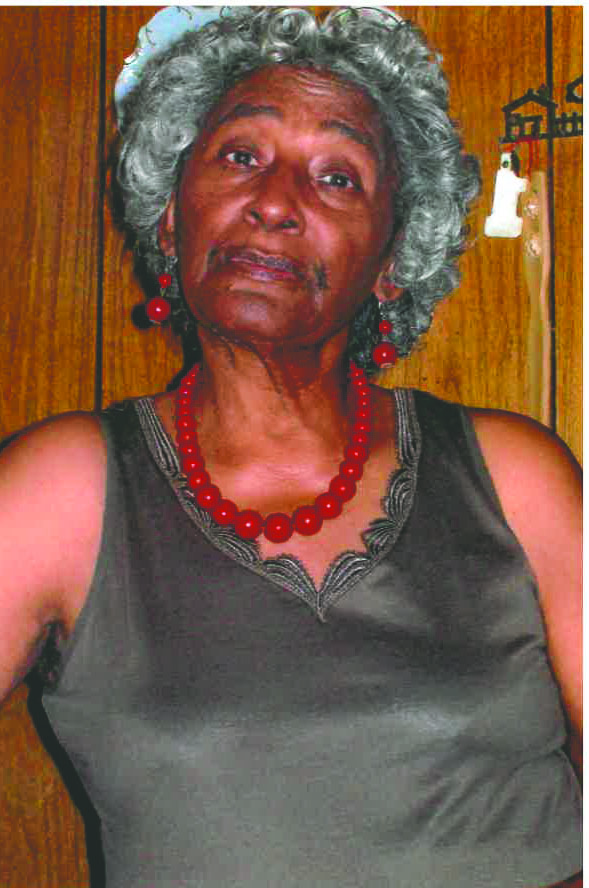 Celebration of life Services for Mrs. Ethel Scott Phenix will be held Saturday, November 16, 2019 at 11:00 A.M. at the Mount Calm Baptist Church., Rev. T. Alexander Knapp, Pastor, with Rev. Gregory Deloach, officiating. Interment will follow at the Shady Grove Cemetery.
Ethel S Phenix was born January 19, 1934 in Minden LA to the late Willie H. Scott and Ava L. Harris
She devoted her life to Christ at an early age, and joined the Blue Run Baptist Church. She was a very faithful member of her church. Ethel attended school in Webster Parish. She was a dedicated member of the William Chapter Order of Eastern Star.
In November of 1951 Ethel was united in holy matrimony to Elijah Phenix Jr. They were the proud parents of eight children.
Ethel was employed by the late Dr. & Mrs. Carter B. Norman, and Dr. Eddie & Susan Moss.
Ethel was the matriarch of the family, always assisting those in need. She was an excellent cook. Anyone who came in contact with her had nothing but awesome words to describe her. She is "So sweet "is what most people would say,
She made her beautiful transition on Monday, November 11, 2019. Her legacy will be cherished and always remembered for her loving personality. She was an awesome woman of God.
She was preceded in death by her husband (Elijah Phenix Jr.), mother (Ava L. Harris), father (Wilier H. Scott), daughters (Gloria Shyne and Patricia Phenix), granddaughter (Nadia Phenix), and brother (Willie L. Scott), sister-in law, (Margaret Phenix), brother in law (Arno Phenix), and son-in-law(Larry Shyne).
She leaves to cherish her precious memory, three daughters: Dorothy Phenix, Shelia Phenix, and Debra Phenix, and her three sons Elijah Phenix III, Ricky Phenix (Delphine), and Keith Phenix (Karen). Two loving sister Cleller P. Jacob and Helen Scott, 11 grandchildren: Kiah Baker, Kanisha Phenix, Latonya Phenix, Danielle Phenix, Ashley Shyne, Gabrielle Phenix, Amie Hampton , Francois Phenix, Keith
Phenix II, Tamerion Phenix, and Christian Griffin, six great grandchildren: Kendall Burrell, Tyreke Phenix, Omarion Corley, Gavyn Davis, Zoey Phenix, Keomi Phenix, and one great-great granddaughter, Blythe Burrell, 3 sisters-in laws: Massie Billard, Serada Tigner and Shirley Hill(Tommy), and 2 brother-in-laws Arthur Phenix, and Jimmy Taylor. A devoted niece, Patsy Williams(Robert), devoted nephew, Jeffery Jacob(Pamela), and a devoted cousins, Donnie Washington(Connie).