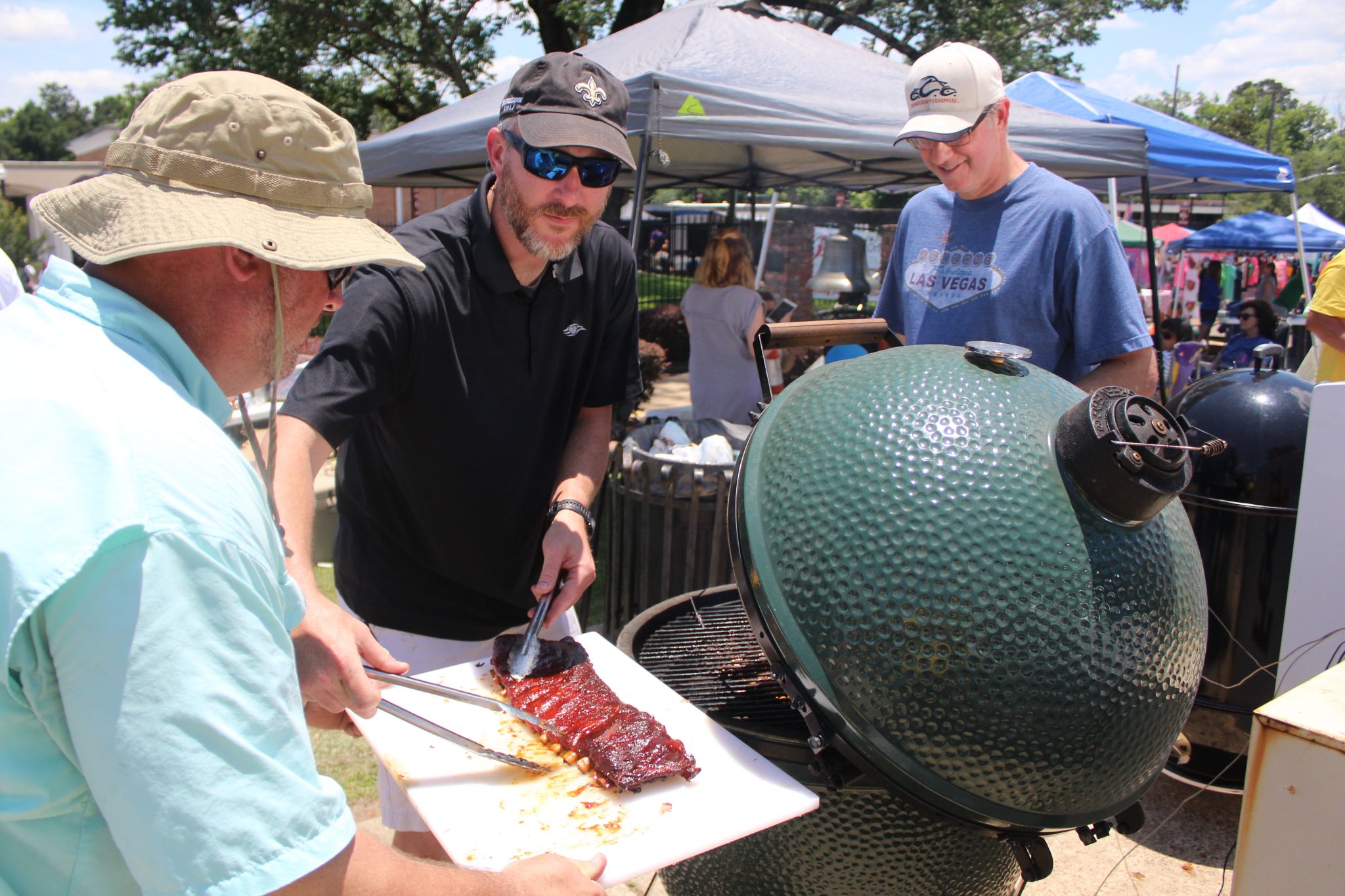 This Friday, Grilling On Main will be featuring it's newest competition Little Grillers, where age groups 6-12 and 13-18 will compete to grill the tastiest pork chop beginning at 6 p.m. at City Hall. Prizes will be awarded to 1st and 2nd place in each age group, though every little griller that signed up will be given their own grill, bag of charcoal, lighter cubes, and chimney starter to use for the competition and take home provided by the competitions sponsor Ace Hardware. Hugh Wood Catering and Specialty Meats will be supplying the pork chops for the competition.
At 6 p.m. the Cornhole Tournament will begin, located in the parking lot at the corner of Union and Broadway. Friday's events will go out with a bang, with a fireworks show taking place at 9 p.m.
On Saturday there will also be a People's Choice Contest starting 11:30 a.m. where event-goers can pay $5 to enter the tasting of pork butt roasts and submit their opinion on who grilled it the best. Tasting tickets will go on sale at 10 a.m. This portion of the competition will be taking place along Pearl Street, with the pork butts numbered and in a line to make tasting and judging as convenient as possible.
These are just a few of the many events going in this year during Grilling On Main. A full schedule of the events for the weekend can be found below:
Friday, Jun. 11
8am – 6pm Grilling Contestant Registration – Orleans on Main
11am – Craft and Food Vendors on Main Street Open for Business
5pm – 9pm – Music on the Stage – The Remix Band
6pm – Little Grillers Begin Cooking at City Hall
6pm – Cornhole Tournament Begins at Union & Broadway
7pm – Competitor Cook's Meeting At Orleans on Main
8pm – Little Griller Winners Will Be Announced At Stage
9pm – Fireworks Begin
Saturday, Jun. 12
6am – 3pm Grilling Contestants Cooking Competition BBQ
10am – 5:30p Craft and Food Vendors on Main Street Open for Business
10am – Tasting Tickets Go On Sale for $5.00 Each at Tasting Booth
11am – 3pm Coloring for Kids at City Art Works – 701 Main St.
11am – 4pm Music on the Stage – DJ Milford Parker
11:30am – People's Choice Tasting Begins
5:30pm – Winners Will Be Announced At Stage