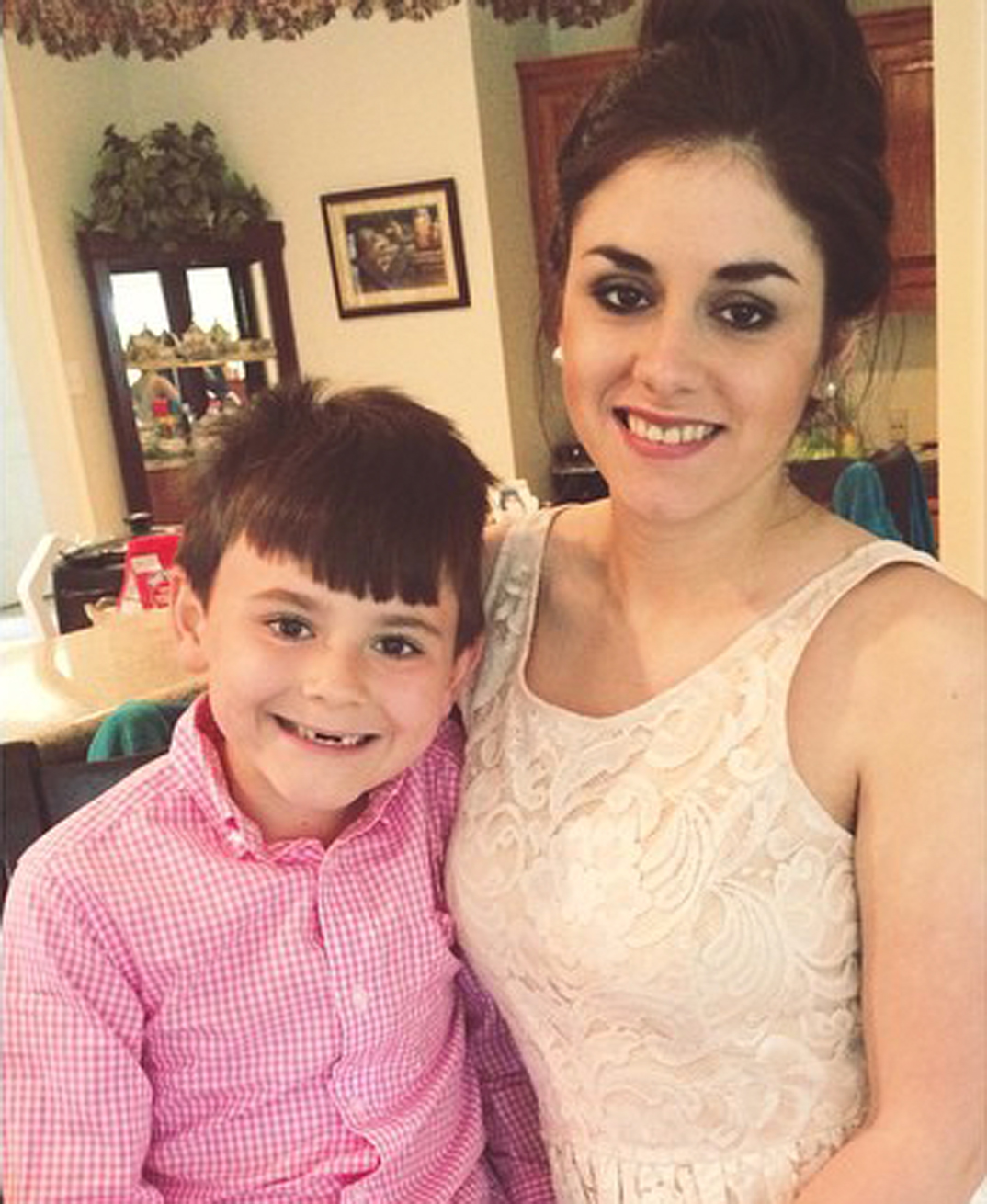 It's three words no one wants to hear. "You have cancer."
On Thursday following a bone marrow biopsy, that's what 25-year-old Tiffany Copeland was told by her doctors.
After a month of unanswered questions, the procedure revealed that she was beginning to develop acute myeloid leukemia, also known as AML.
"It all started about a month-and-half ago. I was just bruising a lot and didn't know why," Tiffany, who works at Minden Medical Center said. "Dr. (Michael) Chanler decided to run some lab work to try to get answers."
The lab results showed that Tiffany's blood platelet counts were low and that only started her down a road of more unanswered questions that would eventually lead to the heartbreaking news.
"Dr. Chanler started me on steroids, but the whole month of June was just scary because there were no answers and
nothing was getting better," Tiffany said. "That's when he sent me to Bossier to see a cancer doctor that specialized in blood disorders because we were trying rule everything out. No one thought it was cancer."
At her doctor visit in Bossier City Thursday, Tiffany says the doctor told her the current treatment didn't seem to be
working and they would need to try a new test.
"The doctor told me the steroids didn't seem to be working and that we needed to go ahead and do a bone marrow biopsy today to figure everything out," Tiffany said.
Although Tiffany was desperately searching for answers, she would get them a lot quicker than expected.
"I was told I would have to wait a week for the test results to be back, but they were able to see the leukemia cells under a microscope following the biopsy," Tiffany said from her hospital room at University Health in Shreveport. "I was scared, confused and upset. I really didn't realize what was going on. I had some pain and relaxation medicine in me so it took it a minute to register."
Doctors quickly made calls to University Health to start treatment immediately because it spreads rapidly, she said.
On Friday, she started treatment and will intravenously receive chemotherapy for 24 hours a day for seven days. She says doctors will know if the treatment is effective on July 24.
Fighting the blood disorder is not Tiffany's only battle right now. Like many Americans, she isn't covered under any health insurance and has the burden of worrying how to pay the toll on the road to recovery.
Tiffany says that although she isn't covered, there hasn't been any set backs in her treatment.
"I am very, very, very, lucky that no one turned their back on me and people helped me out of the graciousness of their heart because I don't have health insurance," she said.
To help cover medical expenses, Tiffany's 23-year-old sister, Kelly Copeland, started a fundraising page on gofundme.com titled 'The Fight for Tiffany's Life.'
Within three days, 157 people have raised $10,675 to go towards Tiffany's medical expenses.
Tiffany says she was overwhelmed by all the support.
"I wasn't expecting it (support) at all," Tiffany said. "I am astounded; I still can't believe how much was raised."
Tiffany says she would like to thank everyone in Minden for their support and prayers, especially, her mom Angela Bridges, Dr. Chanler and nurse practitioner Lisa Woods.
For those wishing to donate, the Go Fund Me page can be accessed at www.gofundme.com/zb3bdtg. Kelly says an account at MBL Bank has also been set up under the name Tiffany Copeland Medical Fund.