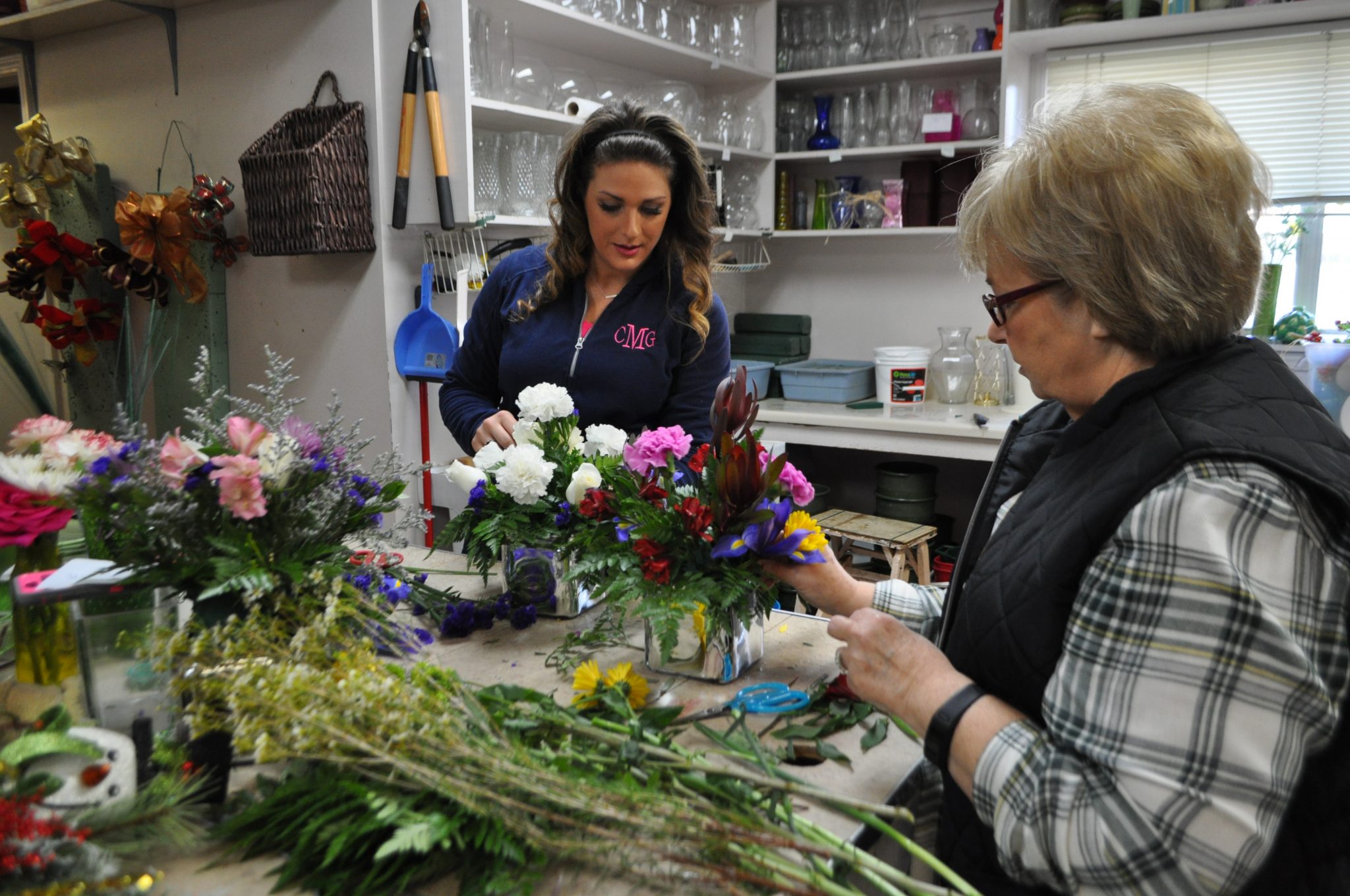 Fanette Hodges said after some soul searching and heartfelt prayer, she decided it was time to sell the flower shop she has owned and operated for 26 years.
"As many of you know, I have decided to step away from the floral profession to dedicate more time and energy to my other store and my family," she wrote in a letter to her customers. "After several years and many prayers, I know I have made the right decision with whom I've chosen to carry on this Minden-supported business."
Rebecca Greene and her daughter, Crystal Mandino, took ownership of the flower shop Jan. 1.
Fanette's Flower House is now Mandino's Flower House and Gifts. The phone number will remain the same, and Mandino is in the process of creating a Facebook page for the new store.
Hodges emphasized that all of her accounts will remain unchanged during the transition, and all the current employees will stay. She will remain with Mandino and Greene for about three months to help the transition flow smoothly.
Mandino said she and her mother are very close and decided to buy the store because they both love to decorate. They were both in the medical field. Greene is retired, and Mandino said she just wasn't happy with what she was doing.
"We love decorating, décor, and we love flowers," she said. "We've always wanted to learn how to do flowers and arrangements. The opportunity came up in passing. I worked in the medical field for 12 years, and the opportunity came up."
"It's like God opened a door for both of us," Hodges added. "They have had the same vision that I have had for 26 years: customer service. That's how I built this business. We don't say no to our customers, and we've built a good business."
Hodges said she will spend more time at Fanette's Children's Store and Bridal Registry on Homer Road, where her daughter, Whitney Floyd, manages the store.
"We'll continue with that and I'll work there some days a week," she said. "I've wanted to sell the floral store for about three or four years. I've been a florist for 50 years, and I would just like to slow down a little bit and spend more time with my family."
Hodges has two daughters, Carrie Woodard and Floyd, and six grandchildren, three in Houston, and three in Minden.
She thanked her husband, Jim, and her family for the support they have given her over the years.
Mandino said they will continue the floral shop and add to the gift selection.
A ribbon cutting is slated for early February.