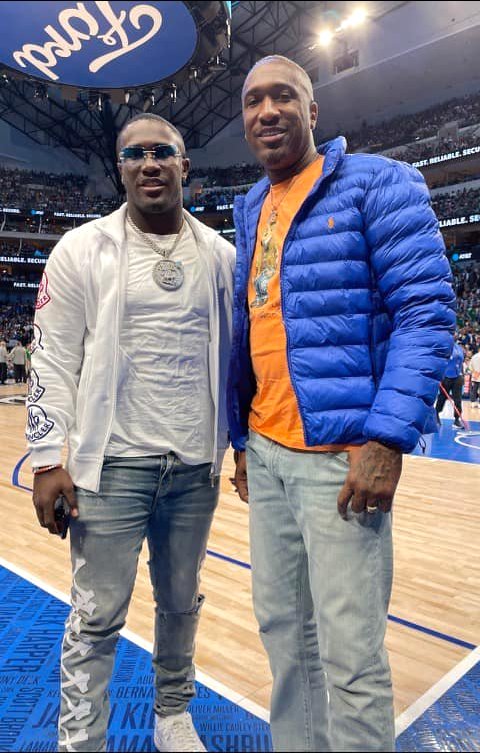 Natchitoches Parish authorities say Carlos Thomas, the father of Webster Parish native and pro football linebacker Devin White was suffering from a "medical condition" when he died while in custody on Thursday.
Thomas was reportedly being transported from the Natchitoches Parish Detention Center to the Natchitoches Regional Medical Center after complaints of severe back pain when officials say he suddenly became unresponsive in the ambulance during the transport.
White, who is a Springhill native and North Webster High School graduate, went to play for LSU
Before becoming the fifth overall selection in the 2019 NFL Draft by the Tampa Buccaneers
and plays for Tampa Bay.
After reportedly learning of his father's death while on a team bus traveling to an airport for a flight to Germany, where Tampa Bay defeated Seattle 21-16 on Sunday, White made linebacker made the following comments Friday on Facebook:
"Daddy you did it again, I'm selfish because I love you so much, I can't even feel anything right now, I probably never will, all the stuff we did, all the talks, the hard times and the good times, I want (sic) ever forget, we had so much more to accomplish, you gave me the strength, (sic) the motivation to keep attacking, you believed I was the best & I strived off that, making my parents proud & enjoying life, we went from Rags to Riches but it don't mean nun (sic) if I can't enjoy it with you, I never imagine you not being here, This can't be real nor can it be the life I deserve, my eyes are heavy, my heart is broken, I just want my daddy, my real life twin! I promise I will finish the job, you know what it is, I love you with everything in me ! I Just ran outta time."
White followed that up by totaling nine tackles and two sacks while also forcing a fumble in Sunday's win over the Seahawks.
Reports say Thomas had been transported to the Natchitoches Parish Detention Center by the U.S. Marshals Service on Oct. 14 to await trial proceedings stemming from previous federal charges, and that an autopsy is being conducted to verify the cause of his death with those results still pending.