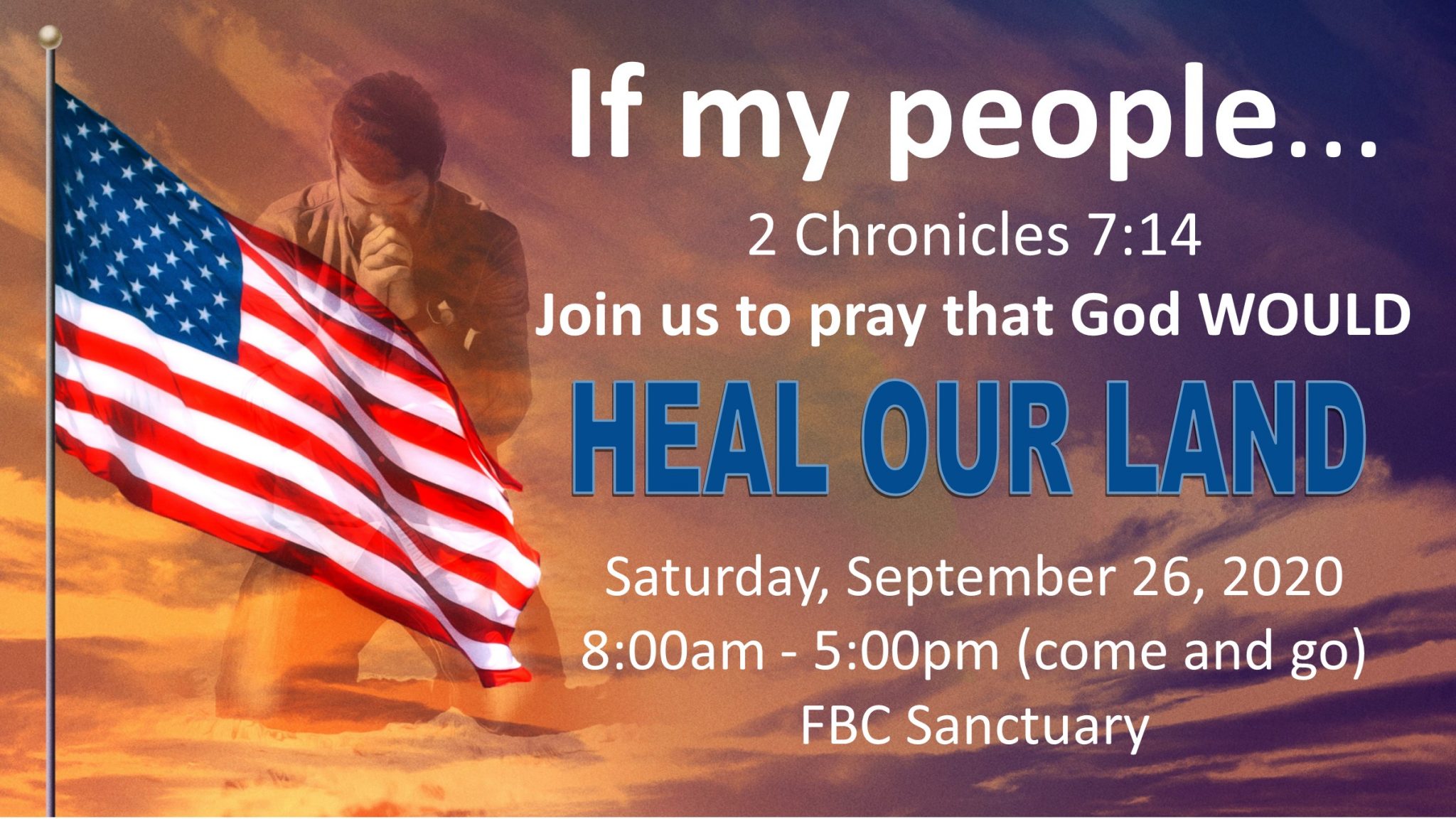 Sent by the First Baptist Church of Minden to the Minden Press-Herald for publication.
First Baptist Church Minden will be having a time set aside on Saturday, September 26th from 8 am to 5 pm for you to come to their sanctuary and pray for our leadership in our community, our state, and our country. We are in such great need of healing in our land. We have been given the scripture in 2 Chronicles 7:14 stating "If my people, which are called by my name, shall humble themselves, and pray, and seek my face, and turn from their wicked ways; then will I hear from heaven, and will forgive their sin, and will heal their land."
There will not be any preaching. It will simply be that our sanctuary will be open with music softly playing for people to come and go to pray for our leadership. We would love for people all over our community to come and pray.
Come be a part of this privilege we have to seek God during this time. If you are willing to join us in prayer, please come.